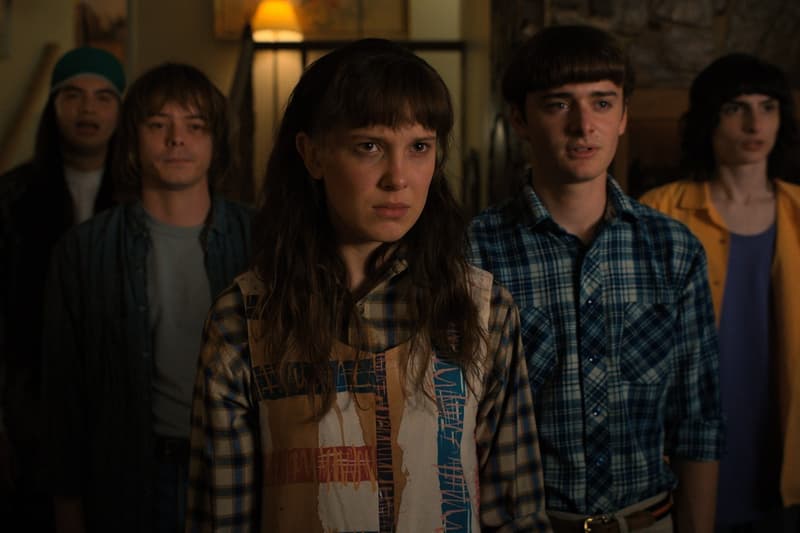 19 Not-So-Scary Halloween TV Shows and Movies
It's okay to be a scaredy-cat.
With Hallow's Eve right around the corner, chills and thrills lurk around all corners. While the frightful night can be a source of fun for many, life is scary enough and it can be hard to join in without suffering a heartache.
If you're hoping to enjoy the festive holiday minus the nightmares, we've compile a list of not-so-scary TV shows and movies that'll help set a spooky scene. Keep scrolling to find your binge-watching schedule below.
TV SHOWS
Chilling Adventures of Sabrina
Speaking of the flaxen-haired sorceress, the 21st-century remake of the '90s classic features a Gen Z version of the teenage witch Sabrina. While she's coming of age, Sabrina is also battling the dark side of the occult and with a whopping four seasons, your Halloween night is sure to be filled with a bit of witchcraft and adolescent melodrama.
Pretty Little Liars
One of the OG teen murder mysteries, Pretty Little Liars provides just the right amount of scary and mind-blowing twists and turns while delivering an equal amount of classic teen scandals that'll remind high school contains the real horrors.
Nothing is scarier than the comic book TV adaptation's plot. Riverdale is filled with murder mysteries, ghosts and interdimensional time travel. Taking a departure from the wholesome comics, Archie, Betty, Veronica, Jughead and the gang get themselves up to no good as they uncover serial killers and psychotic private school gangs. Not to mention — there's even a crossover with TV's resident witch Sabrina.
No list of Halloween TV shows and movies would be complete without Stranger Things as the popular series has not only reignited our collective love of the '80s but has reminded us how horrifying puberty can be. Over the course of the show's four seasons, El, Mike, Lucas and Dustin fight monsters and alternate dimensions scarier than the ones lurking underneath our beds.
The Vampire Diaries
Millennials will understand the chokehold The Vampire Diaries had on our evenings as the steamy CW show fulfilled every raunchy fantasy Twilight and Anne Rice lovers had. Centered on the age-old love triangle between Elena Gilbert and vampiric brothers Damon and Stefan Salvatore, all eight seasons will have you wishing you were Nina Dobrev in the mid-2000s. There's enough gore and salacious make-outs to result in the good kind of screams.
MOVIES
The Addams Family
No Halloween binge-watch session would be complete without The Addams Family. While we patiently wait for the premiere of Wednesday, we'll more than settle watching Angelica Houston slay the role of Morticia. Serving major inspiration for what a loving and cool family looks like, The Addams Family is a must-watch on October 31.
Beetlejuice
Starring Winona Ryder who has been featured in many scary movies — Girl, Interrupted and Heathers — the iconic actor steals the show as Lydia Deetz. Ryder isn't the only Hollywood legend in this movie as Home Alone and Schitt's Creek Catherine O'Hara, Michael Keaton and Alec Baldwin all make an appearance in the classic flick.
Don't Look Under The Bed
Don't Look Under The Bed is arguably the scariest movie on the list — and it's an original Disney film at that. A teenager calls on her former imaginary childhood friend to get rid of a bogeyman who is blaming their misdeeds on her. Chaos naturally ensues in this 1999 film and it is not one to be missed.
Casper Meets Wendy
The friendly ghost teams up with an adorable chubby-cheeked Hilary Duff in this classic ghoulish movie. The former Lizzie McGuire actor plays Wendy who is under the control of her three wretched witches. Finding friendship in the airy arms of Casper, Wendy and the kind spirit will certainly fill your Halloween night with butterflies instead bats.
The Craft
The '90s classic is a must-watch as it not only offers iconic spooky stylish moments but gives viewers a lesson in the power and danger of dark magic. The Scream's Neve Campbell and Skeet Ulrich also make an appearance.
Hocus Pocus
We'll say it — the original is better. Sarah Jessica Parker, Bette Midler and Kathy Najimy star as the Sanderson sisters who wreak havoc in the 1993 film.
The Nightmare Before Christmas
Lovers of Tim Burton will rejoice as The Nightmare Before Christmas works double time as a Halloween and Christmas movie. Starring Jack Skellington, the de facto pumpkin king, the animated movie delivers a positively capturing and engaging visual display, celebrating all things dark and dreary.
Kristen Stewart and Robert Pattinson star in this vampiric classic as the star-crossed lovers we know and love as Bella Swan and Edward Cullen. Set in the rainy town of Forks Washington, the four film series, and particular the first installment provide a heavy dose of fall vibes.
---
Share this article