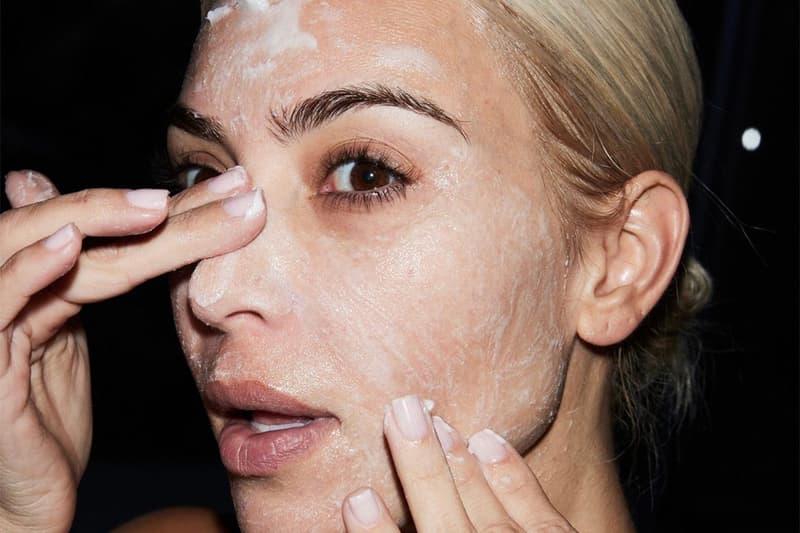 Beauty
Social Media Is Divided Over Kim Kardashian's Controversial Skincare Advice
Another day, another fire.
Social Media Is Divided Over Kim Kardashian's Controversial Skincare Advice
Another day, another fire.
When it comes to celebrity skincare lines, I'm quite suspicious of all of the information they know about the products they produce. Social media queen Kim Kardashian has been the face of many beauty brands and while we know she is a makeup goddess, does she hold the same reign over skin routines? Social media begs to differ.
The star is under fire after taking to Instagram to share a few skincare tips and tricks while using products from her SKKN collection. Her caption for the post reads: "Technique matters. Rubbing in your products can stretch the skin, break down collagen and elastin, and prevent proper absorption." The information that follows makes the post even stickier. "Instead, applying your toner, serums, and moisturizers with a patting motion is not only less damaging to the skin structure, but it also stimulates blood flow and lymphatic drainage and helps prevent pilling."
Social media immediately became divided as some exclaimed that they learned this specific technique of patting the products in from K-Beauty directives, while others made claims of harmfulness. However, different methods work for different skin types, proving the theory that "skincare is genetic." What works for you may not necessarily work for another. However, any beauty editor will tell you that as far as eye creams, you need to pat those in and refrain from rubbing as the skin under the eyes is the thinnest. While Kim may be pretty close with her approach, I'll personally rely on trained professionals to advise me on what's best.
For those interested, catch more of Kim Kardashian's hot take below.
View this post on Instagram
---
Share this article