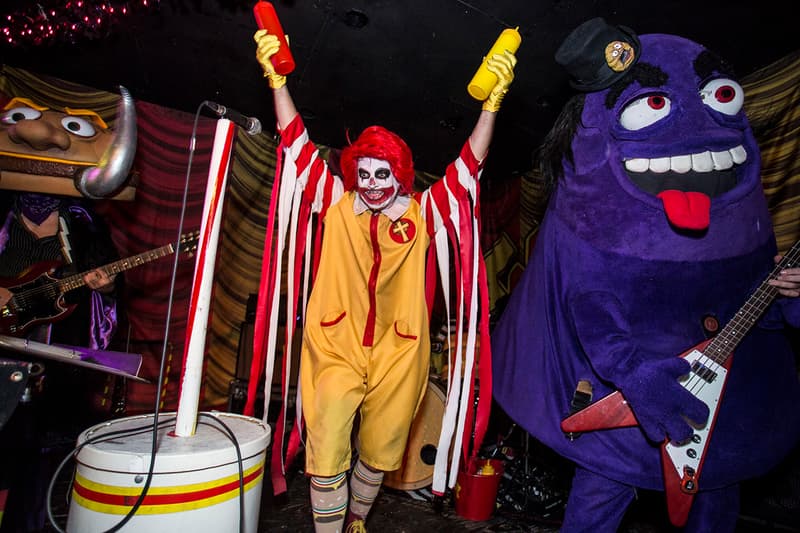 Culture
McDonald's Brings Back Nostalgic '90s Boo Buckets for Halloween 2022
Would you like a fright with that shake?
McDonald's Brings Back Nostalgic '90s Boo Buckets for Halloween 2022
Would you like a fright with that shake?
'Tis the season to be spooky — McDonald's has just unveiled Halloween 2022's infamous Boo Buckets. Originally released in 1986, the fast food chain's adorably scary toys are widely loved as they also double as kitschy pails for trick or treating.
Arriving in three different colors — McBoo, a ghoulish white ghost, the McPunk'n, a quirky orange pumpkin and McGoblin, a ghastly green witch. Available at participating locations on October 18, the bucket comes along with Happy Meals, priced between $5 to $7 USD. While the Happy Meal doesn't come with an additional toy, customers can choose from a hamburger, cheeseburger or Chicken McNuggets Happy Meal. The Happy Meal also includes fries and another side dish, such as apple slices, plus a small drink.
Mark your calendars — the Boo Buckets are coming back on October 18.
Take a look at the Boo Buckets on Mcdonald's Instagram below.
View this post on Instagram
---
Share this article