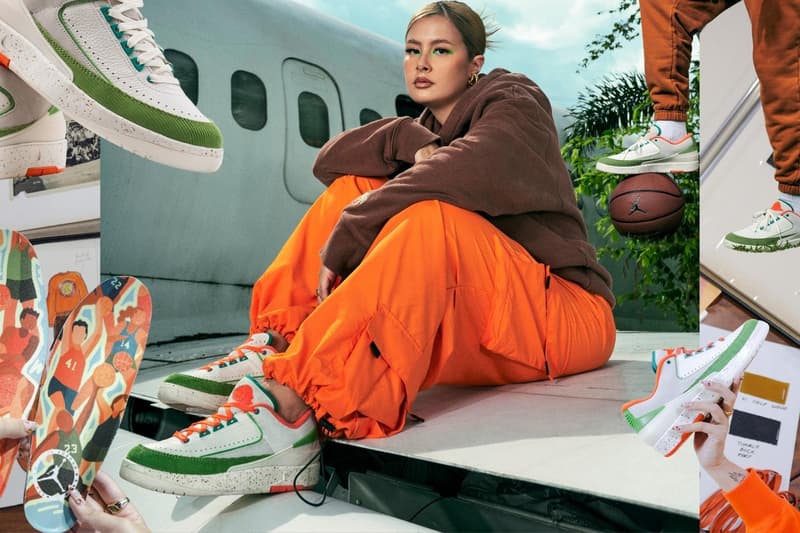 1 of 6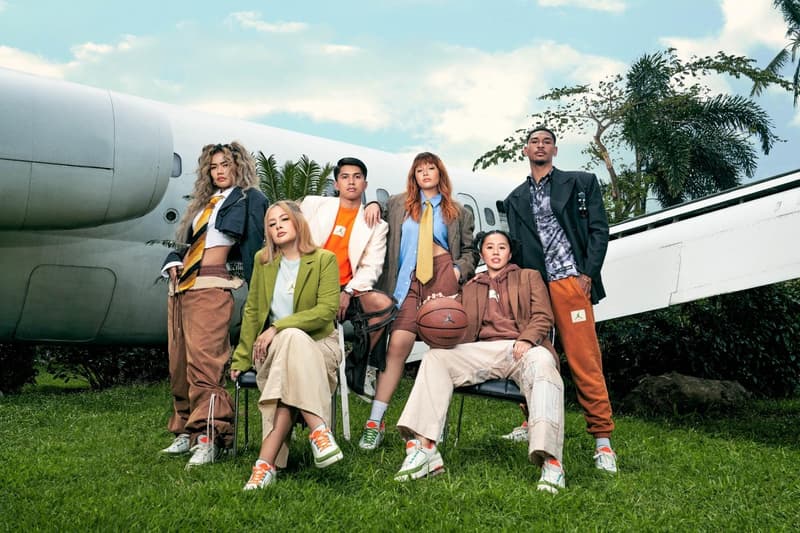 2 of 6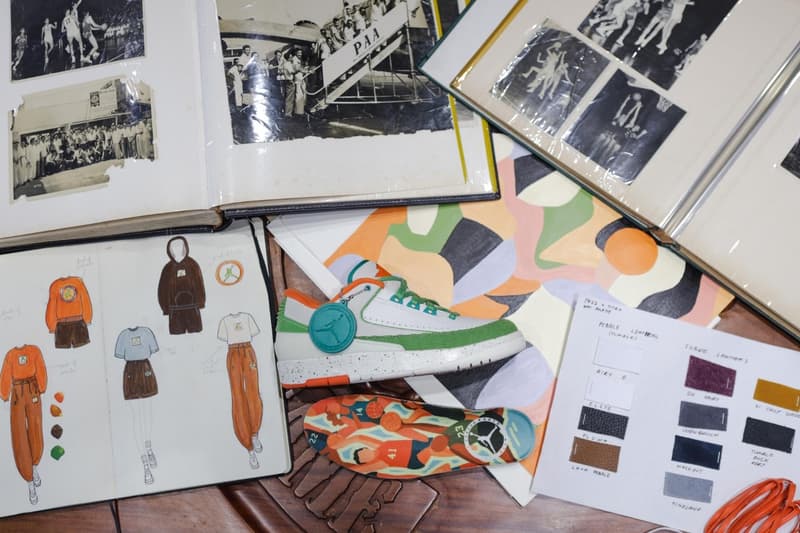 3 of 6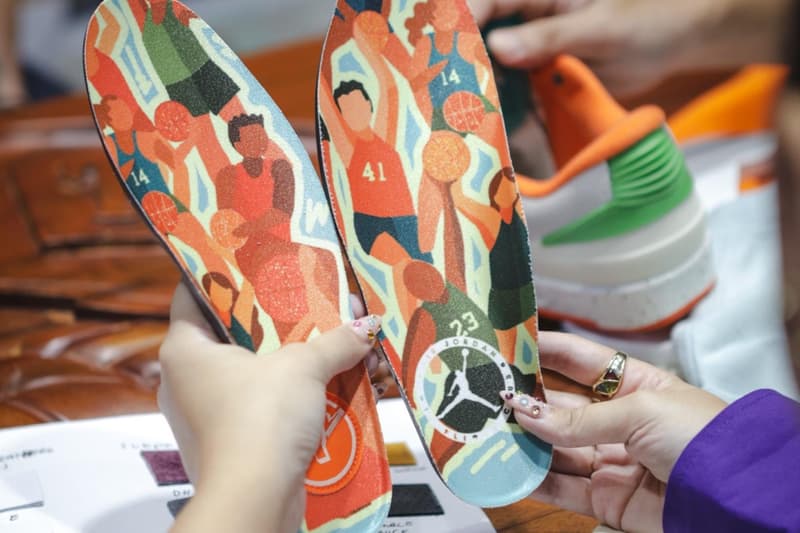 4 of 6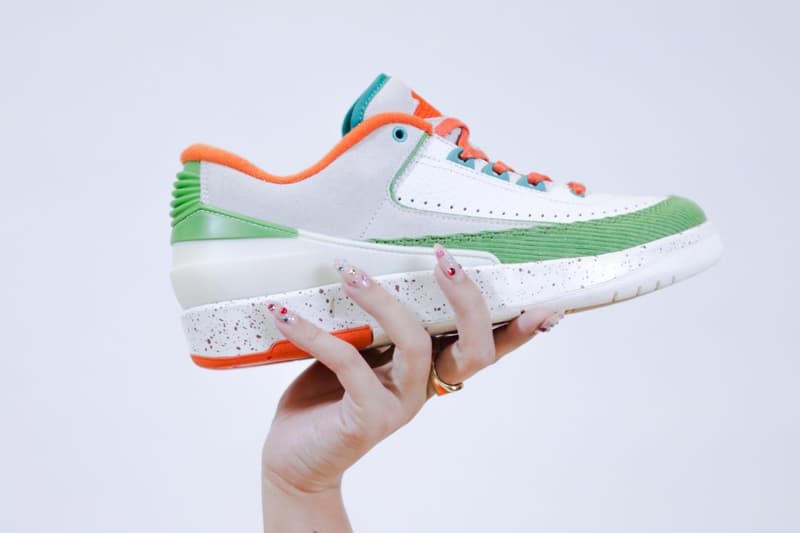 5 of 6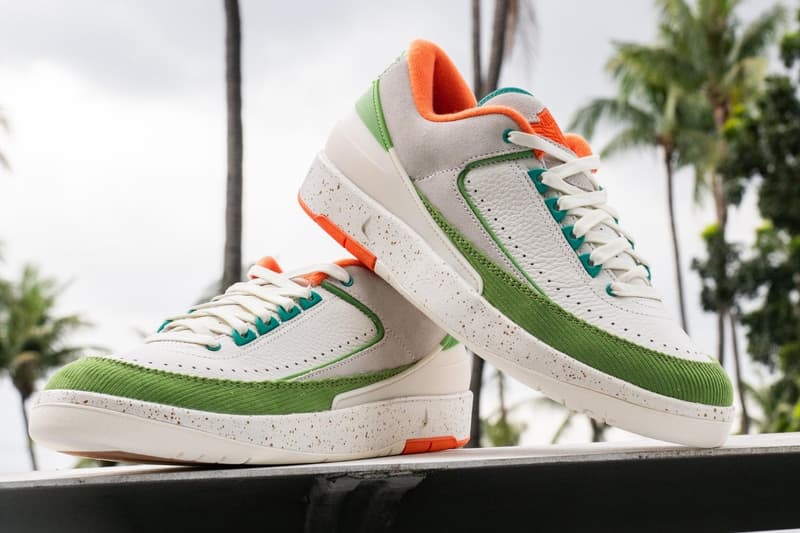 6 of 6
Footwear
EXCLUSIVE: Chi Loyzaga Gibbs Brings Art and Legacy to the TITAN x Air Jordan 2
The visual artist and creative channels her grandfather's heritage and the Filipino love for basketball into every detail of the TITAN x AJ2.
EXCLUSIVE: Chi Loyzaga Gibbs Brings Art and Legacy to the TITAN x Air Jordan 2
The visual artist and creative channels her grandfather's heritage and the Filipino love for basketball into every detail of the TITAN x AJ2.
While sneaker brands and designers have left much to be desired in the way of female-centric collaborations, TITAN's commitment to women is broad and longstanding. The Manila-based, basketball-focused brand sponsors women's tournaments, enlists female athletes as endorsers and is using its Air Jordan 2 as an opportunity to spotlight artist and designer Chi Loyzaga Gibbs.
Gibbs' connection to basketball is common knowledge in the Philippines as the granddaughter of one of the most celebrated hoop icons Carlos "Caloy" Loyzaga — a 6'3" forward also known as "The Big Difference" who led the Philippine Men's National Basketball team to a bronze medal in the 1954 World Cup. That era informed generations of basketball lovers and serves as Chi's inspiration for the TTIAN x Air Jordan 2.
For the shoe's upper, Chi references iconic photos of her grandfather, implementing corduroy and suede to reference his suits and off-court style. The insole pays homage to his action shots specifically, calling out his jersey numbers "14" and "41." Other figures sport "22" as a nod to TITAN and "23" in honor of Michael Jordan.
We had the opportunity to chat with Chi on her background as an artist and the granddaughter of a legend — and how she brings both elements into the TITAN x Air Jordan 2.
Can you give our readers a little bit of your backstory as an artist? How did you get into pursuing art as a career?
That's a long story! I've always been exposed to the arts by my family which is in the entertainment industry. So I've always had a love for it whether it be music, my mom also paints, and I was exposed to fashion at an early age given their line of work. So it's always been a love of mine and I knew I was going to pursue it somehow, but I didn't know where I was going to go.
After college I went to fashion school, took a couple of classes, and worked for a local clothing brand here in the Philippines, so that's where I got my start in fashion. A few years later, I started my own brand Neon Island which to me was all about celebrating the local and tropical lifestyle, we do swimwear and loungewear, resortwear in general.
You come from a well-known family engrained in basketball culture. Can you tell us more about your upbringing?
It started with my grandfather in the '50s and '60s. He was part of the national team. The next few generations also took the same path and went into basketball. I unfortunately was not one of those relatives that went into sports, despite how much I wanted to, I do not have an athletic bone in my body!
I don't think it's just my family, though, it's just in the Philippines we just have such a love for basketball. It doesn't matter how short we actually are, it's the country's favorite sport. For my family, the love for basketball evolved, but it never changed. It never really left.
Getting into the TITAN x AJ2, can we talk about the design process and the insole artwork?
The jumping off point for the 2 was definitely my grandfather and the team — that era, that whole decade. We were looking at a lot of their photos during that time, their trip to Brazil, the posters, everything played a part in designing, the colors we chose, the materials we chose as well.
Suede and corduroy were present in the photos we saw of my grandfather and we felt like they were such easy choices. Aside from the inspiration, I myself as a designer, my art style — I'm just in love with that era. That is my favorite era of all time.
I usually take inspiration from all things retro so just to be able to get that inspiration also from my grandfather's photos was a huge part of the design process for me. It was an emotional design process for me, actually.
For the insole, the graphic art comes from a collage of my grandfather's action shots and the numbers "14" and "41" are his jersey numbers. It was so special to me that the Jordan team actually included those because we weren't sure if they would allow that and they did. So for me its like a hidden Mickey that's in the shoe. It's the most special part for me. The other number is "22" which represents TITAN and "23" for Michael Jordan himself.
Senior Brand Director Nikko Ramos chimed in to underscore TITAN's support of women's basketball and why it was important to champion Chi as the designer of the AJ2.
Why was it important for TITAN to do a women's-focused drop?
We are a basketball company that has always, especially in the last few years, been really interested in how we can support, promote and encourage the women's game on court. It was something we were able to address really easily, really quickly. We've held multiple women's tournaments, we support a women's pro-am team, we've signed more women athletes as endorsers over the past year then in our first ten years as a company. So the on court part of it we always felt we were very uniquely positioned to help and support.
The culture part of it was something we wanted to do as organically as possible. We didn't want to do it for the sake of doing it and it wasn't something that we wanted to do just to tick off a box. The partner in our minds has always been Chi. We're such big fans of her art, we had always wanted to work with her. When we got the call from Jordan to be part of what has become the year of the Jordan 2, internally we knew this is it. This is the chance to work with Chi.
The secondary effect of that was creating a women's product, to speak to a new type of consumer, to welcome a different types of audience of different female sneaker consumers who maybe aren't sneakerheads or athletes, but relate to sneakers and basketball culture.
---
Share this article