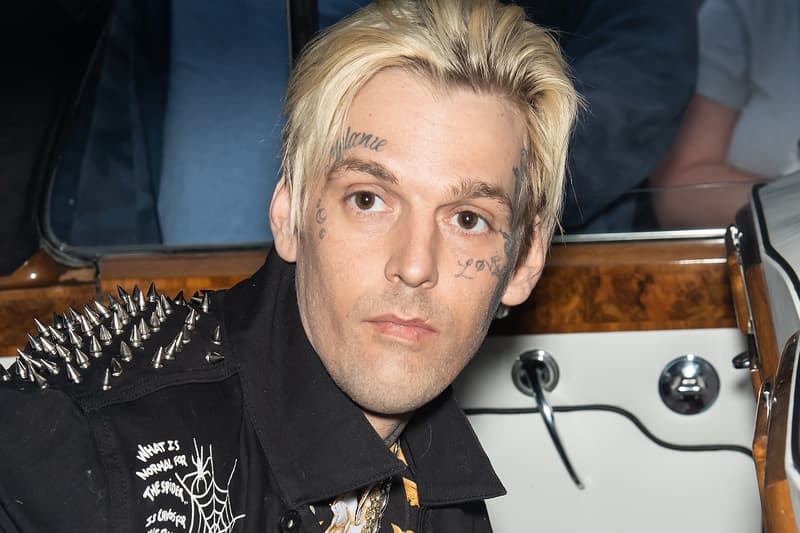 Entertainment
Aaron Carter's Death Certificate Shows He Was Cremated
His twin sister, Angel, will hold on to the ashes until the funeral.
Aaron Carter's Death Certificate Shows He Was Cremated
His twin sister, Angel, will hold on to the ashes until the funeral.
Nearly two weeks after Aaron Carter's death, it's been revealed the singer-slash-actor was cremated.
TMZ obtained the death certificate, which showcase where and when he died as well as other important details. The legal document also reveals that the ashes are currently in the residence of Angel Charisma Conrad, who is his twin sister. Additionally, the death certificate lists his mom, Jane Carter (née Spaulding), as the informant. So far, his cause of death still remains unknown; his death is categorized as "deferred" in the document as tests are still being conduced to learn what exactly killed him.
The musician was found dead in his bathtub at his Lancaster home on November 5. He was 34 years old. Since then, his siblings Nick Carter and Angel have shared statements about their late brother.
"My heart has been broken today," The Backstreet Boys member wrote on Instagram. "Even though my brother and I have had a complicated relationship, my love for him has never ever faded. I have always held onto the hope that he would somehow, someday want to walk a healthy path and eventually find the help that he so desperately needed."
Meanwhile, his twin shared the following message: "To my twin … I loved you beyond measure. You will be missed dearly. My funny, sweet Aaron, I have so many memories of you and I, and I promise to cherish them. I know you're at peace now. I will carry you with me until the day I die and get to see you again."
Check out the death certificate here and his siblings' tributes below.
View this post on Instagram
View this post on Instagram
---
Share this article