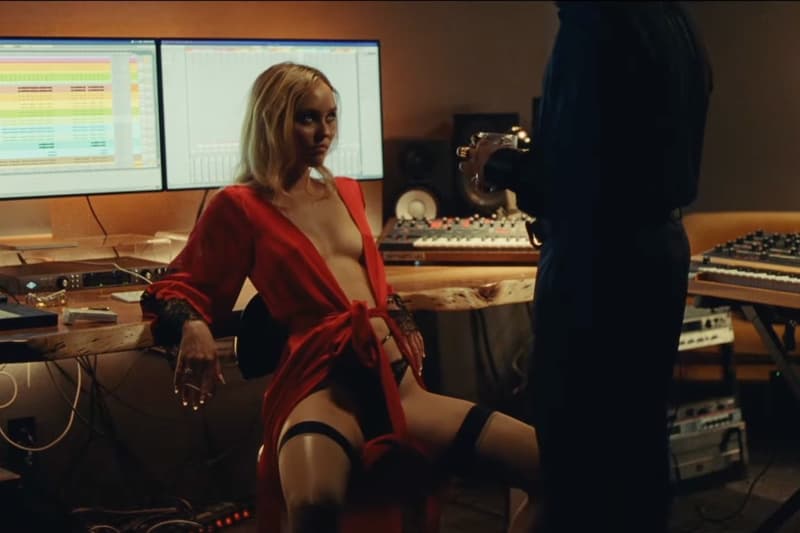 Film & TV
Lily-Rose Depp Opens up About Working With The Weeknd on HBO's 'The Idol'
Revealing she feels "safe and protected" with him.
Lily-Rose Depp Opens up About Working With The Weeknd on HBO's 'The Idol'
Revealing she feels "safe and protected" with him.
Lily-Rose Depp is starring in the highly anticipated HBO show The Idol, along with Abel Makkonen Tesfaye AKA The Weeknd as her love interest. The pair underwent several challenges as actors in the upcoming series; however, it was made easier thanks to their strong friendship.
Depp gave some insight on what it was like working with the actor-slash-musician. In her latest cover story with Elle, Depp said The Weeknd is "a really good friend who's had my back." What makes their bond special is the fact that they're both experiencing something new together. "We've gone on this wild ride together," she added. "It was a first for both of us in a lot of ways."
Sam Levisnon, who's responsible for bringing Euphoria to life, co-created The Idol along with The Weeknd and Reza Fahim. Depp credits her relationship with both Levinson and The Weeknd for helping her during filming, revealing they are "two people who make me feel incredibly safe and protected."
The model added, "I think it's difficult to do this kind of work that can be so vulnerable in so many different ways if you don't have a lot of trust between you and your collaborators."
The synopsis for the upcoming show reads as follows: "The Idol, set against the backdrop of the music industry, centers on a self-help guru and leader of a modern-day cult, who develops a complicated relationship with an up-and-coming pop idol."
Fortunately, Depp enjoyed diving into the role. "There's nothing more fun to me than sinking my teeth into something and trying to understand it through and through," she added.
The Idol premieres sometime next year. Revisit the latest teaser below.
---
Share this article