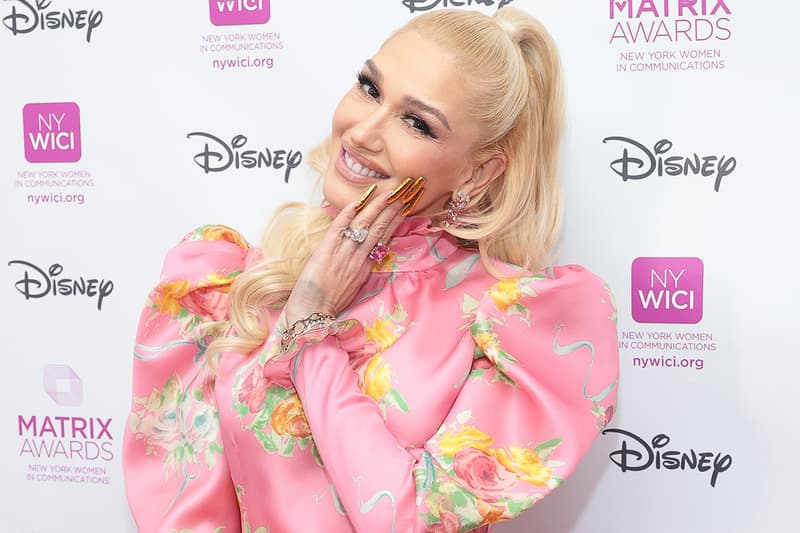 Beauty
Gwen Stefani Stuns With 'Hairspray' Backcombed '60s-Inspired Bob
One of the most chicest bouffants to date.
Gwen Stefani Stuns With 'Hairspray' Backcombed '60s-Inspired Bob
One of the most chicest bouffants to date.
Hair transformations for Gwen Stefani are nothing new, but we're raving over her most recent update. The singer and beauty mogul revealed her '60s-inspired Hairspray backcombed bob and it's simply stunning.
Suzette Boozer, Stefani's hairstylist, shared the look on Instagram and we weren't sure if we wanted to do a double tap or a double take — but we did both. Adorned with a gold embellished headband that kept her tresses back from her face, her locks are styled in a full bob, completed with vintage flipped ends. As no look is complete without makeup, her beat serves mega Twiggy vibes, clumpy bottom lashes, white eyeliner that opens up her smize and a fleshy-toned lip. Makeup artist Ernesto Casillas took to social media to share all of the products behind this fierce beat and we thank the beauty Gods for him.
Not everyone can rock a backcombed bob, but of course Stefani is one of the iconic few that will always be able to hold her own and make anything she sports look editorial and effortless. If you're interested in trying the look out, we've included more ahead.
View this post on Instagram
---
Share this article