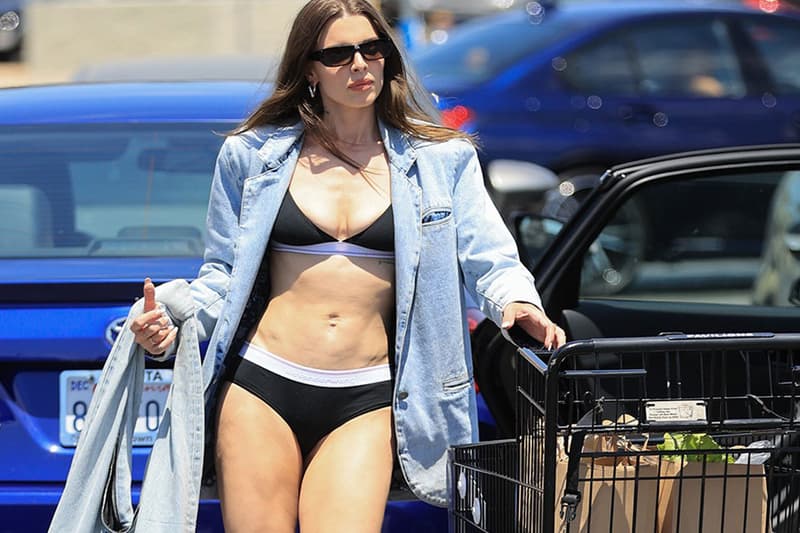 Julia Fox Says Aging Is In, and We Believe Her
"Getting old is f-cking HOT. Okay?"
According to Julia Fox, old is gold, and we're inclined to agree with her. The Uncut Gems star and now-fashion icon shared her thoughts on ageing in a new TikTok video as she recently celebrated her birthday, and the result is honestly pretty refreshing.
"Just so you guys know, ageing is fully in. Like, fully," Fox began in the video. "Dirty girl, ugly, not wearing clothes that fit your body type, just fully wearing anything you want, all those things are in." she continued, while the words "I wanna see bellies hanging over the low rise jeans please" appeared on the screen over her video.
The actor went on to share her thoughts about the anti-aging skincare and beauty industry, and let's just say, she isn't pleased. "If I see another product that says anti-aging on the label, I'm suing. I'm going to sue," Fox said. "I'm going to sue because I'm gonna age regardless of if I put that f-cking $500 serum on my face and you all f-cking know it and we know it, so let's stop lying to ourselves. Getting old is f-cking HOT. Okay? It is sexy. It is probably the sexiest time in life actually, because being pretty and hot in your twenties is the f-cking trenches, okay. And I'm not going back there.
While we can't agree that your twenties are all bad, we must admit we're in total agreement that getting older is absolutely not as bad as society makes it out to be, and in fact, see it far more positively these days. Fox went on to qualify her comments as one viewer was quick to comment that she's "like 30," to which the actor replied that to be 30 in the entertainment industry is most definitely considered as old, unfortunately.
Check out the video in full below.
While you're here, take a look at the best-dressed celebrities from this year's MTV EMAs.
---
Share this article