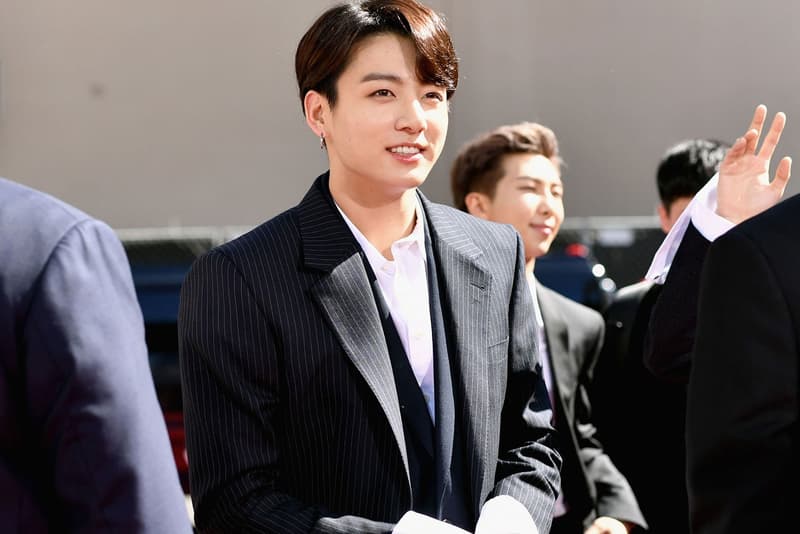 Music
BTS' Jungkook Heads to Qatar for 2022 World Cup Opening Ceremony Performance
The K-pop star is also participating in the official soundtrack.
BTS' Jungkook Heads to Qatar for 2022 World Cup Opening Ceremony Performance
The K-pop star is also participating in the official soundtrack.
BTS member Jungkook is one of the stars to perform at the opening ceremony for the upcoming 2022 World Cup in Qatar.
The K-pop star is reportedly flying from South Korea on November 15 in preparation for the performance scheduled for November 20. In addition to the stage, the musician will be taking part in the official soundtrack for the global competition. "Proud to announce that Jung Kook is part of the FIFA World Cup Qatar 2022 Soundtrack & will perform at the World Cup opening ceremony. Stay tuned," read a tweet on BTS' official page.
Aside from Jungkook, who is the only artist officially confirmed to perform at the moment, Dua Lipa was previously rumored to take the stage ahead of the tournament. However, she quickly denied the rumors, stating that she will take part only if Qatar fulfilled the human rights pledges it has made in the past. "There is currently a lot of speculation that I will be performing at the opening ceremony of the world cup in Qatar. I will not be performing and nor have I ever been involved in any negotiation to perform. I will be cheering England on from afar and I look forward to visiting Qatar when it has fulfilled all the human rights pledges it made when it won the right to host the World Cup," she wrote on Instagram.
The 2022 Qatar World Cup will kick off on November 20 with a total of 32 teams participating. Following the tournament, the final winner of the title will be determined on December 18.
The announcement of Jungkook's participation in the World Cup arrives months after he released a collaborative single with Charlie Puth titled "Left and Right." Other BTS members have also been releasing solo projects, including RM with his solo album Indigo and collaboration with Pharrell Williams, as well as Jin with his single "The Astronaut."
방탄소년단 '정국'이 2022 FIFA 카타르 월드컵 공식 사운드트랙과 월드컵 개막식 공연에 참여합니다. 많은 기대 부탁드립니다!
Proud to announce that Jung Kook is part of the FIFA World Cup Qatar 2022 Soundtrack & will perform at the World Cup opening ceremony. Stay tuned!#FIFAWorldCup pic.twitter.com/MwJ2kdNRBp

— BTS_official (@bts_bighit) November 12, 2022
---
Share this article