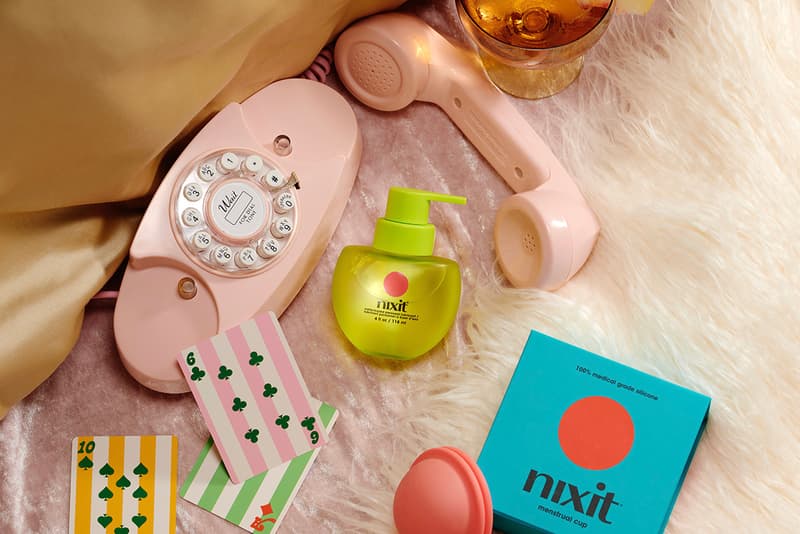 Culture
nixit's New Lube Makes Menstrual Cup Insertion 10x Easier
The product launch we *actually* needed.
nixit's New Lube Makes Menstrual Cup Insertion 10x Easier
The product launch we *actually* needed.
Creator of the ideal menstrual cup for period sex, nixit, releases its aesthetically pleasing and multi-purpose water-based lube today.
Using lubricant to insert tampons is an age-old trick for easy insertion. Canadian sex-positive company, nixit, just innovated the top-tier trick to complement its go-to product, the menstrual cup. "On a mission to destigmatize lube," nixit's new water-based lubricant serves several purposes from "menstrual cup insertion" to "solo and partnered pleasure," reads the exclusive press release.
"We've made it our mission to bust the taboos and stigma surrounding periods and we're extending that to sexual wellness. Lube is a very hush-hush product, despite it being incredibly practical in so many situations," nixit's founder, Rachael Newton, shared.
With its frosted green bottle design, this lube takes part in expanding nixit's ongoing conversation of self-care and pleasure. nixit's founder continued, "Our lube not only makes menstrual cup insertion as smooth as possible, it offers an aesthetically pleasing and ergonomic product to both cup and non-cup users. We've created a bespoke bottle that fits perfectly in the palm of your hand, and added a convenient and mess-free pump in nixit's bold and standout style."
Purchase your water-based lubricant on Nixit's website for $19 USD or as a bundle with a menstrual cup for $85 USD.
View this post on Instagram
---
Share this article