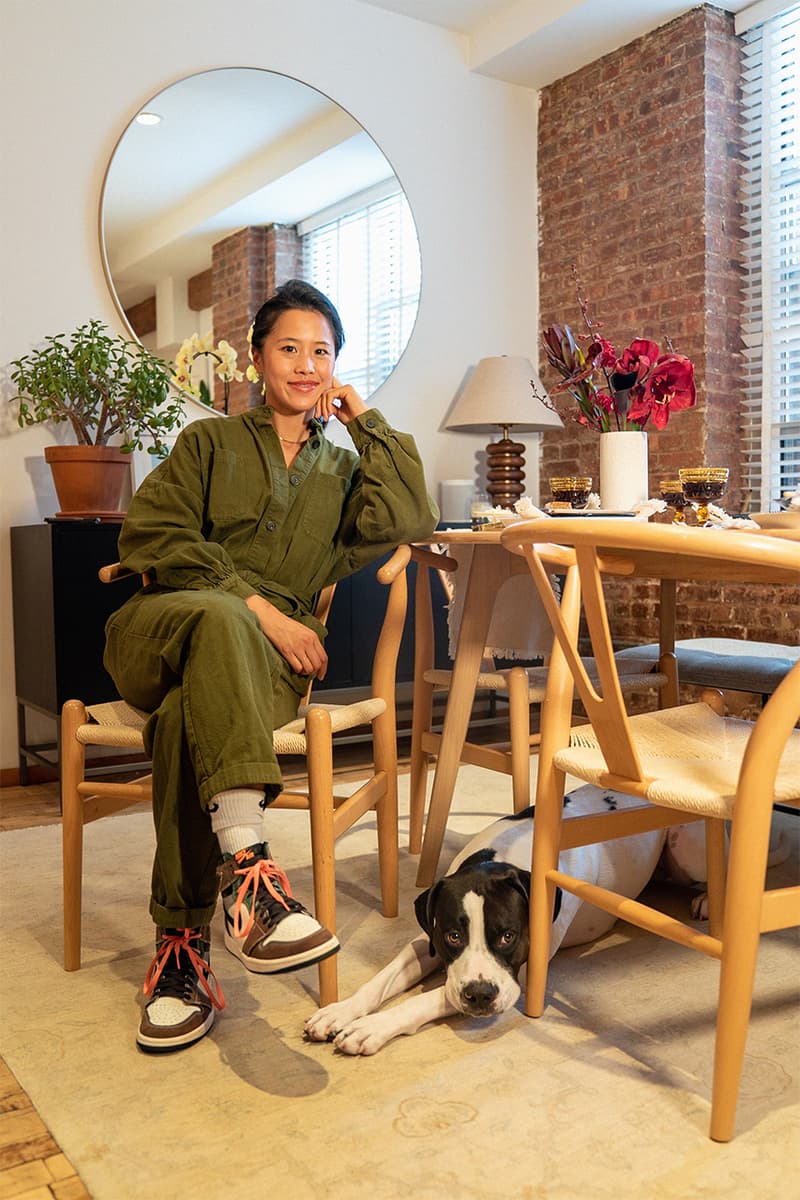 1 of 2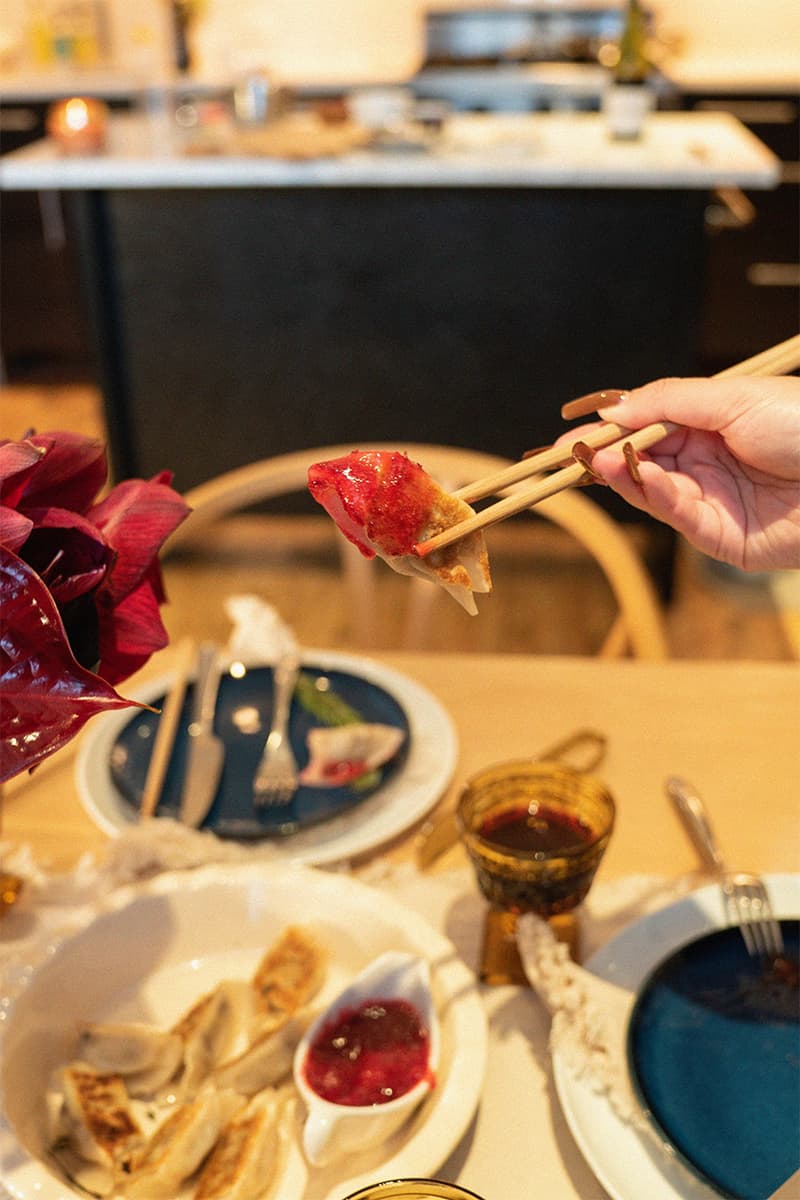 2 of 2
Culture
New York City's Mimi Cheng's Teaches Us How To Make Thanksgiving Dumplings
We're not drooling — you're drooling.
New York City's Mimi Cheng's Teaches Us How To Make Thanksgiving Dumplings
We're not drooling — you're drooling.
With Thanksgiving just around the corner, some of us are scrambling to put together a menu, while others are planning a visit to their favorite restaurant. Either way, Mimi Cheng's has you covered if you're hoping to make something different at home. Known to own New York's most stylish dumpling shop, according to Vogue, founders and sisters Hannah and Marian Cheng are committed to carrying on their mother's — Mimi's — legacy of spreading love through hand-made dumplings.
Spending hours preparing "dozens of fresh dumplings made with organic and local ingredients," Mimi cooked for her daughters through their college and corporate careers, providing fresh Taiwanese-style food as her way of "taking care of [them] even when she was not around."
Opening up their restaurant in 2014, Hannah and Marian have been providing the city with delicious parcels of goodness over the years, but "quickly realized that [it] was no easy feat." Inheriting their mother's attention to detail, the sisters share, "We use pasture-raised pork, organic chicken, organic or local vegetables, extra virgin olive oil and non-GMO sunflower oil. Mimi taught us to never take shortcuts. Multiple locations later, we are still sticklers on making food the right way."
Now, Mimi Cheng's is taking care of you for the holidays as the much-loved restaurant has shared an easy Thanksgiving dumpling recipe to try at home. If you're looking for an even easier way out, the hot and steamy morsels are available on Goldbelly to purchase. "Filled with local Pennsylvania turkey, homemade gravy, cranberries and herbed stuffing with a side of scratch-made cranberry sauce made from scratch" — it is the perfect start to the best meal of the year.
Take a look at the recipe below.
Thanksgiving Recipe:
Ingredients
450 grams turkey meat, minced
250 grams gravy
250 grams stuffing of your choice
40 grams cranberries, chopped
Finely chopped fresh herbs (thyme, rosemary, sage, parsley)
Salt and pepper to taste
Store-bought dumpling wrappers
Assembly
Once you've prepared and measured out all of the ingredients, mix them together in a bowl until consistent.
Fill each dumpling wrapper with around a tablespoon of filling and use a touch of water to seal the edges.
Use a fork to pleat them into a dumpling shape.
Once you've filled all of your dumplings, lightly coat them in flour.
Pan frying them in your cooking oil of choice until golden brown is the way to go, but you can also steam or boil.
To steam, place the vessel on top of simmering water. Once boiling, place each dumpling an inch apart, cover the steamer and allow them to cook for eight to ten minutes.
To boil, drop them in and stir so they don't stick to the bottom of the pan. Cooking time is six to eight minutes.
---
Share this article