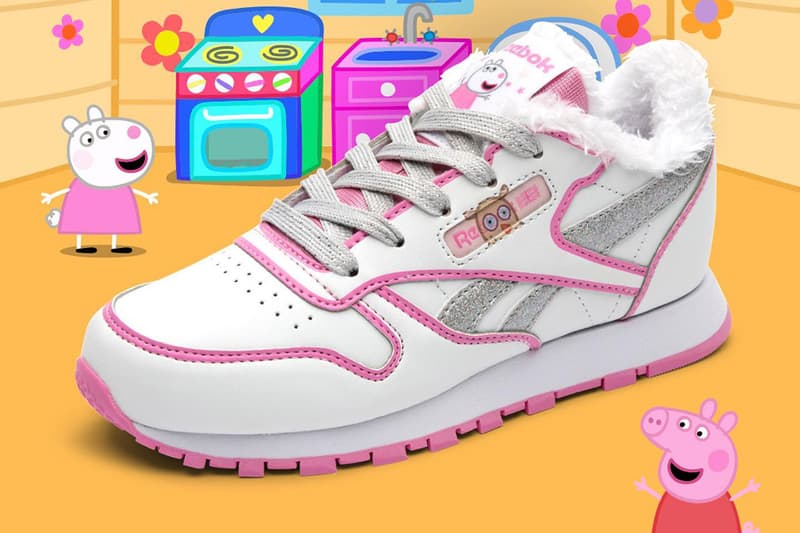 1 of 2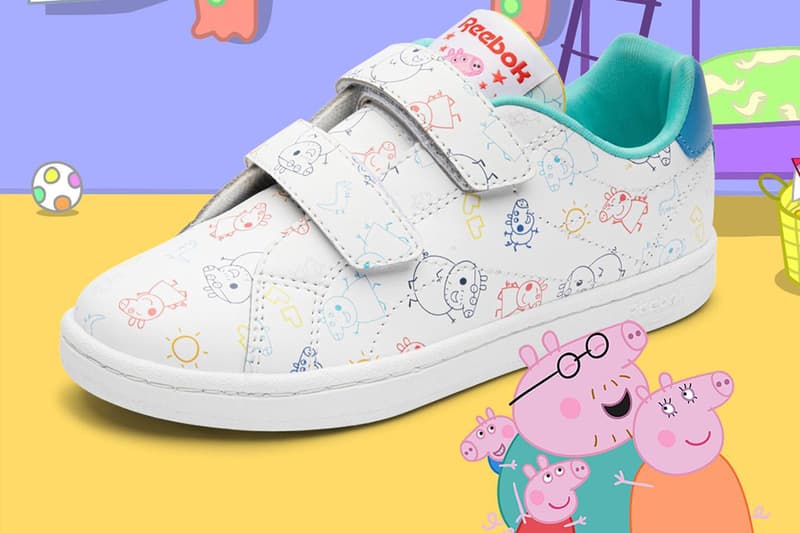 2 of 2
Footwear
Reebok x Peppa Pig Unveil Third Collaboration
Patiently waiting for them to come in adult sizes.
Reebok x Peppa Pig Unveil Third Collaboration
Patiently waiting for them to come in adult sizes.
Reebok is joining Peppa Pig on the playground once more, presenting the third collaboration the footwear brand has embarked on with the pink icon.
The Reebok x Peppa Pig collection will have you wishing it came in adult sizing as the entire range delivers wearable dopamine with its bright and playful colors. Including five of Reebok's most popular children, the launch pays homage to the animated children show's beloved characters.
Among the collaboration's highlights are the classic leather sneaker, designed for Peppa's best friend Luzie Locke. Accented with a faux fur trim and pink detailing, the shoe also features an adorable graphic of a bashful owl peeking of a stamp window, calling to mind Luzie's favorite toy owl. The timeless Club C tennis shoe nods to Molly Mieze, mimicking her feline features. A cat tail sits on the outside, while a cat nose with whiskers rests proudly on the toe box and is made complete with green lining, inspired by Molly's go-to ensemble.
Elsewhere, the Zig Dynamica silhouettes are, of course, dedicated to Peppa Pig herself. The bright pink shoes are adorned with bubble-esque side stripes as well as a quintessential Vector logo. The left shoe in the pair of sneakers bears a picture of Teddy, the protagonist's favorite stuffed animal, while the right boasts Peppa's iconic yellow rain boots. Meanwhile, Peppa's family, including Mama Pig, Papa Pig and Brother George, are depicted dancing on the upper of the collection's last sneaker, the Complete Clean.
Catch a climpse of the Reebok x Peppa Pig collaboration in the gallery above. Retailing for $45 to $60 USD, the launch is available on Reebok's online store.
---
Share this article