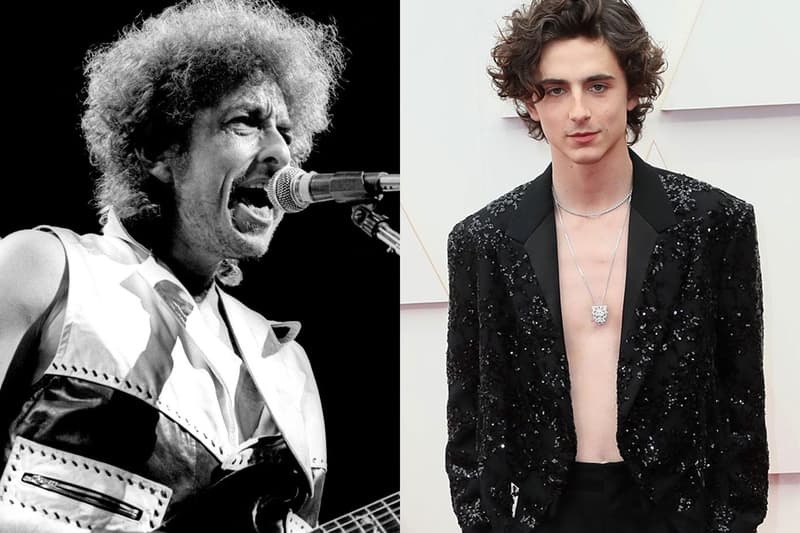 Film & TV
Timothée Chalamet Says He's Still Playing Bob Dylan in Upcoming Biopic
The actor says the movie is going in a "positive direction."
Timothée Chalamet Says He's Still Playing Bob Dylan in Upcoming Biopic
The actor says the movie is going in a "positive direction."
Back in 2020, Timothée Chalamet was revealed to be working on a Bob Dylan biopic titled Going Electric, which was later put on hold due to the COVID-19 pandemic. Two years later, the actor confirmed in an interview that the film is still set to release and that everything is going in a "positive direction."
"I haven't stopped preparing, which has been one of the greatest gifts for me. It's been a wonderful experience getting to dive into that world, whether we get to make it or not. But without giving anything away — because I don't want to beat anyone to the punch, and obviously things have to come together officially — the winds that are blowing are blowing in a very positive direction," the Call Me By Your Name actor shared in a conversation with Variety. In order to get into character, Chalamet revealed in a story with GQ that he rented a home in Woodstock, New York, and also visited Dylan's homes in New York City.
The upcoming film's cinematographer Phedon Papamichael shared previously with Collider in October 2020, "I don't think it's dead, but it's a tough one to pull off in a COVID-era because it's all in small clubs with lots of extras in period costumes so you've got lots of hair and makeup." But according to Chalamet, it seems like production for the movie is now back on track.
Stay tuned as we learn more about the release of the Bob Dylan biopic.
In addition to Going Electric, the Dune star is starring in a prequel to Charlie and the Chocolate Factory titled Wonka in which he will be singing.
Share this article