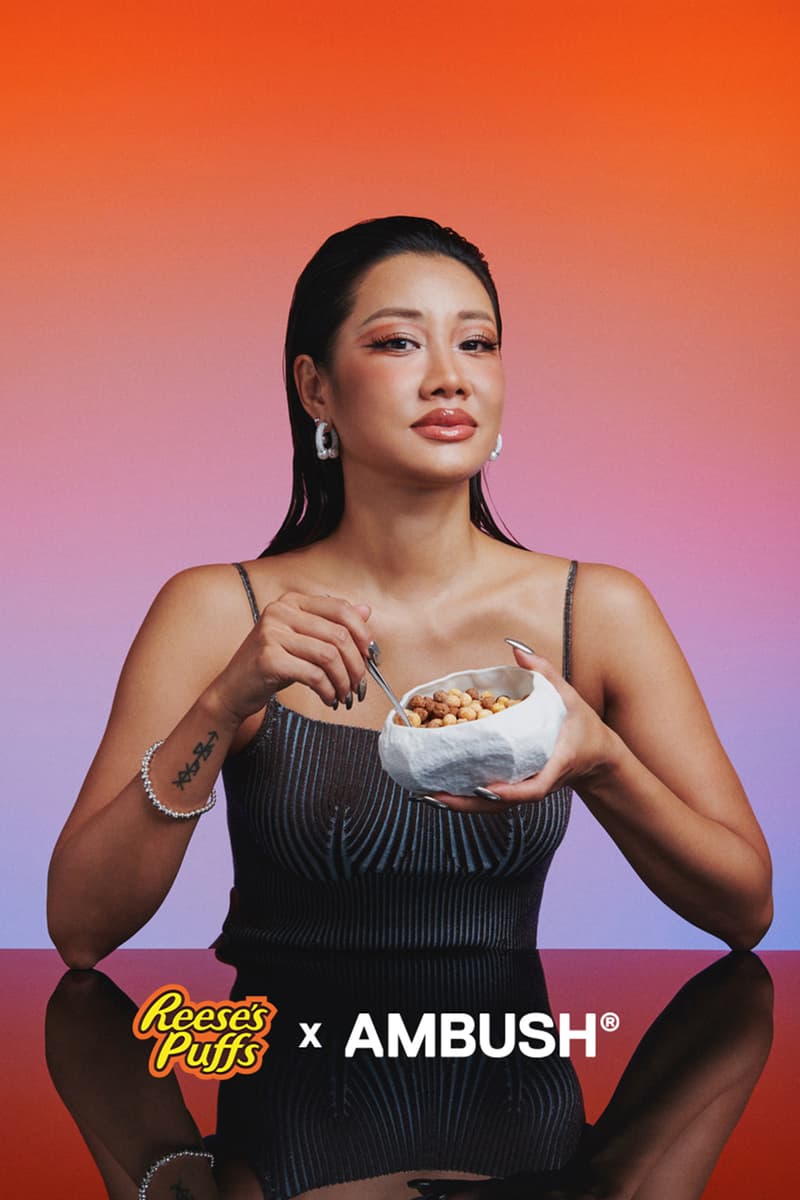 1 of 10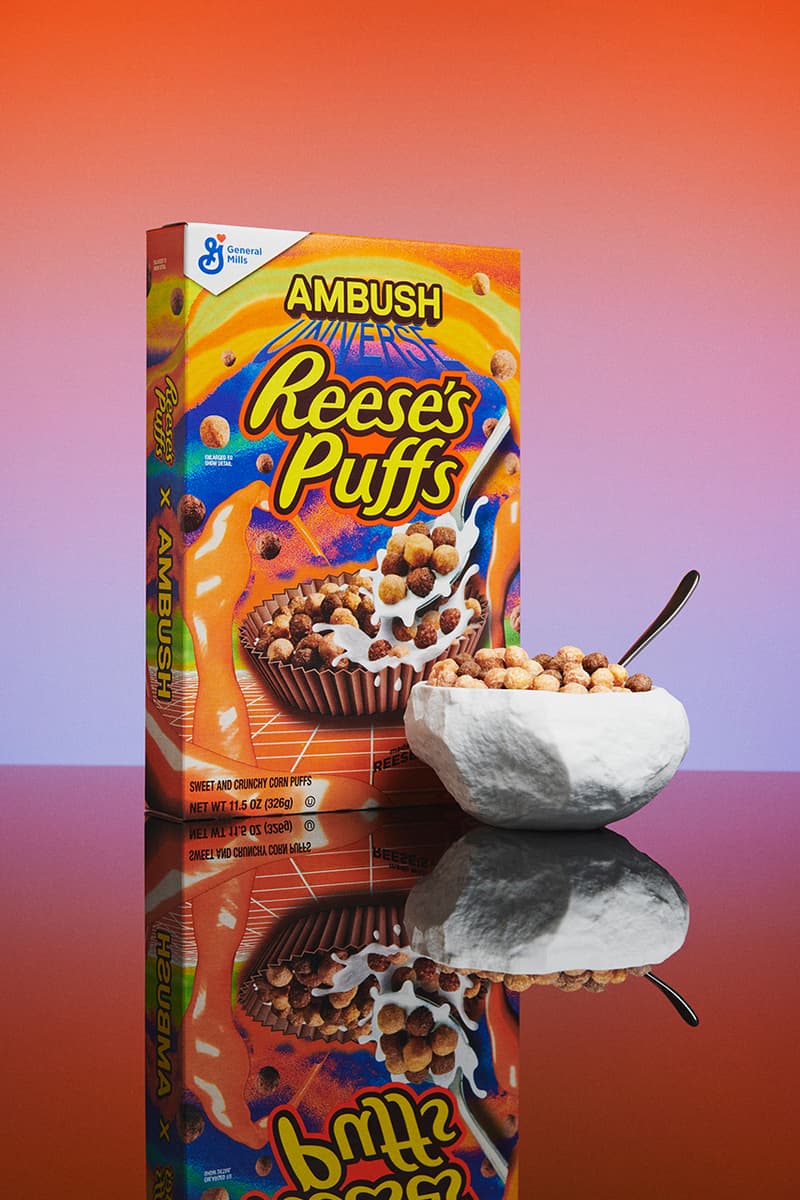 2 of 10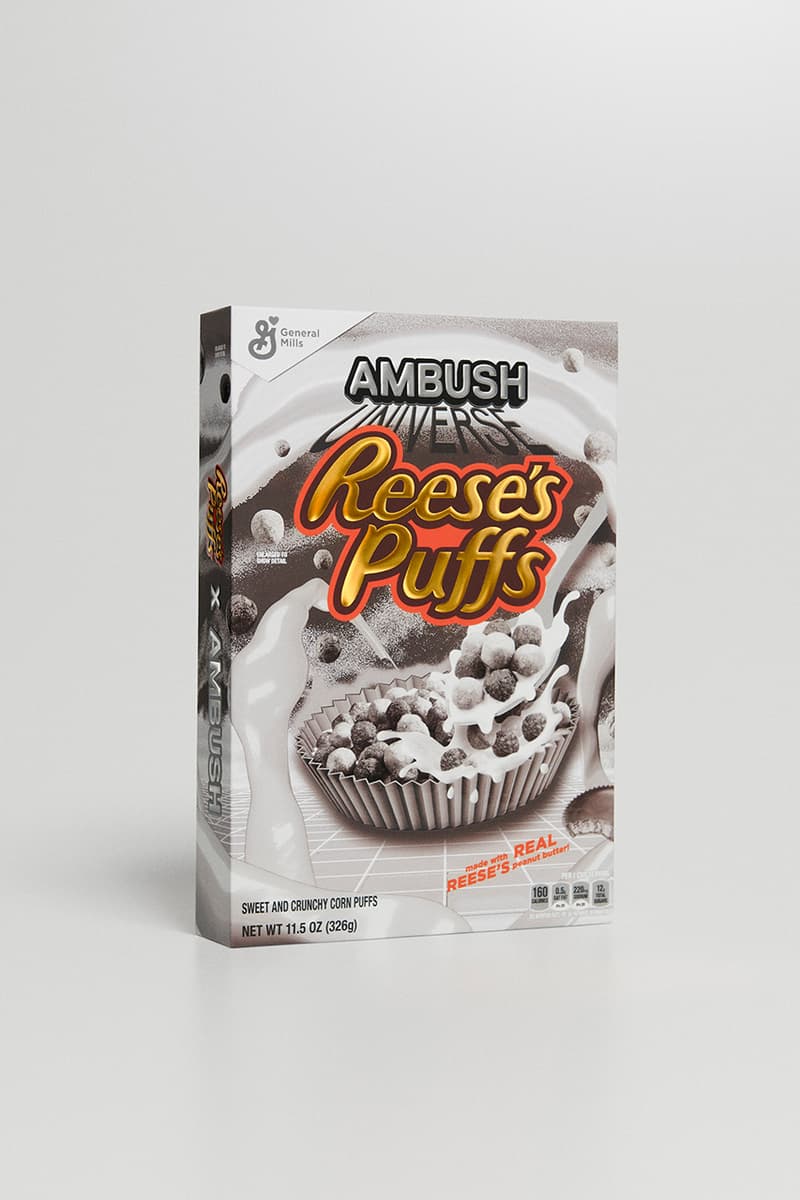 3 of 10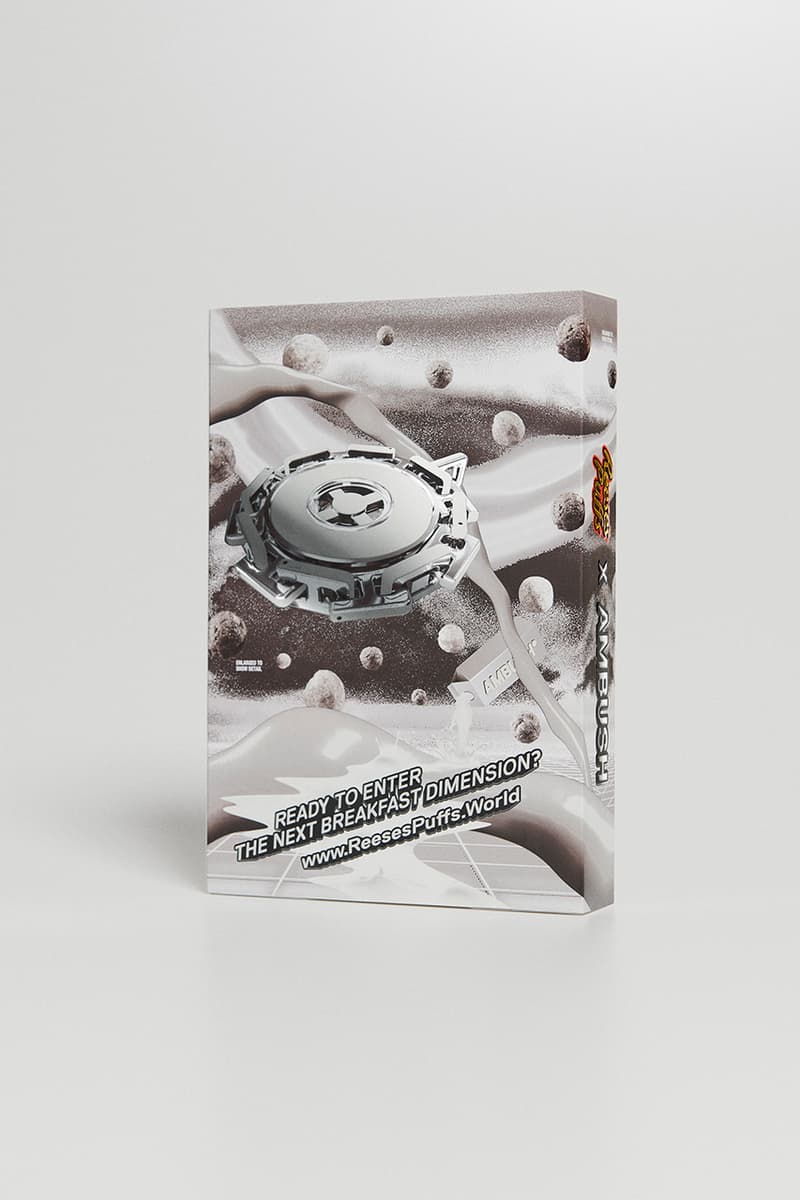 4 of 10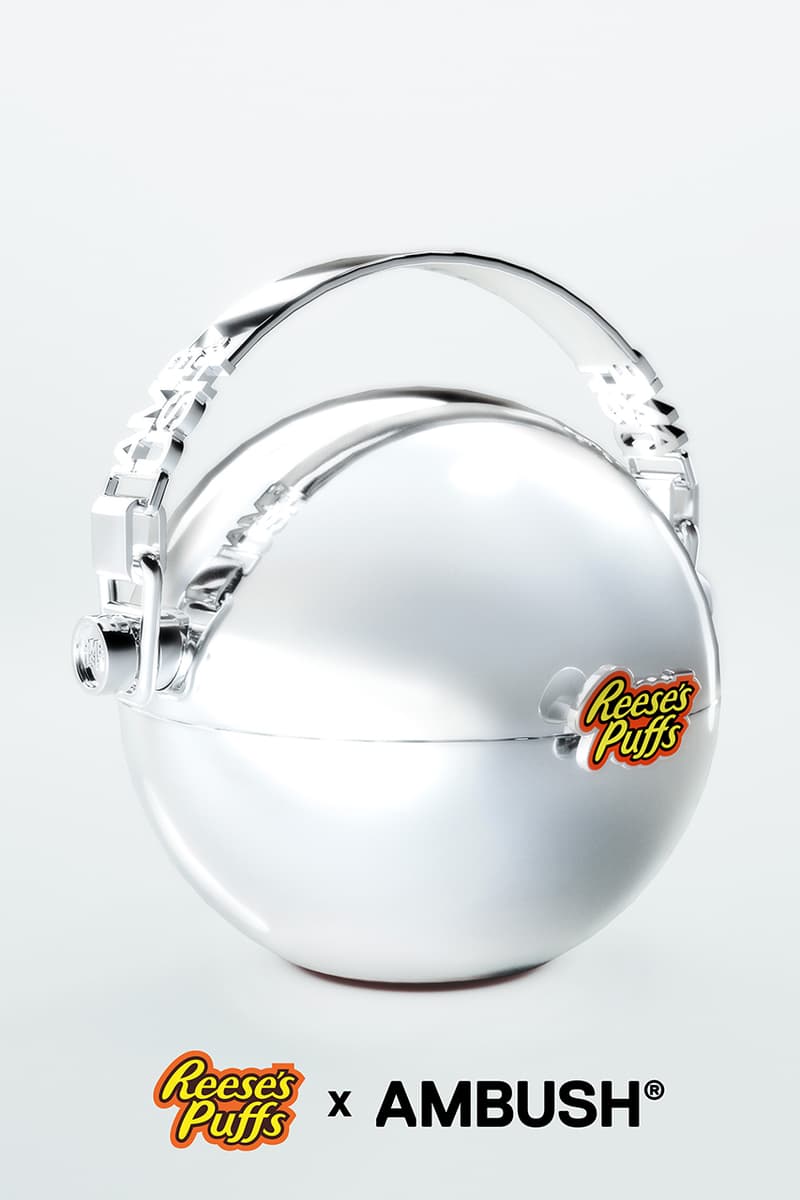 5 of 10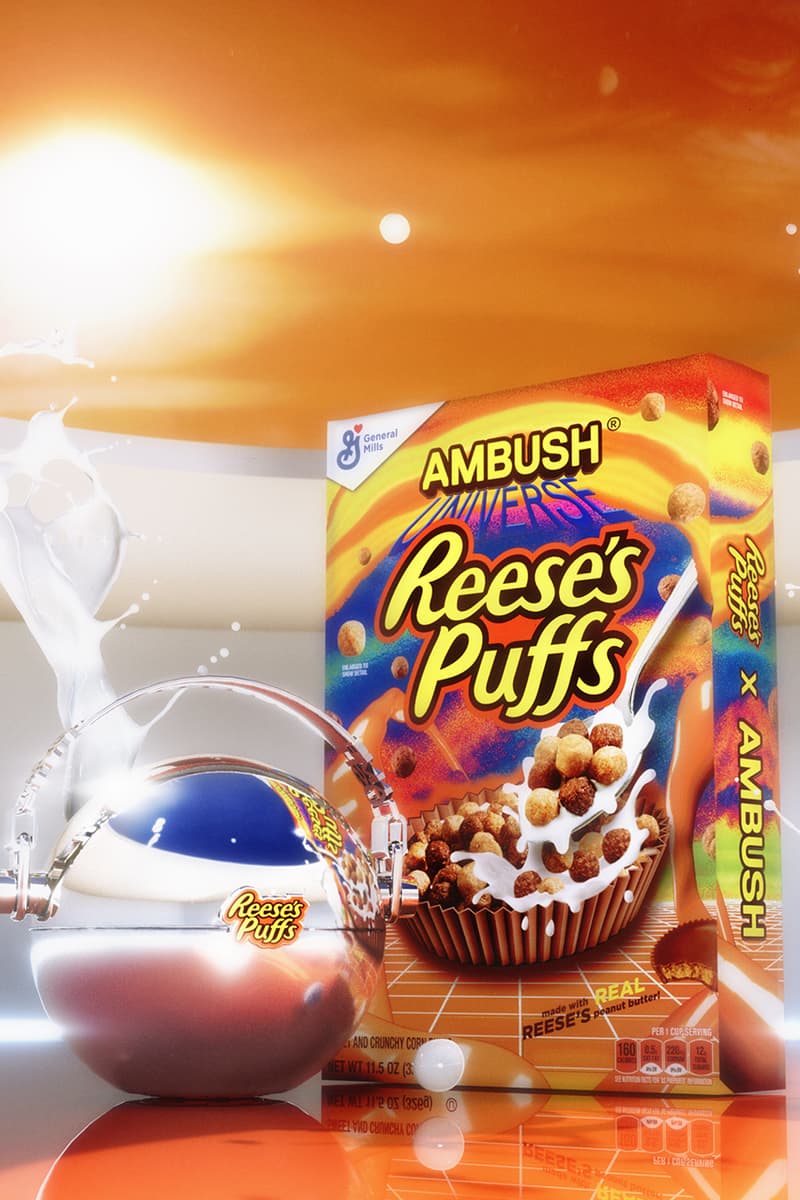 6 of 10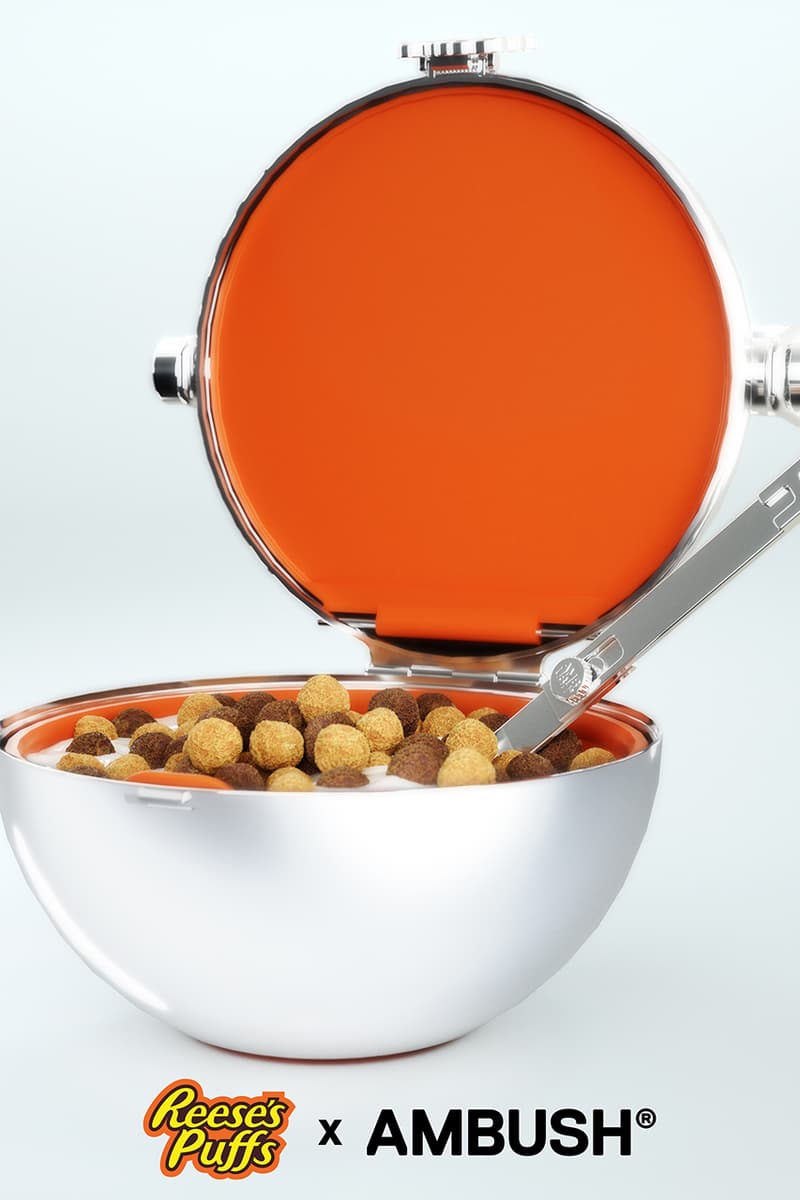 7 of 10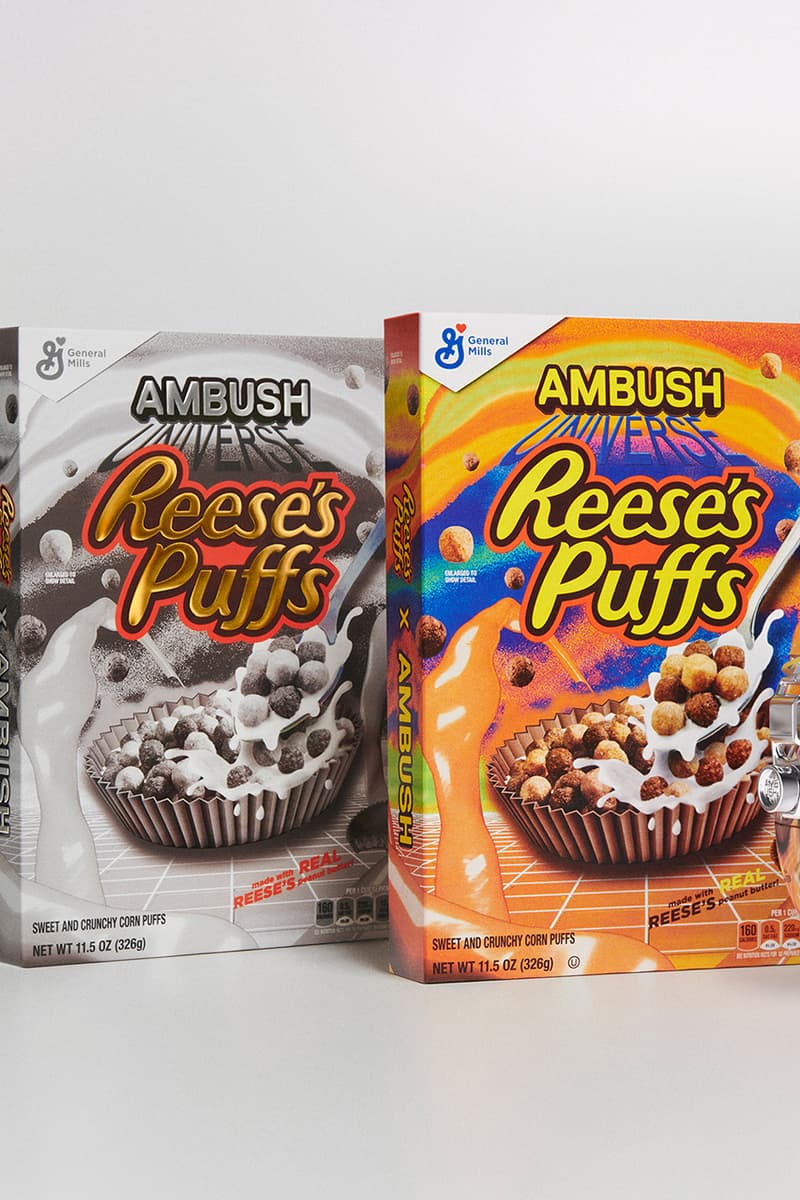 8 of 10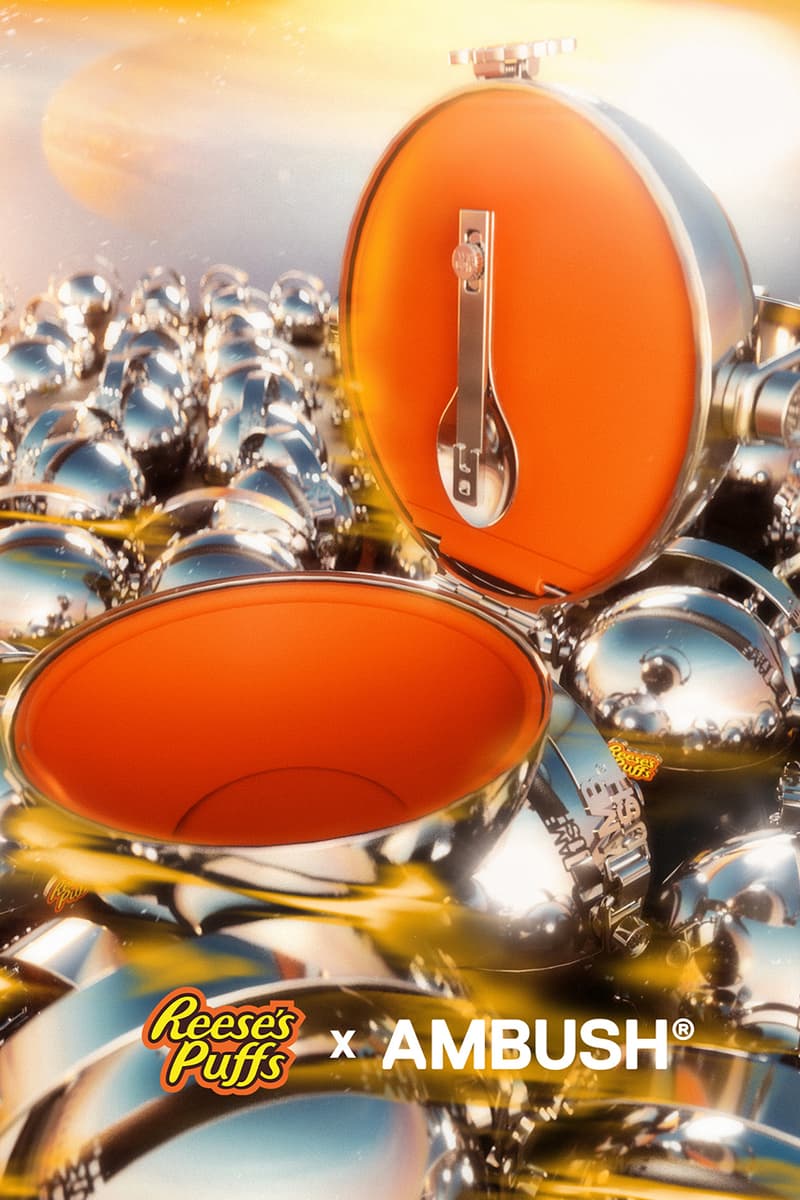 9 of 10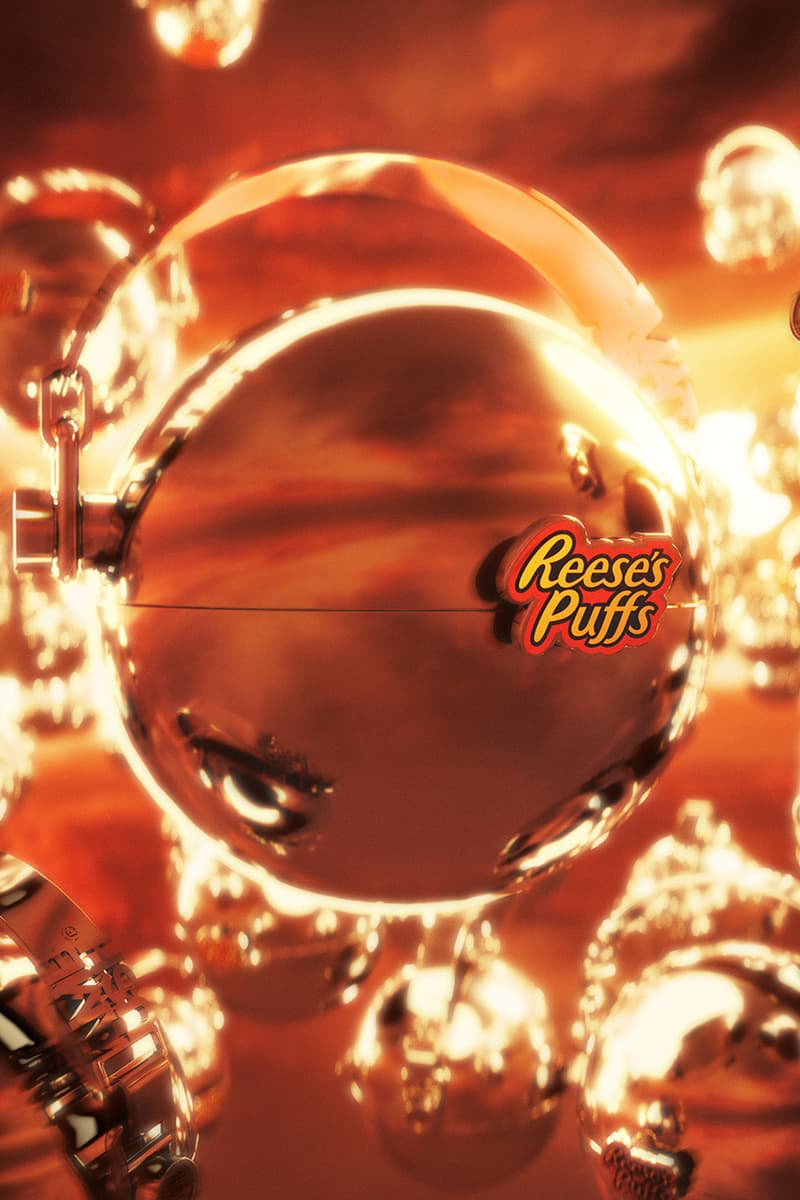 10 of 10
Art & Design
Yoon Ahn's AMBUSH and Reese's Puffs Invite You to the Breakfastverse
The latest installment of their collab includes a Chrome Puff cereal bowl and futuristic dining experience.
Yoon Ahn's AMBUSH and Reese's Puffs Invite You to the Breakfastverse
The latest installment of their collab includes a Chrome Puff cereal bowl and futuristic dining experience.
Reese's Puffs and AMBUSH teased the first instalment of their collaboration in early October and now, they're taking things multiple steps further. Hoping to reimagine the future of breakfast, both in the metaverse and in real life, the next phase of the collaboration includes an immersive breakfast experience.
From today (November 9) fans can make reservations at The Next Breakfast Dimension, a futuristic diner experience open for one day only, in New York City. Visitors will be able to taste, touch and see the future of breakfast, and get the opportunity to preview the entire Reese's Puffs x AMBUSH collaboration ahead of its public debut.
"From where you eat your bowl of cereal to what you eat it out of – the future of breakfast has no limits," says General Mills' Senior Marketing Manager, Mindy Murray, in a press release. "There is no one better to bring this futuristic look to life than Yoon Ahn," she notes.
"I've always been a huge REESE'S PUFFS fan so getting the chance to think about what the future of breakfast could look like alongside an iconic brand was a dream come true," AMBUSH founder Yoon Ahn adds. "The Chrome Puff is our take on breakfast on-the-go in the most fashionable way. The metaverse called 'Breakfastverse' we built together is playtime for the inner children in all of us. You can enjoy it by yourself as well as with family and friends. It's going to be a surreal experience that I think everyone will love."
Fans will also be able to purchase the exclusively designed CHROME PUFF, the new cereal-bowl-turned-fashion-accessory inspired by AMBUSH's signature metallic aesthetic. Complete with a foldable chrome spoon, the new bag will be available for purchase in a limited quantity from $149.99. Attendees of the Next Breakfast Dimension Diner will not only gain access to the first-ever interactive Breakfastverse experience, but will also be able to score a collectible Reese's Puffs cereal box.
For those who navigate their way through the Breakfastverse successfully, they'll be entered into a sweepstake for their chance to win their own Chrome Puff or Collectible cereal box, without needing to purchase.
Reservations for the The Next Breakfast Dimension can be made through OpenTable, with the one-day event taking place on November 16.
For more information about the Reese's Puffs x AMBUSH collaboration, visit the Reece's website.
---
Share this article