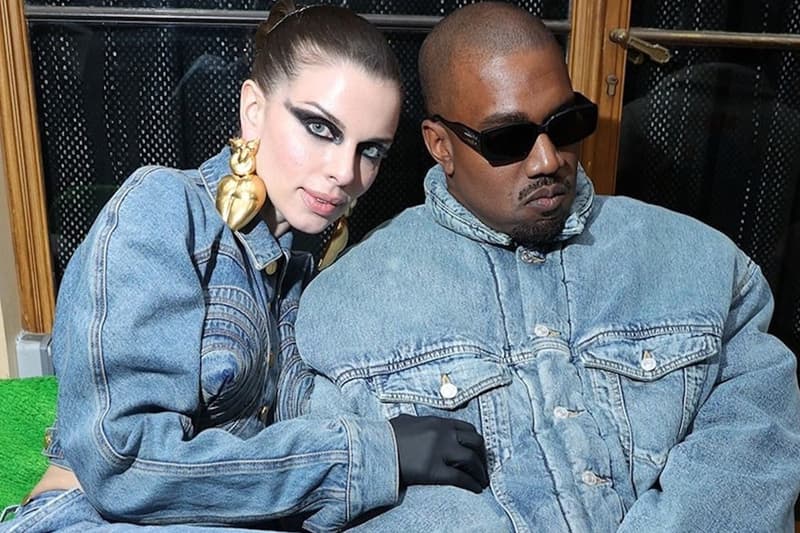 Entertainment
Julia Fox Says Dating Ye Negatively Affected Her Career
"There's been a lot of weird drawbacks with reaching that level of notoriety."
Julia Fox Says Dating Ye Negatively Affected Her Career
"There's been a lot of weird drawbacks with reaching that level of notoriety."
Julia Fox recently opened up about her whirlwind romance with Kanye West, admitting that it negatively impacted her career.
Appearing on Emily Ratajkowski's High Low with EmRata podcast, the actor spilt the beans on her relationship with the controversial rapper. "After the big relationship, I definitely noticed a shift in the acting way, not in a good way," she told Ratajkowski. "I'm not getting as many offers as I was before, weirdly. There's been a lot of weird drawbacks with reaching that level of notoriety."
Fox dated West earlier this year, not too long after his former partner, Kim Kardashian, filed for divorce in February 2021. As we've all been privy to, West's handle on the breakup went from bad to worse, something that Fox was unfortunately a first-hand witness of. Eventually, Fox ended the relationship after six weeks of dating, due to the rapper's negative and damaging behaviour.
"I'm so busy. I think things come to you at the right time, so that's why I'm really not stressing [about it]. I really don't care," Fox admitted. The Uncut Gems star also recently spoke to ES Magazine about the relationship, explaining that she was proud of herself for ending things after the "first sign of a red flag" and the "unresolved issues that he was dealing with."
She added that "It just seems like he had a lot to work on, and I just don't have time for it or energy. I'm proud of myself for that. Pre-Valentino Julia would have definitely stuck it out and been there for longer," she revealed, in reference to her 1-year-old son from her previous boyfriend, Peter Artemiev.
Despite the actor's more recent thoughts about the relationship, it was something she previously described as "the best thing that ever happened to me," describing the rapper as "harmless" and admitting that "he wouldn't hurt a fly."
In other news, Kim Kardashian recently spoke about the intense process behind that Met Gala moment.
---
Share this article