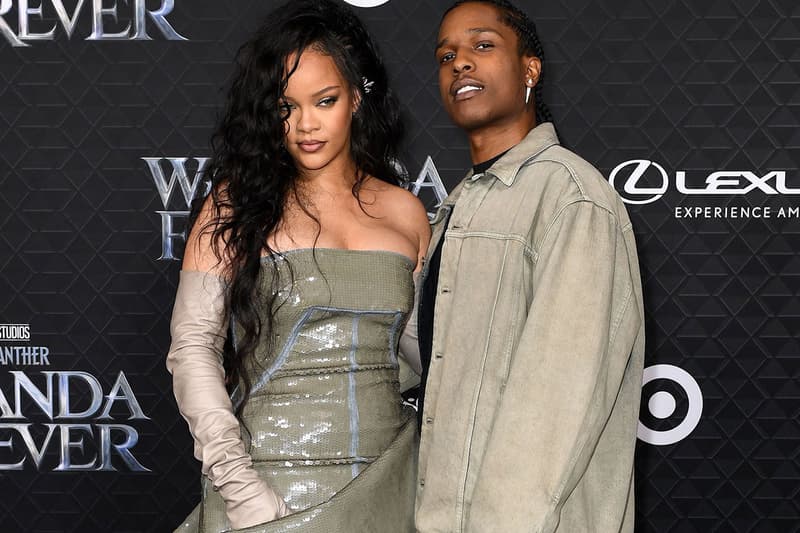 Rihanna Reveals Why She Hasn't Shared Her Baby's Name Yet
Always a woman of mystery.
Rihanna is enjoying her newfound motherhood and just "living" as she tells the Washington Post why she hasn't revealed her baby's name yet.
In an interview the singer shares, "We just didn't get around to it yet really. We've just been living, but I guess there's a certain freedom that comes with kind of just, like, getting it out there." The 34-year-old fashion mogul and icon gave birth to her first child this past May with rapper A$AP Rocky and apparently, the happy family are living in a psychedelic state of bliss.
While the Savage X Fenty founder is pleasantly discovering similarities between herself and her mother, the musician also referred to motherhood as an "acid trip." In an interview with E! News, bad gyal Rih Rih admitted, "It is weird. Even the little things that annoy me about her, I do it. I literally make all of the same faces. I say the same things. I clear my throat the same way. I move my mouth the same way. I either never noticed it or it never happened until I had a baby."
The Barbados native was quick to keep it real with Access as she also said, "The beginning, it's like you're tripping [on] acid every day … You look at him and he's yours, but he's a stranger and he's new. You're learning him as he's learning you and learning the world. It's an amazing experience."
We're not crying, you're crying.
Only time will tell if Rihanna will share her child's name, but for now, we're just happy that she's happy.
---
Share this article