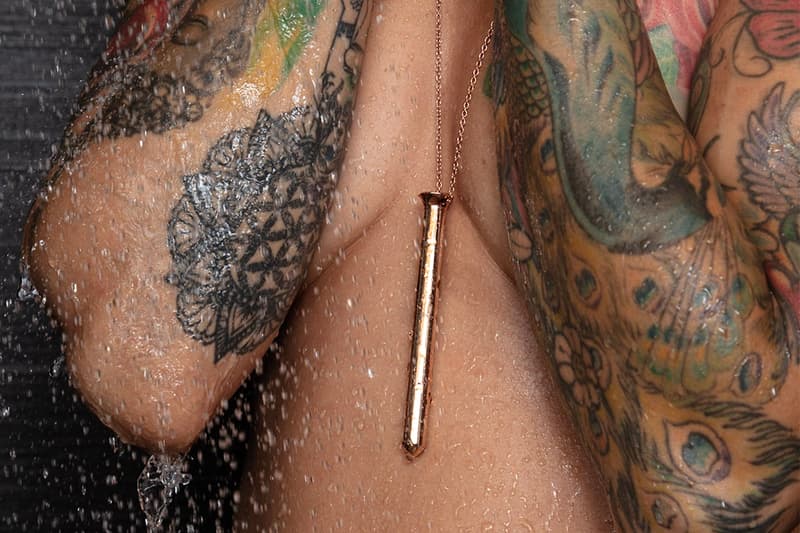 Sex & Dating
This Madonna-Approved Vibrator Necklace Drops Today
Yes, the one she accidentally leaked. Tune in for the link.
This Madonna-Approved Vibrator Necklace Drops Today
Yes, the one she accidentally leaked. Tune in for the link.
Luxury pleasure brand CRAVE is releasing its Vesper 2 today just in time for your holiday wishlist, and if you're a lover of pleasure and sultry fashion, this one is for you.
CRAVE is for the ones who aren't afraid of their p-ssy power and enjoy keeping it close. The brand, pioneered by jeweler Ti Chang, takes pride in elevating your "experience of pleasure," as well as your "expression of desire in public or private," and they definitely delivered.
Created as an upgrade of its best-selling 24k Gold necklace, the sleek Vesper 2 is waterproof, whisper quiet and truthfully, strong as f-ck. Trust us, we tried it — several times. The vibration patterns also received an upgrade with a new style: the wave. An enhancement from the already orgasmic staccato vibe. With its long sleek chain, Vespert 2 falls sensually right below your chest, serving an accent of opulence to any outfit.
Last week, Madonna posted her gifted Vesper 2 on Instagram with a reminder to "express yourself, don't repress yourself," — not realizing the secret wasn't to be revealed until November 8 — but we get the excitement. A representative from the CRAVE team revealed, "It was unexpected as we don't have a relationship with Madonna, we just sent them to her simply because we are great admirers of her." They then noticed her Instagram story where she raved about her Vesper 2 and shared it was a lovely surprise, but also perfect alignment.
Purchase your Vesper 2 in Rose Gold or Black here.
---
Share this article