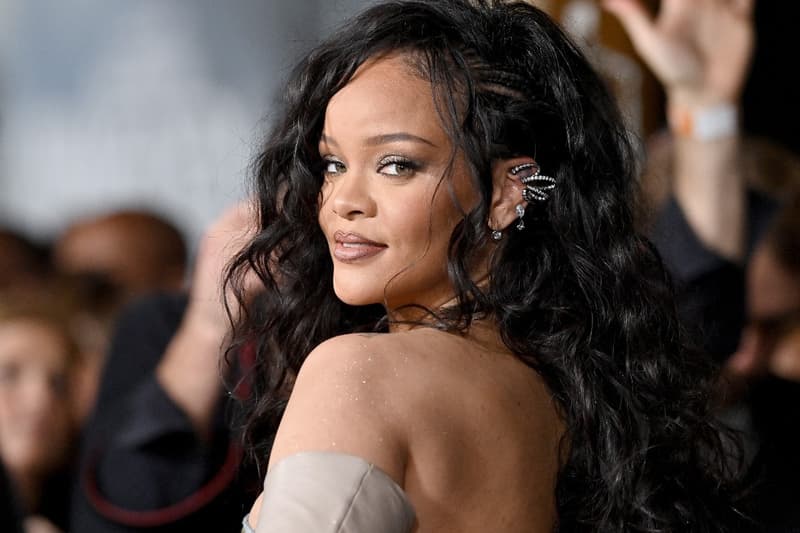 Entertainment
Rihanna Reveals Her Favorite Post-Partum Body Part
She was asked the same question 10 years ago.
Rihanna Reveals Her Favorite Post-Partum Body Part
She was asked the same question 10 years ago.
Rihanna continues to be the mom-spiration we all know and love as she makes more appearances in interviews and on the red carpet following her journey into motherhood.
During the red carpet of her Savage X Fenty Vol. 4 show, the star was asked a question about her favorite body part to show off. As it turns out, the very same interviewer asked her that exact question ten years ago, and the answer may surprise you. "I wanna know if the answer has changed or not," the interviewer began.
"Oh yeah, girl it changed. I guarantee it changed. I had a baby, let's be real," Rihanna initially replied. The interviewer went on to ask the question, to which Rihanna said "My booty. Now it's my booty 'cause I got one."
The interviewer then said, "OK, do you know that you told me last time it was your booty?" Naturally, Rihanna was pretty shocked. "You didn't have a booty last time, those were your words," added the interviewer. Rihanna then said "I didn't! How dare me," before adding, "Well, the answer has not changed! That is so crazy."
The Savage X Fenty Vol. 4 show is streaming on Prime Video from November 9.
In the meantime, take a look at the sweet clip below.
---
Share this article