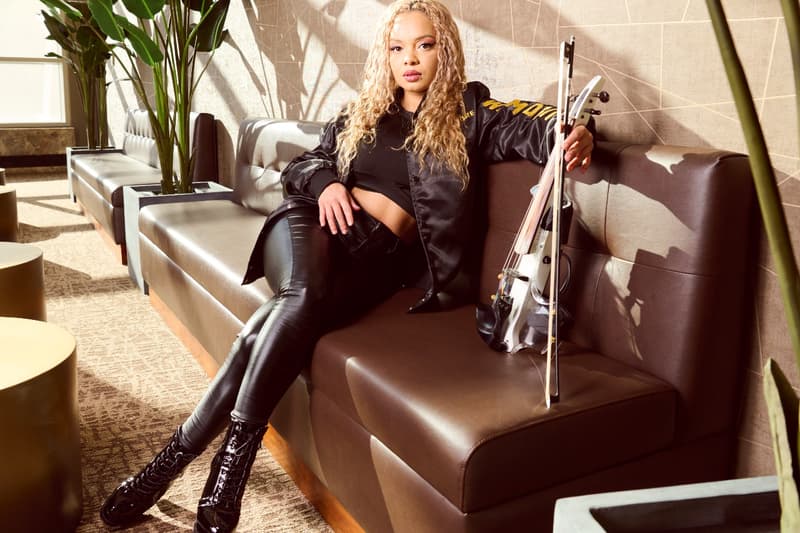 Music
INTERVIEW: Award-Winning Violinist Mapy Discusses Her Start in Music and Advice for Others
The instrumentalist is known for her rendition of hip-hop, afro-beat and reggae.
INTERVIEW: Award-Winning Violinist Mapy Discusses Her Start in Music and Advice for Others
The instrumentalist is known for her rendition of hip-hop, afro-beat and reggae.
If you've heard of Mapy aka "the Violin Queen," then you know she's quite talented. The Parisian award-winning violinist has garnered attention for her unique sound, consisting of merging classical with contemporary. As a result, thanks to her creative take on hip-hop, afrobeat and reggae, she's redefining the violin how we've always known it.
On November 4, Mapy performed at the Red Bull Symphonic — a music event in Atlanta, Georgia, which showcases the collaboration of hip-hop and classical symphony. Prior to her performance, Mapy sat down with Hypebae to discuss all-things music, including how she got started and what advice she has for other instrumentalists on the rise.
Though Mapy is a natural, the violin was not her go-to, at least at first. "Originally I did not want to play the violin," she said. "But as time went on, I started to realize I had an ear for finding the perfect pitch. I was able to play any hip-hop song by ear. This is when I fell in love with the violin."
From there, her passion for the stringed-instrument grew, making it difficult for Mapy to imagine herself going on a different path. "I honestly couldn't see myself doing anything else," she added. "I tried years ago working a 9 to 5 office job, but I was so depressed and I knew it wasn't for me. So I quit my job one day and said I was made for music and here I am today."
During the Red Bull Symphonic, Mapy played a few hits, including Sister Nancy's "Bam Bam" and Usher's "You Make Me Wanna" as well as Rihanna's "Rude Boy" and Beyoncé's "Crazy in Love," who are the two artists she would someday love to perform with. "Who wouldn't want to perform with them live on stage?" she said.
Mapy is well on her way to collaborating with big names as she's has had several career highlights so far, such as performing at the 2021 Grammys. "This was my first performance since the [Coronavirus] lockdown happened," she added. "I was playing hip-hop music on my violin at the Grammys. I truly felt like I was where I belonged and that it was a dream come true."

When it comes to advice for up and coming instrumentalists, Mapy believes it's all about staying true to yourself.  "I would say be you, do you and don't be afraid to express yourself," she explained. "There are so many musicians in the world that we don't have to try to be someone else. I was surprised when I started to play hip-hop music on my violin to see how many people supported it. You never know who you are going to inspire by just being you."
This interview has been condensed and edited for clarity.
---
Share this article