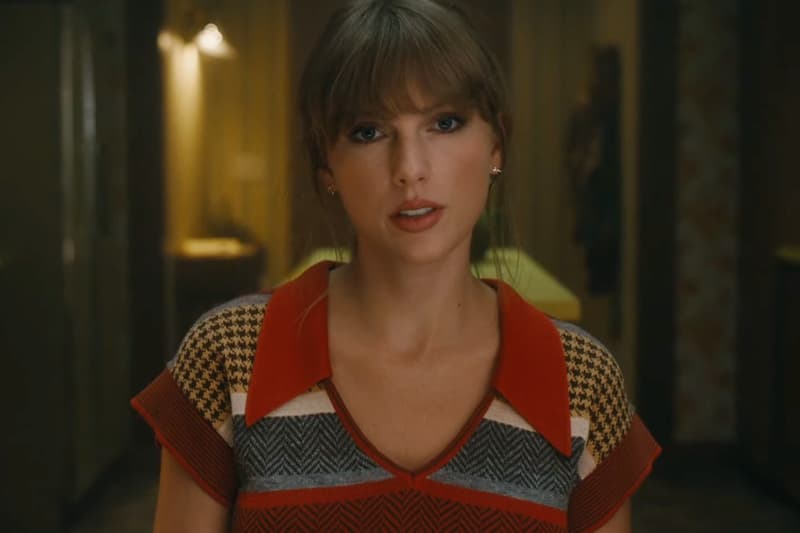 Here's What 'Midnights' Song You Are, According To Your Zodiac Sign
For the Swifties.
Taylor Swift's melodic voice is in all of our ears since the singer-songwriter released her tenth studio album, Midnights. Everyone from Emily Ratajkowski to Phoebe Bridgers can't stop listening as the model and author took to subtweeting her ex-husband with a cheeky lip-synching TikTok of "Karma."
The flaxen haired songstress has kept her loyal and faithful Swifties on their toes for months as fans have been trying to anticipate the album's release and the wait has been sweet as it is easily her most emotional album yet. With her moon in Cancer, Swift is a mastermind at tapping into her deepest and darkest thoughts, churning them out into the perfect songs to cry ourselves to sleep to or giving us extra ammo for our Instagram captions. The Pennsylvania native has her sun in Sagittarius, making her a fun-loving and energetic person, which is unsurprising, given the purely infectious nature of her well-written hits.
From everyone's favorite, "Anti-hero" to the upbeat and dreamy "Lavender Haze," Midnights truly speaks to us all. Lucky for you, we decided to take an astrological deep dive into the album's tracklist and discover which song matches each zodiac sign.
Continue scrolling to find out which song from Taylor Swift's Midnights matches your sign.
Aries: "Vigilante Sh-t"
"Draw the cat eye sharp enough to kill a man." The opening line to "Vigilant Sh-t" tells us all that T-Swizzle is going to be on her worst behavior. Known for your fiery and independent nature, Aries are never one to be held down or back, especially not by someone who mistreats them or doesn't see their worth.
Taurus: "Lavender Haze"
"I'm damned if I do, give a damn what people say." As the bull of the zodiac sign, it's not uncommon for you to put on a tough facade, but that's only because internally, you care more than anyone. You're an extremely loyal earth sign, so once given the opportunity to let your guard down, it's not hard for you to get swept up in that all-encompassing "Lavender Haze."
Gemini: "Question…?"
As the sign's natural communicator and resident chronic over-thinker, this song instantly fits your inquisitive personality. Swift re-examines the choices and missteps she made in a past failed relationship, mimicking the twins' habit of over-analyzing a situation until their blue in the face.
Cancer: "Labryinth"
"I'll be getting over you my whole life" screams Cancer. The emotional sign is a lover and caregiver by design so when relationships end, it absolutely crushes your soul, leaving a mark. Swift has her moon sign in Cancer, which means that she sees herself as an intuitive and deep person, so when she sings, "Breath in, breathe out/breathe deep," you can trust she knows what's best for heartache.
Leo: "Bejeweled"
"Best believe I'm still bejeweled when I walk in the room/I can still make the whole place shimmer/And when I meet the band, they ask, 'Do you have a man?'/I can still say, "I don't remember." The ninth song of Midnights exudes your charismatic confidence, making it the perfect anthem for the prideful lion of the zodiac.
Virgo: "Karma"
TikTok's favorite track accurately captures the pragmatic perfectionist's penchant for vengeance. Never one to make a scene, you're smart, calculated and patient enough to wait for the universe to take care of your enemies, while planting the seeds for your success.
Libra: "Sweet Nothing"
"Outside they're pushing, shoving/You're in the kitchen, humming/All you ever wanted from me was sweet nothings." Libras are the social butterflies of the twelve zodiac signs, fluttering around looking for a safe place to land. Swift's soft and sweet song reminds you of the person or community that makes you feel most at home.
Scorpio: "Anti-Hero"
The zodiac's resident villian, Scorpios will feel right at home playing the anti-hero. While Ms. Swift has been unfairly criticized and maligned in the past — ahem, Ye and Kim — she's comfortable being the villian if that's the role she's cast into.
Sagittarius: "You're on Your Own Kid"
After being ignored by an unrequited rush, fellow Sagittarius queen realizes she's better off on her own — and she could not be more correct. As a fire sign, you know that depending on yourself is your best shot as your indomitable and brave spirit will only help you weather oncoming storms. You don't need someone else to validate how special you are.
Capricorn: "Mastermind"
As the goat of the zodiac signs, there is nothing that you have not planned our thought through. Your ambitious and hard-working nature would undoubtedly lead you to orchestrating the perfect meet-cute for you and your crush, and honestly we don't blame you.
Aquarius: "Midnight Rain"
Aquarians are progressive idealists — always thinking outside of the box and leaving the status quo behind. Taylor reminisces over the quaint, albeit confining, life she led with a partner, singing, "He was sunshine, I was midnight rain/He wanted it comfortable, I wanted that pain/He wanted a bride, I was making my own name."
Sound familiar?
Pisces: "Snow on the Beach"
Swift's duet with Lana Del Rey had to be a match made in heaven for the zodiac's dreamy and romantic Pisces. It's easy for you to become completely enamored with your suitor, losing sight of yourself and the world around you, especially when the heightened feelings are reciprocated. Love can be just too intoxicating, it makes it hard to breathe. As Swift wrote, "weird but f–cking beautiful."
---
Share this article