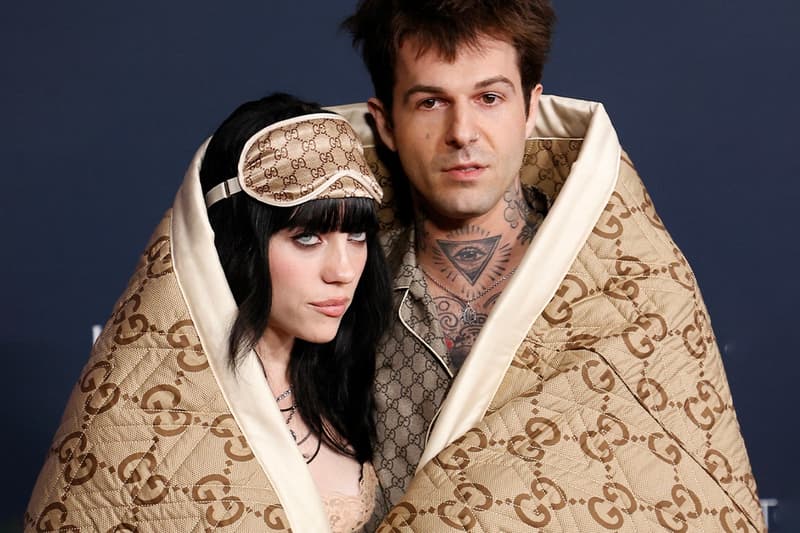 Entertainment
Billie Eilish and Jesse Rutherford Serve Sexy Santa In Christmas Card-Esque Photo
Happy Holidays?
Billie Eilish and Jesse Rutherford Serve Sexy Santa In Christmas Card-Esque Photo
Happy Holidays?
Billie Eilish celebrated her 21st birthday in sexy Santa style with industry favs like Justin and Hailey Bieber. In addition to the star-studded event, Eilish and Rutherford seemingly make their relationship Instagram official.
"I swear I've been waiting for these to drop for DAYS," one fan commented. However, fans seem to have been caught off guard when a few scrolls through the Instagram post recounting her coming of age, which features her 31-year-old boyfriend, Jesse Rutherford.
View this post on Instagram
Eilish and Rutherford's age gap relationship has ruffled feathers since fans began to speculate they were dating amidst a cozy, late-night restaurant date. Rutherford was one of Eilish's favorite musicians, from the band The Neighborhood, since she was 16 years old. This news paired with the ten-year age difference that occurred while she was underage, raised a few red flags.
The pair has been spotted in public twice together, once poking fun at the age gap with a baby costume on Halloween — cringe — and a red carpet appearance donning Louis Vuitton sleepwear, channeling the energy of Angelina Jolie and Billy Bob Thornton's post-sex red carpet appearance. Where the couple appears to poke fun at the public's perception of them, many continue to wonder if this is grooming.
The recent Instagram post — created after her 21st birthday, the legal age in the U.S. — raises even more red flags for fans. One commented, "I bet he told her to wait until after her birthday to post." Others cropped Rutherford out of the photo, while another made a great point about victim blaming. "All these people judging her choice to date an older man need to chill… if she's happy, she's happy ??‍♀️ And if she's making a mistake then let her learn from it when the time comes. She's an adult."
View the post above.
View this post on Instagram
---
Share this article