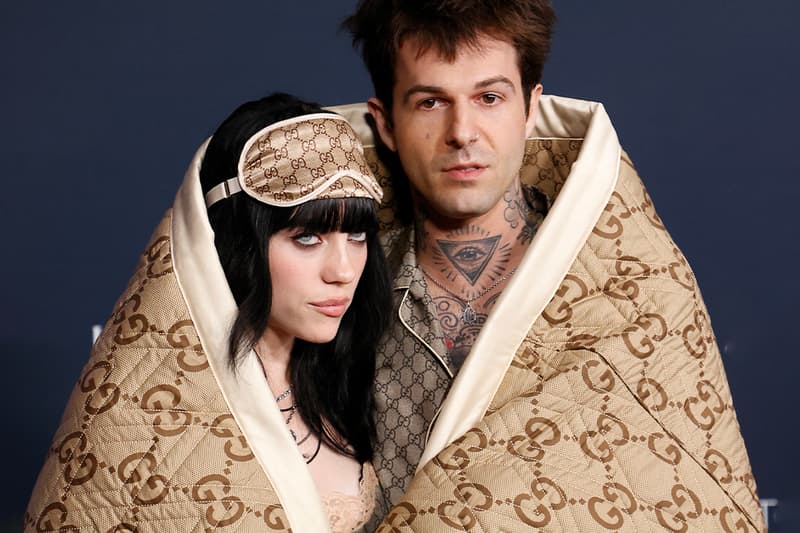 Sex & Dating
Victim Blaming Billie Eilish Is Not Very Feminist of You
While the pair makes its red carpet debut, TikTok asks the important questions.
Victim Blaming Billie Eilish Is Not Very Feminist of You
While the pair makes its red carpet debut, TikTok asks the important questions.
On Saturday, November 5 Billie Eilish, 20, and Jesse Rutherford, 31, made their red carpet debut at a film gala in Los Angeles. The appearance takes place amid public backlash for their recent Halloween costume and of course, TikTok has a lot to say.
Eilish and Rutherford arrived in a Gucci blanket serving fresh out of bed. The look intensified, however, when the two unveiled their outfits underneath and Eilish donned a silk and lace Gucci sleep gown — with details down to the eye mask.
The couple with an 11-year age gap was recently spotted in their Halloween costumes, which featured Eilish in a baby costume, alluding to allegations that she's being abused. Eilish has been a fan of Rutherford's band, The Neighborhood, since she was 16 years old and her fans wonder if Rutherford has been grooming her for quite some time now.

The look which exudes "yeah, we f-ck," comes after TikTok entered a rage over the public's treatment of Eilish, who's subtly denied claims of being groomed or abused — despite the large age gap. One TikTok user, who had enough, questioned how anyone could call themselves a feminist for using Eilish's alleged abuse against her. As one user commented, "turning on them only pushes them further into these men's arms," which is obviously, an abuser's dream. Not only that but whether you think Eilish should know better or not — is it your place to victim blame?
View the TikTok's embedded within and let us know what you decide.
---
Share this article