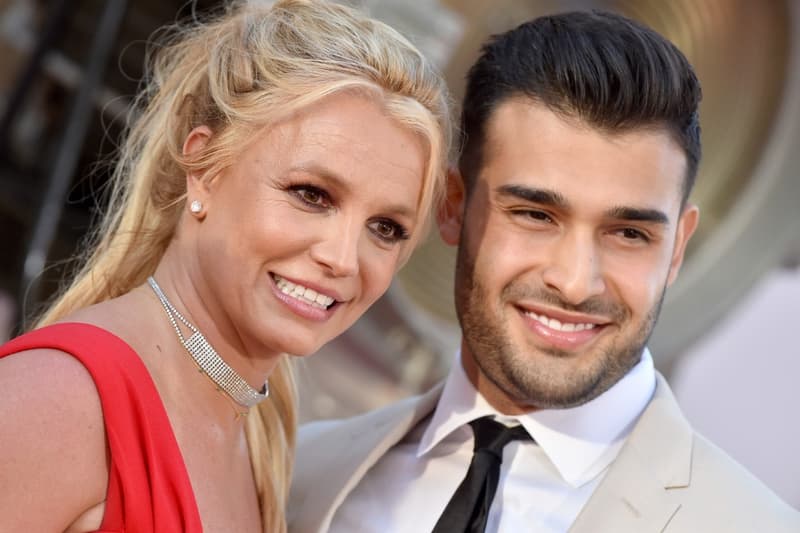 Entertainment
Fans Think Sam Asghari Is Controlling Britney Spears
Is it time to free Britney, again?
Fans Think Sam Asghari Is Controlling Britney Spears
Is it time to free Britney, again?
Since Britney Spears was freed from her conservatorship last November, fans have been supportive of her regaining her independence. Social media has been Spears' primary outlet, yet admirers of the 2000's pop star are becoming increasingly concerned by her sporadic use, turning their suspicions to her husband Sam Asghari.
Many suspect that Asghari is proving to be yet another controlling man in her life as Spears briefly deactivated her account yet again last Tuesday. Her husband took to his Instagram stories in attempt to clear the air, writing, "Social media can be traumatizing. Sometimes, it's good to take a break. She has her voice and is a free woman. I have respect for her privacy and I protect it at all times."
Responding to fans' peering eyes and possibly intrusive concerns, he shared, "Sometimes being over protective can cause more stress and damage." This past November, Asghari went live on Instagram and asked Spears if she wanted to be on camera, to which she replied, "I have nothing to say. I don't want to talk to them right now," so it is clear that attention is beginning to be overwhelming.
TikTokers are not entirely convinced that this  Spears is okay as many believe that the singer has not even returned from the couples' honeymoon in Fiji, which took place in July. While there is no evidence to support this viral conspiracy theory, fans point to her lack of public appearances and seemingly recycled social media content as proof. Some are speculating that Asghari has gone far enough to use a body double.
Whether Asghari is controlling her Instagram account or not, Britney deserves peace and freedom, even from speculating fans as watching theories about her own personal relationship is certainly not helping.
---
Share this article