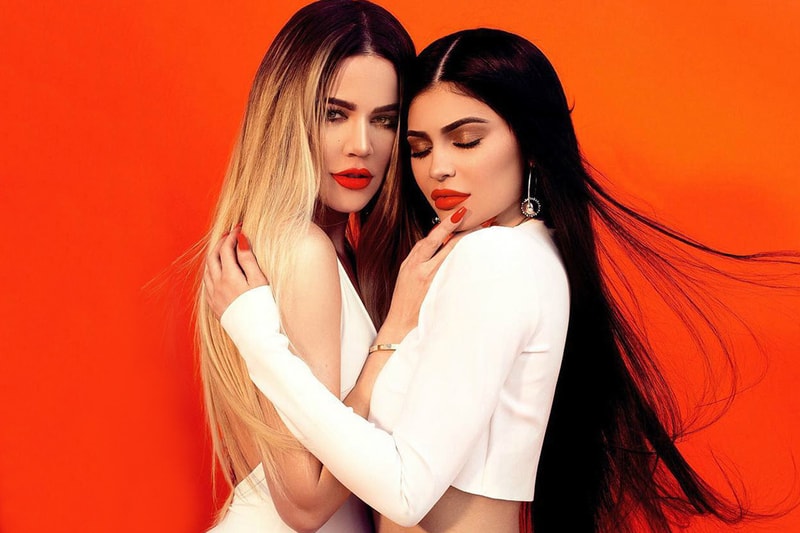 Entertainment
Kylie Jenner Claims Khloé Kardashian Is Her Favorite Sister
"We're in this little mom club."
Kylie Jenner Claims Khloé Kardashian Is Her Favorite Sister
"We're in this little mom club."
If you're blessed — or stressed — with siblings, you know we all have our favorites and the Kardashian-Jenner tribe is no different as Kylie just declared Khloé is her favorite sister.
The makeup mogul reflected on the past year, posting a year in review on Youtube this past Monday, sharing all of her favorite and most memorable moments from 2022. The 25-year-old sported a heavy fringe, while wearing a white tank top and a black denim skirt, complete with knee-high boots. In addition to revealing her favorite products of the year, Jenner gave her older sister a special shoutout as she and Khloé have connected over major life crises and grown closer as a result.
Like the good sister she is, Kylie didn't pick a favorite right away as she admitted that she "love[s] them all right now," but when push came to shove, she revealed, "Yeah, I'm gonna go with Khloé. We've gotten a lot closer this year. We're in this little mom club and it's a whole thing." Considering both girls welcomed their first children around the same time and had their second child this year as well, it's no wondering they're bonding overing their babies.
Naturally, Kim, Kendall and Kourtney came in close second as Kylie mentioned, "They're all my best friends. It's been a great year."
As for her favorite memories, Kylie reminisced over her 25th birthday trip to the Bahamas, as well as her journey to London to watch partner Travis Scott perform.
It's certainly been a good year indeed. Watch Kylie's 2022 Year in Review below.
---
Share this article