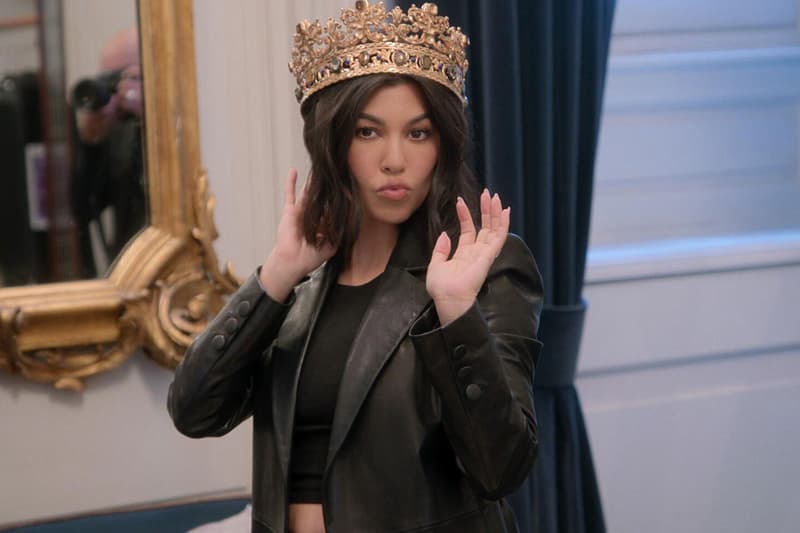 Entertainment
Watch Kourtney Kardashian and Kids Recreate the Viral "Soda Drama" Clip From KUWTK
The original clip first surfaced in 2014.
Watch Kourtney Kardashian and Kids Recreate the Viral "Soda Drama" Clip From KUWTK
The original clip first surfaced in 2014.
Kourtney Kardashian Barker and her kids Penelope and Reign just shared a parody video spoofing Kourtney's former reality show, Keeping Up with the Kardashians.
The clip in question, titled "Soda Drama," comes from a 2014 episode of the series, where Kim Kardashian gets angry at Kourtney and her sister Khloé Kardashian after ordering the wrong flavour of soda. The clip has since gone viral on TikTok, with numerous fans of the show sharing their takes.
In Kourtney's video, Reign pretends to be Kim, saying "you should get the orange soda, it's amazing" with Penelope as Kourtney, replying with "Ok." Kourtney appears as the waiter, asking the girls what they'd like to drink. Reign then mouths "Orange soda, please," and Penelope (as Kourtney) says "I'll have the strawberry soda."
The video then shows Reign as Kim, looking disappointed with Kourtney's decision. Reign then appears in a wig, pretending to be Khloé, and also asks for strawberry soda. He returns to his Kim-like character, saying "I am so shocked and betrayed right now." The video has since received over a million views and 200,000 likes and honestly, it's such an iconic clip that we're hardly surprised.
Check it out below.
---
Share this article