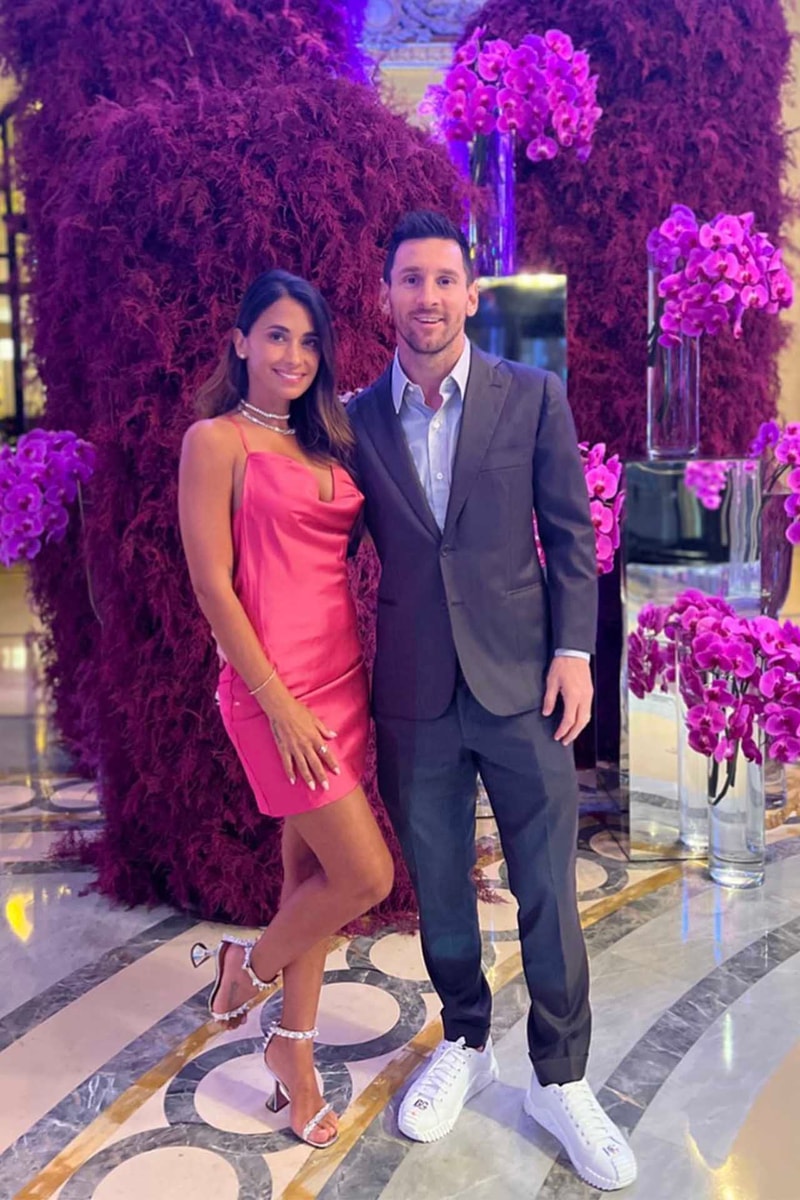 How Lionel Messi Manifested His Ultimate Ride or Die, Antonela Roccuzzo
"All my life I've had her in my head." -Messi
Sex & Dating
How Lionel Messi Manifested His Ultimate Ride or Die, Antonela Roccuzzo
"All my life I've had her in my head." -Messi
As professional soccer player Lionel Messi and his wife Antonela Roccuzzo shared a sweet moment post-FIFA World Cup Win, the world wondered where this love story began.
View this post on Instagram
Messi met Antonela Roccuzzo, the daughter of a supermarket owner, in 1996 after frequenting her city of Rosario, Argentina. Messi and his mate, Lucas Scaglia often visited the town and its hot spots like the shore, which Antonela eventually tagged along for.
Messi was only nine years old at the time, but according to his best mates, he would often write letters claiming that Antonela would one day be his girlfriend. What was once a childlike wonder and a dream of manifesting Antonela soon became reality.
View this post on Instagram
Finally, in 2009 at age 21, he answered a hot question groupies worldwide needed to know on Hat Trick Barça, a well-known soccer program, "Yes, I have a girlfriend. She is in Argentina."
But shortly after, Messi's career continued to take off and his once manifested partner, Roccuzzo, began to date someone new — for three years. The pair thought their time together was officially over, as Messi was now a big shot and Roccuzzo was now in school and with the new love of her life.
Until an unfortunate event occurred, Roccuzzo's friend passed in a car accident and Messi rushed to her side. Proving his love for her was truly eternal, and the pair reconnected. By the 2010 World Cup, Roccuzzo and Messi began to reveal their relationship, but first only to friends.
View this post on Instagram
Their lowkey love became impossible to hide after 2012 when it was revealed that they were expecting their first child after Messi's team scored a goal against Ecuador. The pair went on to have two more children and as of 2022, have celebrated Messi winning his first World Cup against France.
After winning, the pair shared their intimate moment via the Instagram carousel below.
View this post on Instagram
---
Share this article