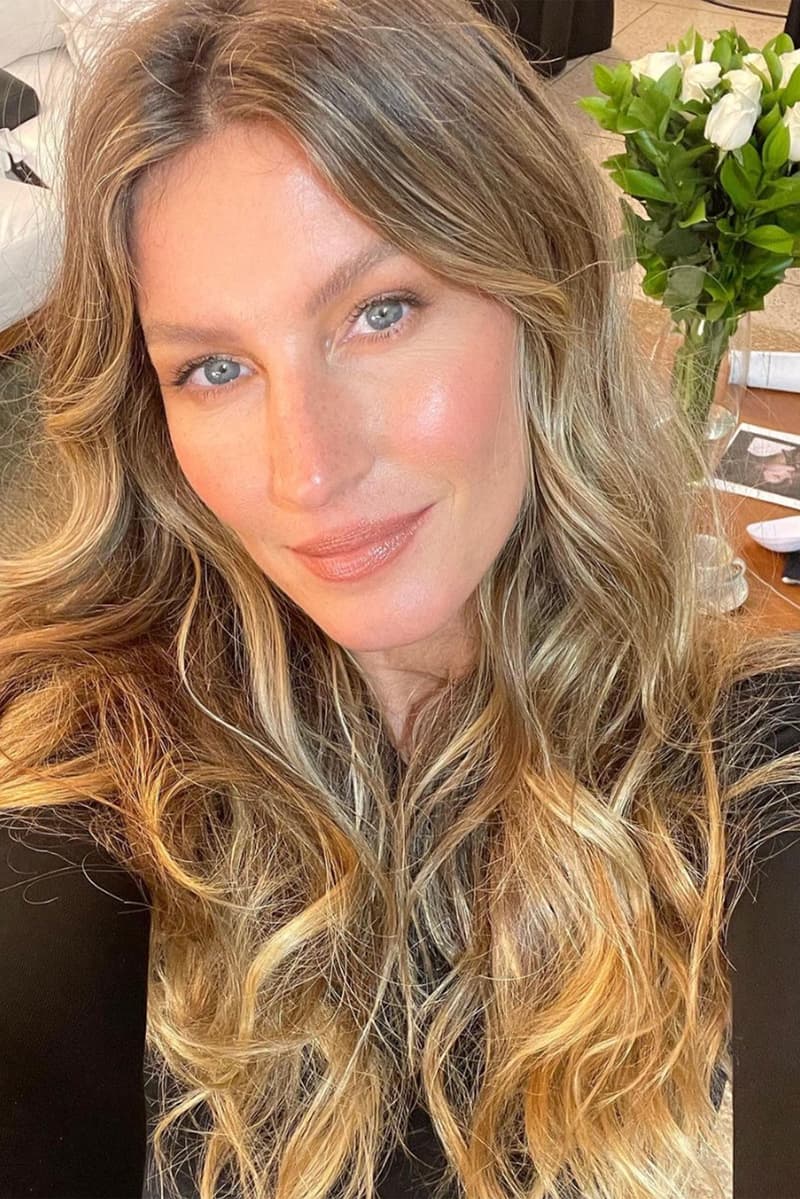 Here's How Gisele Bündchen Rebounds Like a Pro, Post-Heartbreak
From Leonardo DiCaprio to Tom Brady.
Sex & Dating
Here's How Gisele Bündchen Rebounds Like a Pro, Post-Heartbreak
From Leonardo DiCaprio to Tom Brady.
After celebrity couple Gisele Bündchen and Tom Brady announced their divorce, the world began to wonder what Bündchen's dating rebrand would look like as a newly single woman. Well, two months post-divorce, it seems we have a lot to learn from the supermodel.
In November, she was spotted on vacation in Costa Rica with her children and jiu-jitsu coach, Joaquim Valente, which sparked dating rumors. The pair had worked together for years, even making appearances on each other's Instagram and the notable Dust Magazine cover. The rumors quickly died down after no confirmation and after another lovely family vacation — we get the point.
View this post on Instagram
In her recent Instagram post, she shared she was on vacation recharging and the jiu-jitsu coach rumors resurfaced, although he was nowhere to be found and she clearly stated she was with her children.
A close look at Bündchen's relationship timeline reveals that the supermodel has always chosen herself — for the most part. Even her divorcing ex-husband, Brady, after he chose himself was an act of self-love, too. As she stated post-divorce finalization, the decision was tough but amicable. "The decision to end a marriage is never easy but we have grown apart and while it is, of course, difficult to go through something like this, I feel blessed for the time we had together and only wish the best for Tom always."
View this post on Instagram
But where everyone seems to think a new man is what will keep Bündchen cozy amid heartbreak, she's always stated the opposite. In her 2019 interview with Net-a-Porter, she detailed her struggle with mental health issues amid dating Leonardo DiCaprio. "When I was going through my panic attacks, I didn't even feel like I could share with anyone," Bündchen said vulnerably. "So I'd suppress it, and the more I suppressed it, the bigger it became." She cut out everything from her life from the toxic men to the toxic habits the fast-paced model life came with. But ultimately, the only thing that kept her in good spirits was her wellness regimen, family time and travels. More specifically, she told the publication that yoga and traveling to South Africa with her entire family was the cure. "She spent as much time as she could outdoors, where she feels happiest," the publication continued.
So, will the internet ever get the new boyfriend or rebound reveal they're hoping for? Probably not. The next time you see Bündchen on a vacation with her family, just assume homegirl is "recharging" — just as she very obviously stated.
View this post on Instagram
---
Share this article