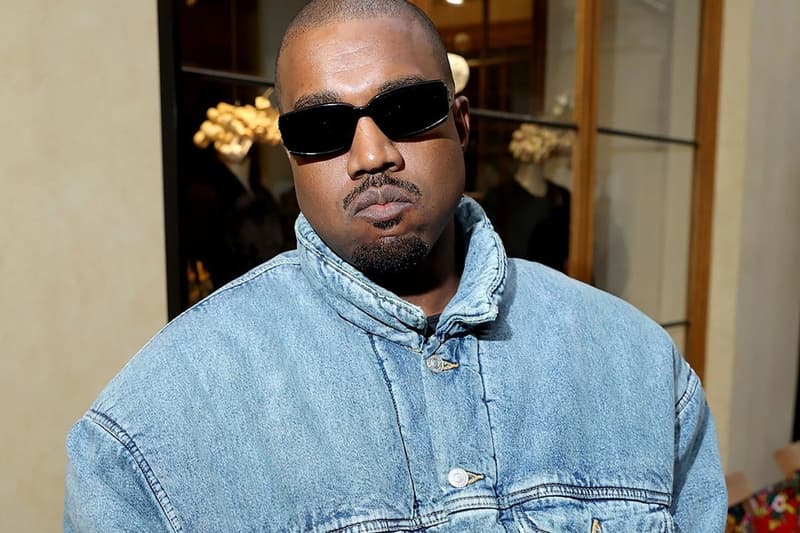 You Can Now Get Your Kanye West Tattoos Removed for Free
Thanks to this London-based studio.
That's right, former fans of Kanye West can officially get their Ye-inspired tattoos removed for free, thanks to London-based tattoo removal studio, NAAMA.
The company announced its free removal service back in November, but it's since gained a great deal of popularity as the controversial rapper continues to share antisemitic comments and racist remarks through social media.
According to CNN, the removal initiative has received "a great response," sparking "global interest," confirmed by NAAAMA's CEO Briony Garbett. "It seems there are a few former fans with tattoo regret," he continued, in an email to the news outlet. According to the site, three clients have started their laser removal treatment so far, with a further 10 booking consultation appointments.
"When you have a tattoo inspired by someone you admire and they start making headlines for all the wrong reasons, it's not exactly something you want to wear on your sleeve that you are or were a fan," Garbett added. "With that in mind, we wanted to come to the aid of those who are embarrassed about their Kanye West-inspired tattoos and are offering complimentary treatment for all UK fans that want them removed. We understand that tattoos can be triggering for some people and not everyone can afford to remove their tattoos."
When paid for, the treatment is likely to cost around £2,000 (approximately $2,456 USD) depending on the tattoo's size and the number of sessions required to remove it. The initiative stemmed from the studio's existing "Second Chances" product, which offers free laser tattoo removals for those with gang tattoos, hate symbols or other types of regrettable ink.
To book your appointment, head to NAAMA's website now.
---
Share this article