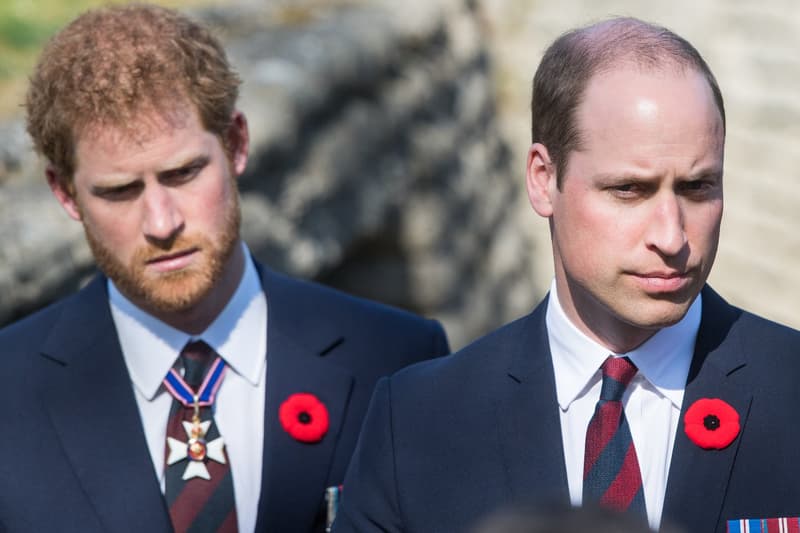 Entertainment
'Harry & Meghan' Docuseries Reportedly Ruined Prince Harry and Prince William's Relationship
The brothers are seemingly no longer on speaking terms.
'Harry & Meghan' Docuseries Reportedly Ruined Prince Harry and Prince William's Relationship
The brothers are seemingly no longer on speaking terms.
If you've watched Prince Harry and Meghan Markle's Netflix docuseries, Harry & Meghan, then you know the couple didn't hold back from telling their truth. Harry made a few personal revelations, including tension between him and and his older brother, Prince William. Now, there are reports stating that the docuseries has caused even more turmoil between Harry and William.
In the docuseries, Harry revealed that William yelled at him in front of their grandmother Queen Elizabeth II during a conversation about him and Meghan stepping back from their royal titles. Additionally, Harry admitted that William broke their vow about not pinning their offices against each other.
"I think that's it," a source told PageSix about where the brothers stand. "They're done."
Another insider told Vanity Fair, "There's a great sense of mistrust, it's why William won't speak to Harry, because he is nervous that anything he says might end up in a book or a TV series."
In addition to the docuseries, Harry will be releasing a tell-all memoir on January 10 titled Spare.
Stay tuned for more news on the Royal Family.
---
Share this article