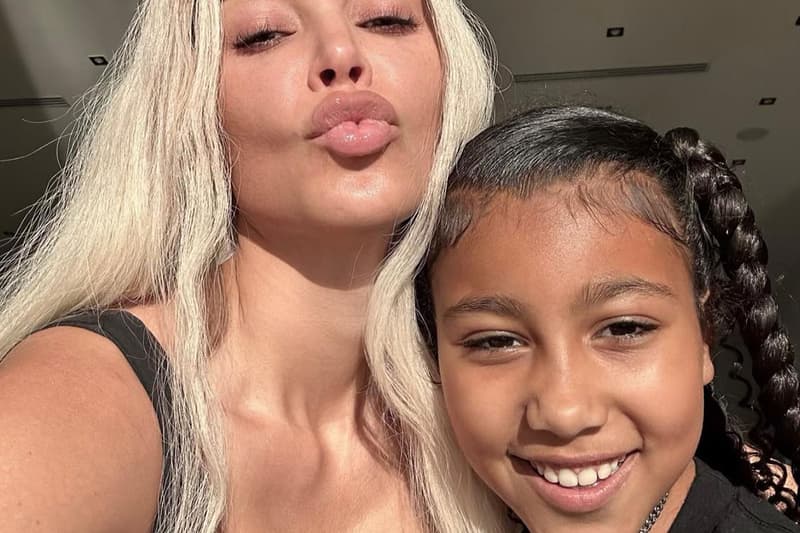 Entertainment
North West Just Did the Unthinkable to Kim Kardashian's Eyebrows
And it's documented on TikTok, obviously.
North West Just Did the Unthinkable to Kim Kardashian's Eyebrows
And it's documented on TikTok, obviously.
North West is slowly becoming everyone's favorite TikToker these days, and it's for good reason. The 9-year-old recently recorded herself playing a pretty hilarious prank on mom Kim Kardashian and the video has since had over 15 million views.
In the video, Kim was shown sleeping in bed as North approached her with a pink eyebrow razor. After delicately moving the razor up and down, just above Kim's thick and intentionally groomed brows, North woke her up and shouted "Mom, wake up. Wake up."
Just as Kim was opening her eyes, North sneakily turned on a TikTok filter which instantly made Kim's brows appear incredibly thin, as if North had razored off more than half of them. Kim then yelled "North, this is not funny!" after she spotted her less-than-flattering makeover.
Clearly, North was pretty pleased with herself as she captioned the video, "The fake eyebrows filter that's so funny ha ha!" It's not the first time that the mother-daughter duo have filmed themselves pranking each other, doing dances or giving makeovers, as North recently shared her controversial skincare routine and even posted a video of herself recreating the viral Wednesday dance.
Take a look at the hilarious video below. In other news, here's what Kim Kardashian wore to Paris Hilton's Christmas party.
---
Share this article