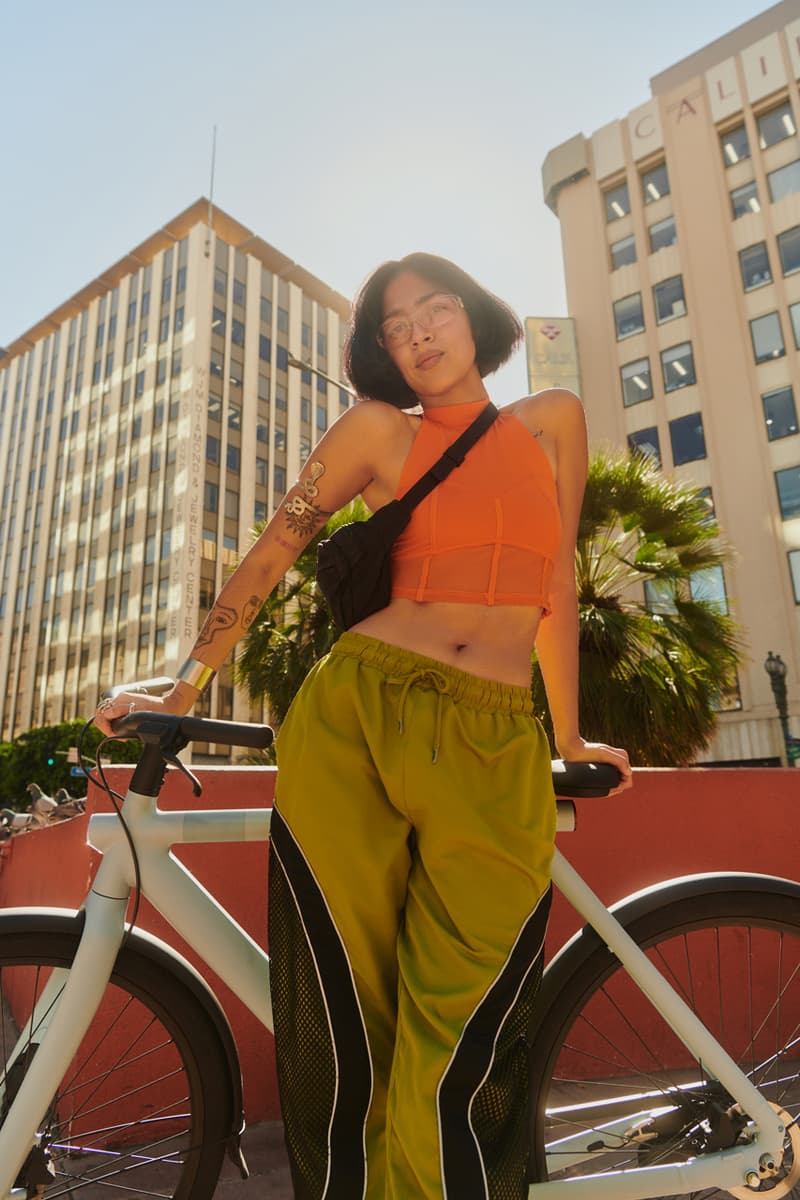 1 of 4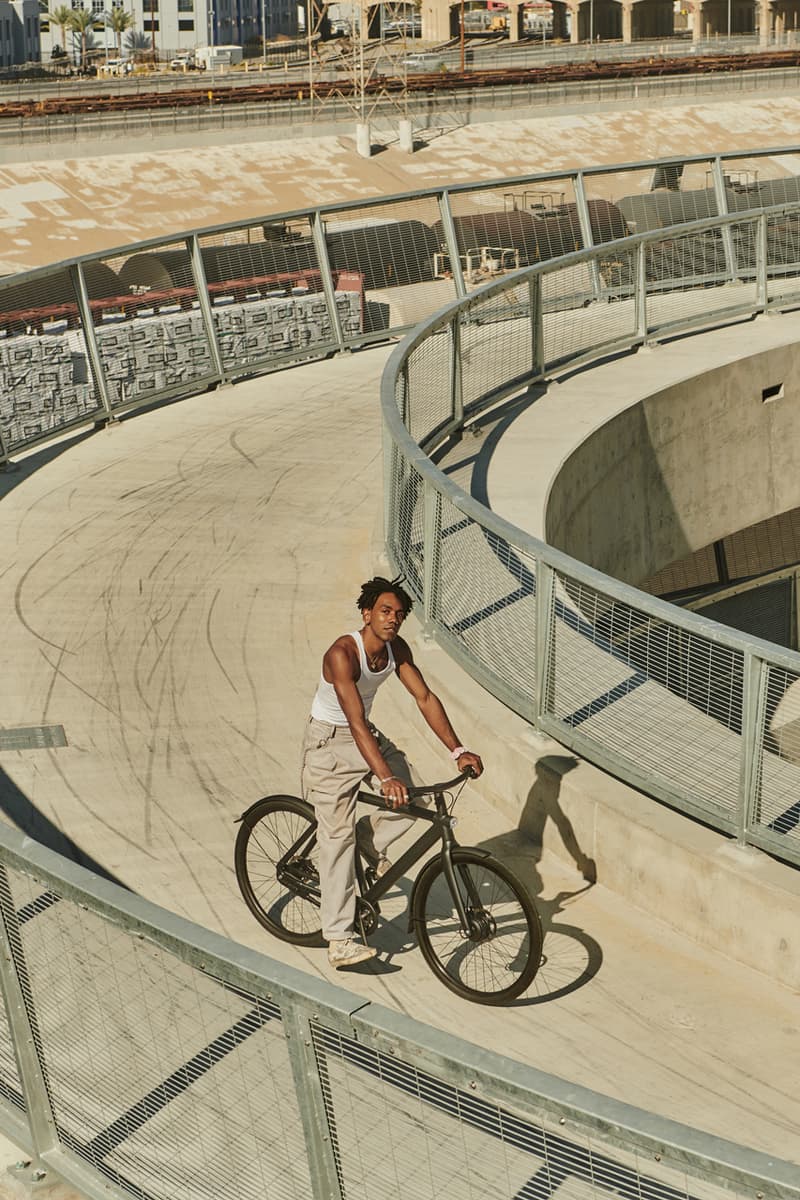 2 of 4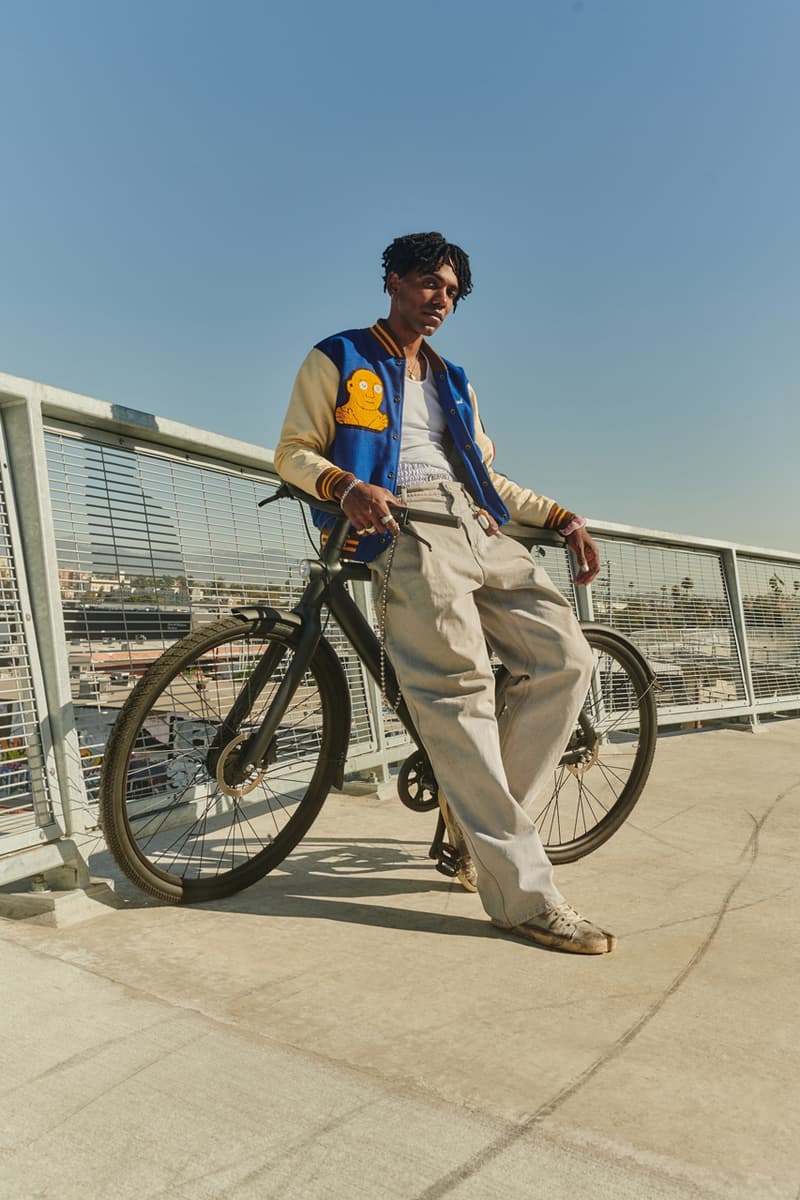 3 of 4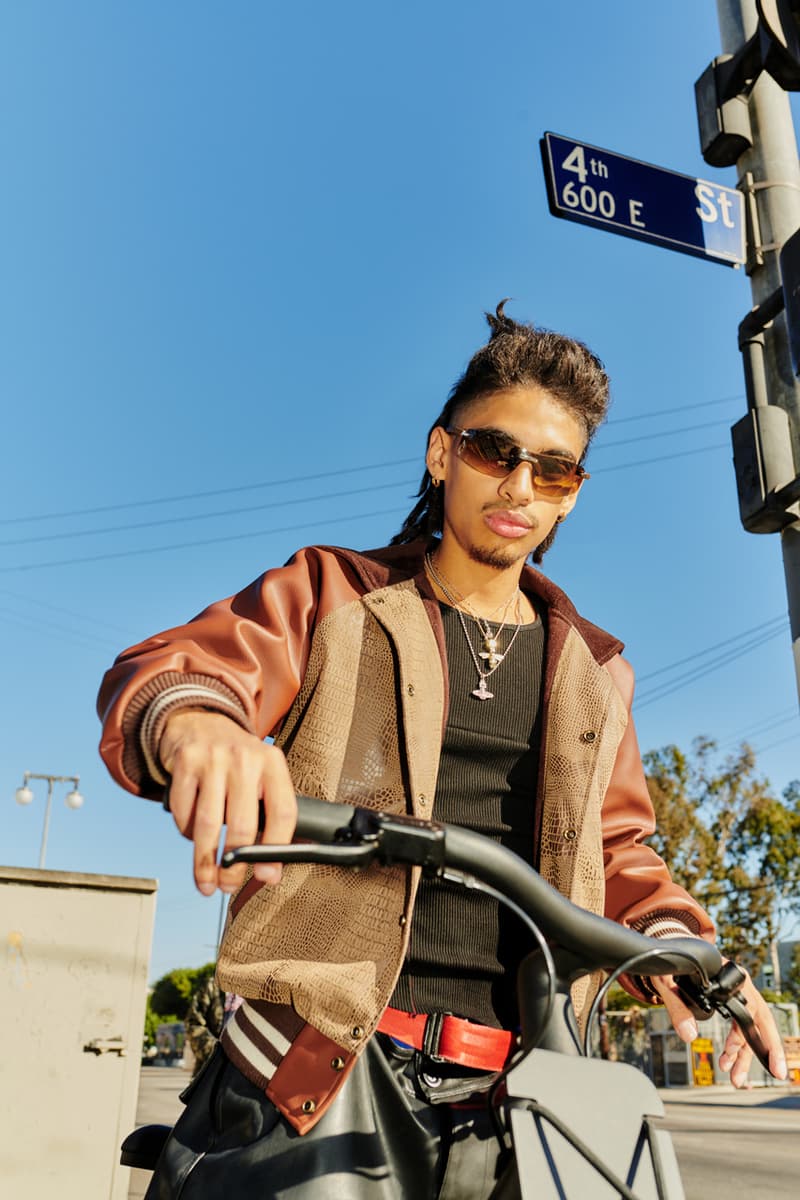 4 of 4
Culture
VanMoof Voyages From LA to London for a New Food Guide
Where city-based creatives hit up their favorite eateries on the e-bikes.
VanMoof Voyages From LA to London for a New Food Guide
Where city-based creatives hit up their favorite eateries on the e-bikes.
In a new feature with Hypebae, leading e-bike maker VanMoof explores the hidden gastronomic scenes in LA and London. Through the eyes of six creatives, the food guide shines a light on how the brand's e-bikes can efficiently transport the city locals to their favorite dining spots, allowing them to enjoy their go-to dishes and discover new treats.
Starting in the blissful LA city, the first installment sees Kristina Holcomb, Harley Suarez and Jerrod La Rue travel across palm tree-lined highways and beachside paths to get to their staple eateries. At any time of day you can catch artist Kristina heading to Hawaiian-meets-Korean restaurant Broken Mouth thanks to VanMoof's S3 e-bike with LED illumination. Picking up her order of tofu, purple sticky rice and spam wasubi, she says, "If I'm always inside the house, especially living in a city, a bike is the way to go." Not only is it a means of transport for Kristina, but a meditative break from her laborious days of creating art.
Continuing the "eat good, feel good" vibe, Sunday's Best founder Harley hits up La Restaurante 27 for a plate of wholesome Nicaraguan food. "When you step inside the amazing smell of the food kicks you back to Nicaragua. It's my reminder of home 3,000 miles away," he says. With extra agile handling and kick-lock security, the X3 e-bike allows him to quickly weave through the notoriously busy LA traffic for a taste of home. The pair are joined by Jerrod who alternatively goes for a full-blown feast of Texan barbecue meats at Bludsoes.
The second installment takes place in the bustling metropolitan landscape of London, where humble market-style eateries seem the destination of choice for Isabel Obichere, Jeeba Maari and Saam Zonoozi. In Borough Market – one of the most famous market spots in London – Jeeba opts for Iraqi vendor Juma Kitchen. Staying on-the-go, she takes her A5 e-bike through the stalls, picking up a meat-filled potato chap on the way. "I've really grown fond of exploring Iraqi food spots," says Jeeba. Like Harley, the warming flavors and tantalizing smells of the cuisine keep the portrait photographer connected to her heritage and memories of her mum.
"People here are open to celebrating a variety of cultures through cuisine," shares Isabel, riding over to Patty Heaven East. Indulging in Caribbean food is not just a favorite for the fashion designer, but is widely appreciated by many in the city, especially during the annual carnival celebrations. After selecting a box containing the popular combination of jerk chicken, rice, peas and beef patties, she heads to the local park on her smooth riding S5 bike saying, "For me, it's not just about the food, it's the experience itself."
Though they're different in their acquired taste palettes, these creatives show why the act of discovering a diverse food scene is important to their well-being. But as Hypebae follows them across the city, they find that the journey getting there is just as fulfilling to the whole experience.
Explore the clips from the new food guide featured in the gallery above. To find out more about the bikes featured in the two-part series, head to VanMoof's website now.
Photographer

Ollie Trenchard (london), Nathan Perkel (la)
Photography Assistant

Lorenzo Garrido
Model

Sam Zonoozi, Jeeba Maari, Isabel Obichere, Harley Suarez, Kristina Holcomb, Jerrod La Rue
Creative Director

Joe Iley/ Hypebae
Creative

Orlando Osinowo/ Hypebae
Producer

Raul Hijazi, Dylan Malone, Chelsea Dawka/ Hypebae
Writer

Angelee Kholia/ Hypebae
---
Share this article