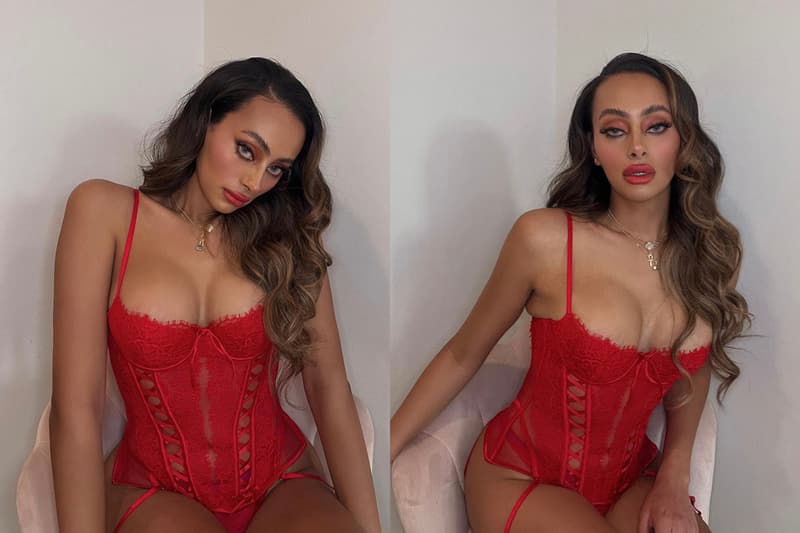 Culture
Emira D'Spain Makes History as First Black Trans Victoria's Secret Model
A hopeful change in the lingerie brand's representation.
Emira D'Spain Makes History as First Black Trans Victoria's Secret Model
A hopeful change in the lingerie brand's representation.
TikTok creator Emira D'Spain has just made history as the first Black trans woman to ever work with Victoria's Secret. The model is using her platform to highlight the power of self-love and authenticity. D'Spain's impact is now encouraging trans humans everywhere to not give up on their authentic selves and embrace their true beauty.
Victoria's Secret highlighting a trans woman is a huge stretch from their former restrictive brand representation. This partnership can potentially help shift the perception of trans individuals as they finally have positive representation in the media — quite the shift from the constant violence and exclusion they face daily within society.
Victoria's Secret had previously never cast a trans woman of color. In fact, activist and model Leyna Bloom shared with Teen Vogue in 2018 that her goal was to be the first trans woman of color to walk for Victoria's Secret Fashion Show. Now four years later, Victoria's Secret has finally collaborated with a trans woman of color. Hopefully, the brand will begin to feature more amazing women like D'Spain and Bloom, or even cast them in their major campaigns.
Let's hope that this effort is the beginning of real representation for all humans in lingerie, and not just a fad. Some future efforts that would help the LGBTQ+ community would include more inclusive efforts like lingerie suited for trans women, and underwear options for those outside of the gender binary as well.
Stay tuned for all that D'Spain has in store for Valentine's Day with Victoria's Secret on her TikTok.
Share this article