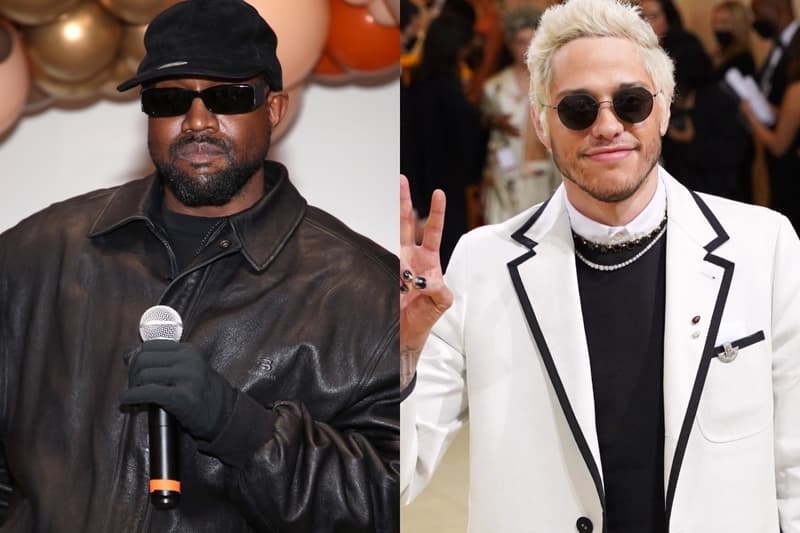 Entertainment
Pete Davidson Deactivates His Instagram Once Again
The comedian subtly threw shade at Kanye West during his account's brief term.
Pete Davidson Deactivates His Instagram Once Again
The comedian subtly threw shade at Kanye West during his account's brief term.
UPDATE (February 24, 2022): Pete Davidson has deleted his Instagram once again.
The reasons for him deactivating his account are unknown. However, the comedian returned to the platform last week after the whole Kanye West drama in which the DONDA rapper constantly harassed Davidson and Kim Kardashian through a series of social media posts. This entails a diss track denouncing the pair and accusations that the SKIMS founder was keeping him from their kids. He also took the chance to call the SNL star a "dickhead."
According to Page Six, Davidson used his account to promote his upcoming film, The Home, prior to deletion. However, eagle-eyed fans believe that he subtly threw some shade at West during the account's brief term. The SNL star attached a YouTube link to his bio on Wednesday, which led to Martin Scorsese's The King of Comedy. The clip features fictional comedian Rupert Pupkin, who states: "It's better to be king for a night than schmuck for a lifetime."
---
ORIGINAL STORY (February 17, 2022): Could Kanye West be trying to make amends with Pete Davidson? Maybe. In a now-deleted screenshot, the DONDA rapper revealed he "followed" Davidson on Instagram after the SNL star rejoined the social media platform.
However, The King of Staten Island actor did not follow back. So far, he only follows two people on Instagram — girlfriend Kim Kardashian and Sebastian Stan.
West's stunt comes after he wrote an Instagram post reflecting on his recent actions. "I've learned that using all caps makes people feel like I'm screaming at them," he explained. "I'm working on my communication. I can benefit from a team of creative professionals, organizers, mobilizers and community leaders. Thanks everybody for supporting me. I know sharing screenshots was jarring and came off as harassing Kim. I take accountability. I'm still learning in real time. I don't have all the answers. To be good leader is to be a good listener."
This is the first time Davidson is on Instagram since 2018, which was the same year he and Ariana Grande were engaged and broke up. At the time, he made it clear he deleted his account over mental health concerns.
"No there's nothing wrong," he wrote when ditching Instagram that summer. "No nothing happened. No there's nothing cryptic about anything. I just don't wanna be on Instagram anymore. Or on any social media platform."
He rejoined in December but once again deleted his account after leaving an alarming message. "I really don't want to be on this Earth anymore," Davidson wrote at the time. "I'm doing my best to stay here for you but I actually don't know how much longer I can last. All I've ever tried to do was help people. Just remember I told you so."
Check out West announcing he followed Davidson on Instagram below.
View this post on Instagram
---
Share this article