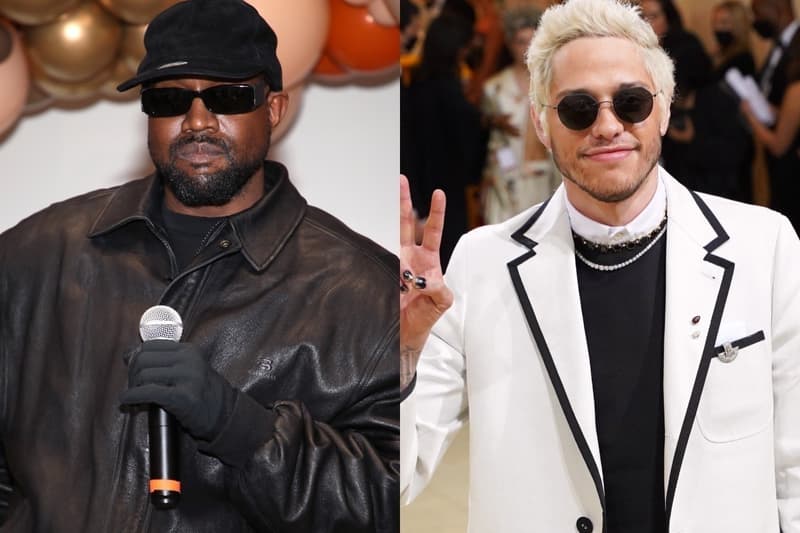 Entertainment
Here's Why Fans Think Pete Davidson Is Throwing Shade at Kanye West
It involves a video with a cryptic message.
Here's Why Fans Think Pete Davidson Is Throwing Shade at Kanye West
It involves a video with a cryptic message.
Amid all the drama that's been going on between Pete Davidson, Kanye West and Kim Kardashian, the comedian has stayed silent. However, a video of Rupert Pupkin from The King of Comedy, which Davidson added to his Instagram bio has some fans thinking that's his way of responding to Ye's public pleas.
In the clip, Rupert Pupkin (Robert Di Nero) says, "But look, I figure it this way. Better to be king for a night than schmuck for a lifetime."
The King of Staten Island actor has yet to post on his Instagram account, which he recently created. It's the first time he returns to the platform since 2018.
So far, the Saturday Night Live star follows Kardashian, Sebastian Stan and the Staten Island FerryHawks sports team. Shortly after Davidson rejoined Instagram, West announced in a now-deleted post that he "followed" the comedian. However, he has unfollowed him since.
Check out the video Davidson shared to his IG bio assumed to be about West below.
Share this article