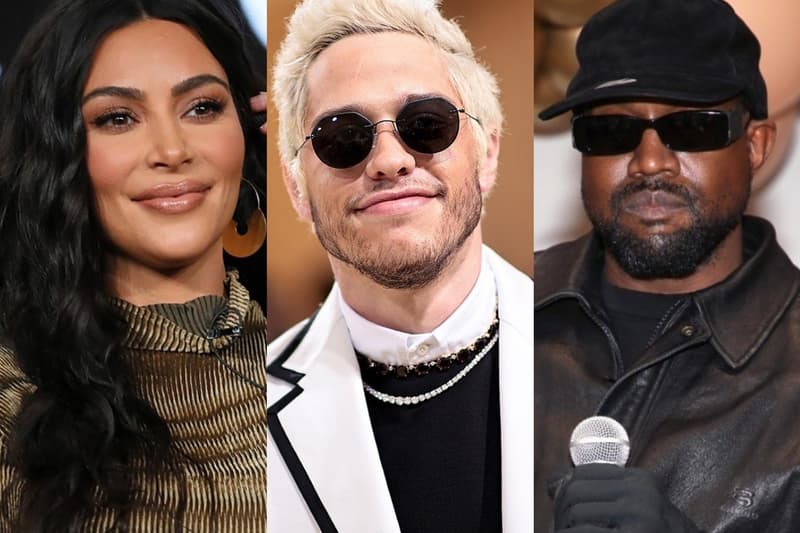 Entertainment
Here's How Kim Kardashian and Pete Davidson Feel About Kanye West's Posts
Keep up with the love triangle.
Here's How Kim Kardashian and Pete Davidson Feel About Kanye West's Posts
Keep up with the love triangle.
While Kim Kardashian has moved on with Pete Davidson, Kanye West can't seem to let go. The rapper has taken to social media to share posts and screenshots of text messages with his estranged wife as a way to get his "family back together." For now, it seems like Kardashian and Davidson are trying to not pay mind to West's public pleas.
"Kim is trying to ignore Kanye's social media posts and pleas to get back together," a source told E! News. "She is really happy right now and is having a lot of fun. She likes where she is at in life and is loving this new chapter. As long as the kids are safe and taken care of, that's all that matters to her."
The insider said the KKW Beauty mogul will "always be cordial and communicate" when dealing with Ye in regards to their four children. "Kim is hopeful Kanye will be able to move on in the future and accept they aren't getting back together," the source continued. "She wants him to be happy."
When it comes to Pete, since's he's not on social media, a second source told the outlet he's not completely "aware" of all the drama going on. "He doesn't want to get involved or be in the middle of Kim and Kanye," the second insider said, adding that the comedian feels "sympathy" towards West. "He supports Kim with whatever she needs and they try not to focus on it."
"Kim is very good at compartmentalizing and not letting these things get to her," the second source explained. "She is able to shut it off and ignore when she has to."
Stay tuned for updates on Kardashian, Davidson and West.
Share this article