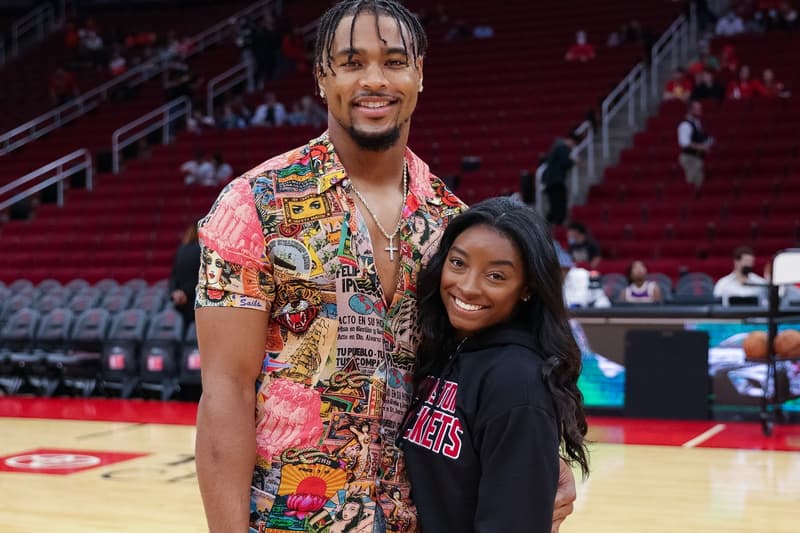 Entertainment
Simone Biles Announces Her Engagement to Jonathan Owens
"The easiest yes," says the Olympic gymnast.
Simone Biles Announces Her Engagement to Jonathan Owens
"The easiest yes," says the Olympic gymnast.
Simone Biles and Jonathan Owens are engaged. The couple took to their respective social media accounts to announce the exciting news.
"THE EASIEST YES," Biles captioned a series of photos on Instagram. "I can't wait to spend forever and ever with you. You're everything I dreamed of and more! Let's get married, FIANCÉ."
In his own Instagram post, the NFL athlete wrote, "Woke up this morning with a fiancée. Appreciate my dawg, @don_julio314, for helping me set everything up, she really had no clue what was coming. @zofrost, you went crazy on this one, bro … Really made the night special."
The couple has been romantically linked since 2020, and they've been posting each other on social media ever since. In 2021, Biles and Owens were unable to celebrate their first anniversary together because she was away competing at the Olympics in Japan for Team USA. After Biles became injured, leading her to withdraw from several Tokyo Games events, the Houston Texans player still made sure to show support.
"Imma ride with you through whatever baby," he shared on Instagram at the time. "Your strength and courage is unmatched and you inspire me more and more every day, SB. You're always [going to] be my champ baby and don't you ever forget that. I love you so much and I can't wait till you come home and I get to see that beautiful smile again. You know I'm always here for you baby."
Check out Biles' engagement announcement below.
View this post on Instagram
Share this article