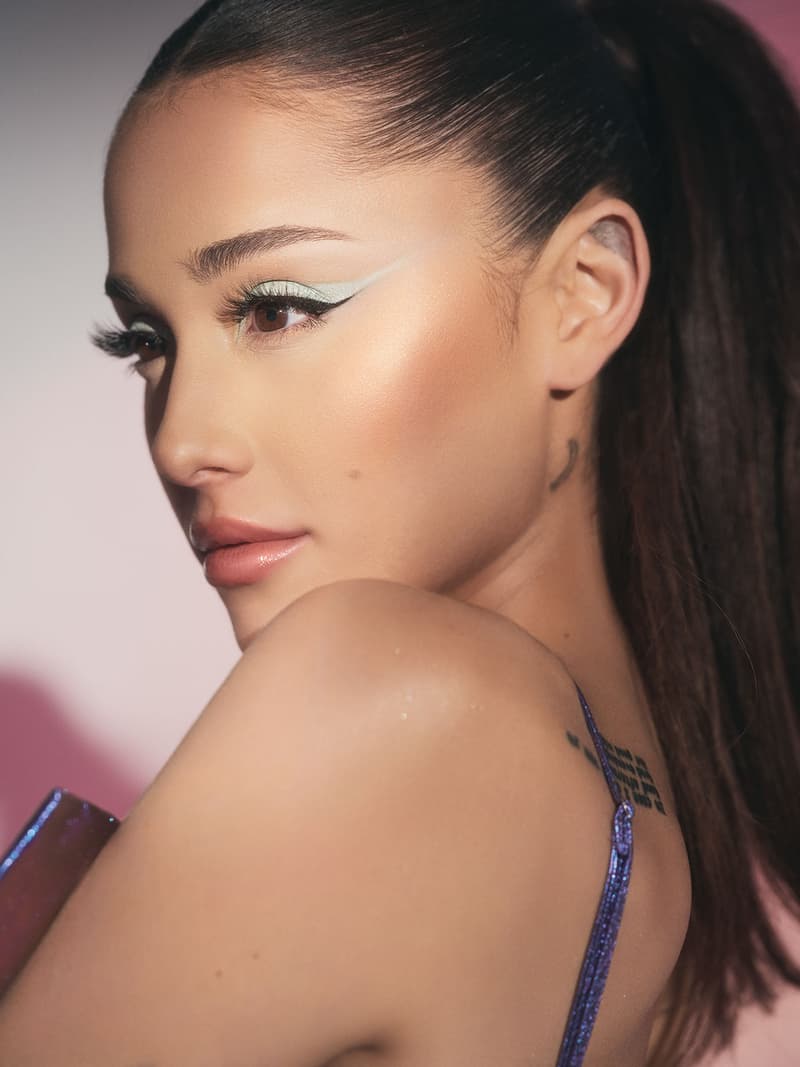 Here's a Full Look at Ariana Grande's Second r.e.m. beauty Drop
Titled "goodnight & go."
Ariana Grande is returning with the second drop for her label r.e.m. beauty.
For its inaugural launch in November 2021, the label released makeup products ranging from eyeshadow palettes to lipsticks tested and curated by Grande herself. The second "chapter" of r.e.m. beauty is named after the musician's track "goodnight n go," with offerings including eyeshadow palettes, blushes and more in a wide range of colors.
The eyeshadow palette is updated in three iterations — "smitten kitten," "gogo boots" and "groovy baby" — featuring a mix of shimmers and mattes that can be worn day and night. For a bold look, you can opt for the metallic gel eyeshadow, which are individual pots of creamy gel in rosy lavender "affirmation," shimmery pink "quality time," peachy "communication," icy mint "touch" and champagne gold "gifts." In addition to the colors, r.e.m. is debuting a clear gloss that can be applied atop eyeshadow for a "wet" look. Elsewhere, the dream lashes are updated in two new styles dubbed "provocateur" and "daydreamin."
For the cheeks and lips, the label has created a versatile balm stick that gives a healthy glow to the skin. On top of these makeup products, the brand introduces skincare-focused goods for the first time, including a botanical-powered cooling balm that helps soothe the undereye area. The lineup also features a face mist infused with lavender essential oils for a soft and hydrated complexion. "goodnight & go" is complete with a clear serum packed with peptides to promote lash and brow growth.
Peep the full lineup below with pricing details. chapter 02 "goodnight & go" launches on r.e.m. beauty's website on March 21.
eyeshadow palette in 3 shades ($24 USD)
metallic gel eyeshadow in 5 shades ($16 USD)
eyeshadow gloss ($16 USD)
dream lashes in 2 styles ($16 USD)
cheek & lip stick in 10 shades ($18 USD)
cooling blurring undereye balm ($22 USD)
calming face mist ($24 USD)
lash & brow boosting serum ($40 USD)
Image Credit

R.e.m. Beauty
Share this article