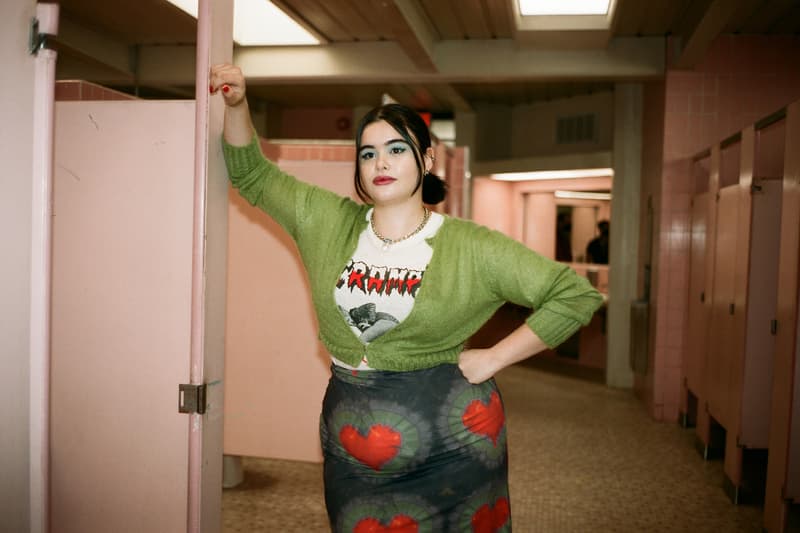 Film & TV
Barbie Ferreira Expands on Kat and Ethan's Relationship in 'Euphoria'
"I definitely expected [the split.]"
Barbie Ferreira Expands on Kat and Ethan's Relationship in 'Euphoria'
"I definitely expected [the split.]"
Barbie Ferreira recently unveiled she wasn't surprised that Kat (Ferreira) and Ethan (Austin Abrams) broke up in season two of Euphoria.
The actor expanded on her insight, claiming that Kat's main storyline for the season centered on her declining interest in Ethan and their relationship. "I definitely expected it," she said. "With Kat, season one, you get to see that she is a restless teenager — she doesn't know who she is," she continued.
The pair's relationship came to an end in Season 2 due to Kat's journey of figuring herself out. They first met in biology class during the previous season, where their romance blossomed. However, Kat was also embarking on a journey of self-exploration per a slew of online identities. These include a Tumblr-famous fan-fiction writer and an underage cam-girl. Ferreira shared: "She [really] went off the deep end when she started falling more into her internet alter ego. So I definitely knew that the Ethan-Kat relationship was gonna go downhill." The development subsequently manifested in Kat being unsatisfied with the romance, which turned out to be anti-climatic and too wholesome for her.
Ferreira also mentioned that she wanted to see more of Kat's "internal fantasy life" unfold in season three of the show. "I hope to see her relationship with herself, the internet, [and] with her friends." Expressing her excitement, the star stated: "I hope to see everything beautifully devolve as it always does on Euphoria. I'm excited to read it. I don't think it's written yet, so I'll be waiting."
Details regarding the third season have yet to be released, but Ferreira's schedule is currently packed as she begins her filming journey in Jordan Peele's film Nope. Stay tuned for more details on the upcoming season.
Share this article