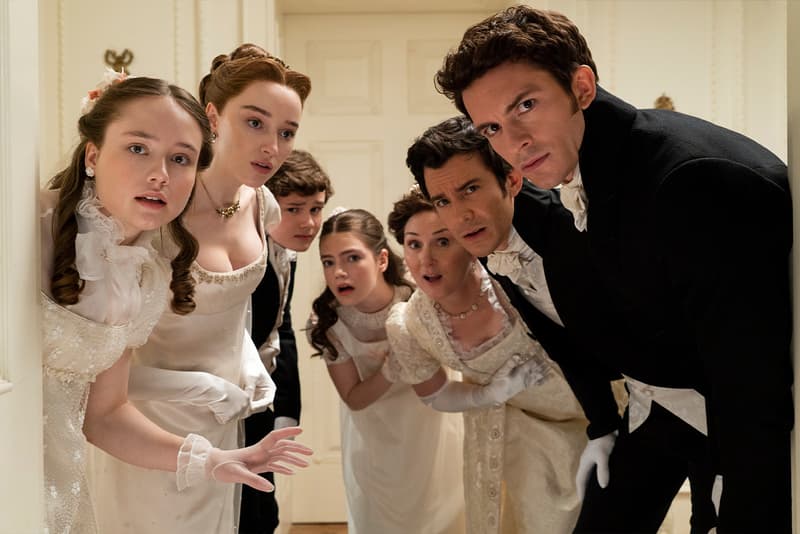 'Bridgerton' Fans Think Season 2 Should've Been Hornier
And they're not wrong.
Netflix's hit show Bridgerton won fans over with a steamy Season 1 that had everything from courting to drool-worthy sex scenes. When fans heard that the Duke of Hastings (Regé-Jean Page) wasn't returning, they questioned the quality of Season 2, and their suspicions were seemingly confirmed.
The sex scenes of Season 1, shot from a female gaze, gave the show a one-up on other sex scenes Netflix offers as they provided female viewers with a perspective they rarely got to indulge in. Fans embraced narratives centered on sexual pleasure from Duke and Daphne (Phoebe Dynevor) learning how they like to pleasure each other, to juicy gossip being shared around town.
Because the current season follows the sequence of the Viscount unlearning his toxic ways and embracing his idea of love, he scales back on sex and focuses on who the next matriarch of his family will be. Unfortunately, that means minimal sex for both him and viewers, which fans are not here for.
Claire Fallon, a Bridgerton fan, wrote a think piece titled  "Bridgerton should be hornier" where she went into great detail about why this season fell flat. "Watching the first season, the sex, [both] cinematically and the way it is written, [felt] as though it was created for the female gaze," Fallon shared. "There are very few moments in contemporary cinema that cater to the pleasure of someone other than a cis man."
This season, however, is like an edging scene that forces you to wait patiently for those high-quality sex scenes — but only gives you one, towards the end. "Eight episodes is a very long time to focus on the sexual tension of two people who rarely interact except through breathing heavily and staring at each other … I think one of the joys of a smutty romance novel or TV show is that it is unafraid and unembarrassed to explore how sex can be part of learning each other, growing closer, and falling in love. It's idealized and cheesy, but there's also something true and beautiful about it."
Share this article