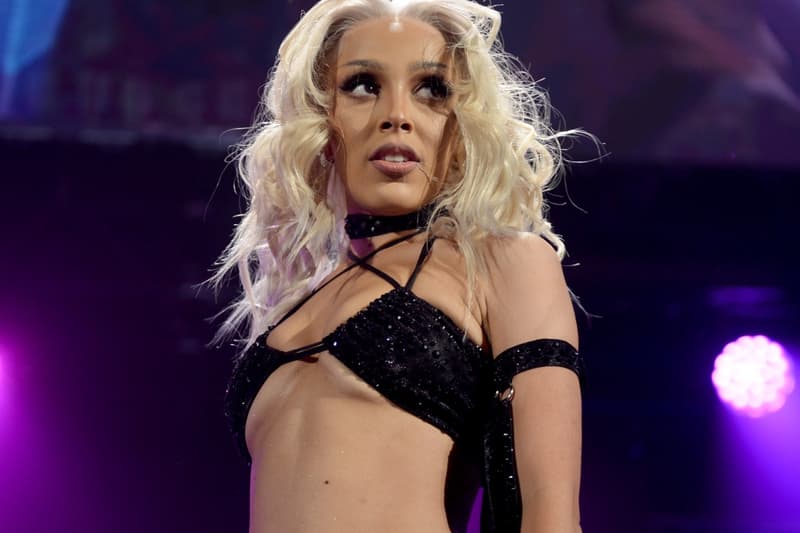 Music
Doja Cat Announces She's Quitting Music Following Backlash From Fans
"This s–t ain't for me so I'm out," she says.
Doja Cat Announces She's Quitting Music Following Backlash From Fans
"This s–t ain't for me so I'm out," she says.
Doja Cat announced she's quitting music after facing backlash on social media from Paraguayan fans.
The singer's outburst happened after fans called her out for not posting about her time in Paraguay as well as not expressing concern after a storm hit, leading to the cancelation of the Asunciónico music festival, which Doja was supposed to perform at.
Fans filled her Twitter mentions with negative comments, many of which Doja addressed. In one of them, someone referred to the musician as "public enemy #1," to which she responded, "I'm not sorry." In other Twitter responses, she wrote, "I moved on, I'm just gonna let everybody be mad" and "I'm not taking pictures again with anybody else after this tour."
She continued in a separate tweet, "It's gone and I don't give a f–k anymore I f–king quit. I can't wait to f–king disappear and I don't need you to believe in me anymore. Everything is dead to me, music is dead, and I'm a f–king fool for ever thinking I was made for this this is a f–king nightmare, unfollow me."
In her last tweet so far, she wrote, "This s–t ain't for me so I'm out. Y'all take care."
This isn't the fist time Doja has expressed the downsides of her job. During an Instagram Live in November 2021, she got candid about not enjoying her music career. "I just mean, make music like, willy nilly, have fun and just jam and make some s–t, I haven't done that in maybe five years it feels like," she said at the time. "I'm doing all this s–t that I don't f–kin' wanna do. I don't want to take f–kin' pictures. Like, yes, planning a photoshoot is very fun. Capturing a concept, capturing a visual idea, like something like that … I love fashion. I really do."
Check out Doja's tweets below.
oh boy if you only knew

— i quit (@DojaCat) March 24, 2022
I'm not sorry

— i quit (@DojaCat) March 24, 2022
i moved on i'm just gonna let everybody be mad

— i quit (@DojaCat) March 25, 2022
i'm not taking pictures again with anybody else after this tour

— i quit (@DojaCat) March 25, 2022
it's gone and i don't give a fuck anymore i fuckin quit i can't wait to fucking disappear and i don't need you to believe in me anymore. Everything is dead to me, music is dead, and i'm a fucking fool for ever thinking i was made for this this is a fucking nightmare unfollow me

— i quit (@DojaCat) March 25, 2022
This shit ain't for me so I'm out. Y'all take care.

— i quit (@DojaCat) March 25, 2022
Share this article