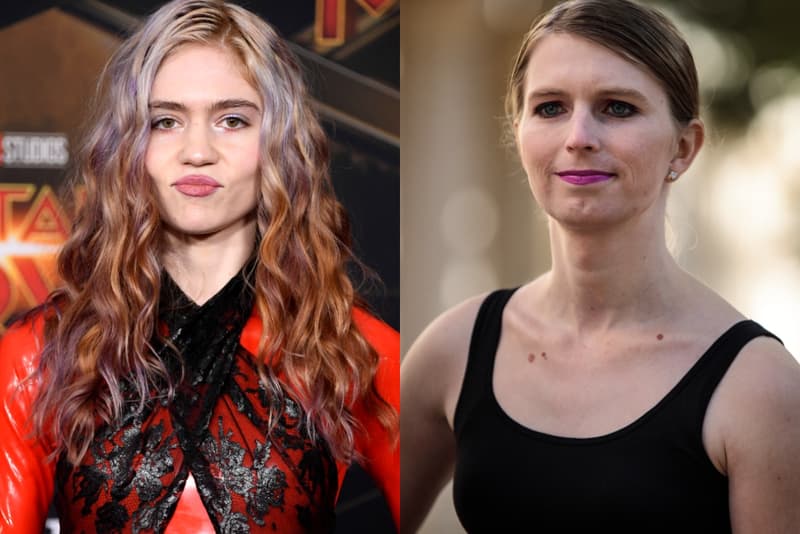 Entertainment
Grimes Is Dating Chelsea Manning After Second Elon Musk Breakup
The Canadian singer recently welcomed a second child.
Grimes Is Dating Chelsea Manning After Second Elon Musk Breakup
The Canadian singer recently welcomed a second child.
Grimes has reportedly moved on from Elon Musk to military whistleblower Chelsea Manning.
"They're getting serious. They U-Hauled it," a source told Page Six regarding their fast-paced relationship. "They've been living together in Austin."
One day before their sudden relationship came to light, in a new interview with Vanity Fair, Grimes revealed she and Musk had secretly welcomed a second child in December 2021. Additionally, she disclosed that the two were back together after they had "semi-separated" in September 2021.
"There's no real word for it," Grimes explained. "I would probably refer to him as my boyfriend, but we're very fluid. We live in separate houses. We're best friends. We see each other all the time … We just have our own thing going on, and I don't expect other people to understand it."
However, after the interview was published online, she revealed they split for the second time. "Me and E have broken up again since the writing of this article haha, but he's my best friend and the love of my life, and my life and art are forever dedicated to The Mission now, I think Devin wrote that part of the story [really] well," she tweeted. "Sique — peace out."
See Grimes' tweet below.
Me and E have broken up *again* since the writing of this article haha, but he's my best friend and the love of my life, and my life and art are forever dedicated to The Mission now, I think Devin wrote that part of the story rly well. Sique – peace out

— ?????? (⌛️,⏳) ᚷᚱᛁᛗᛖᛋ (@Grimezsz) March 10, 2022
Share this article