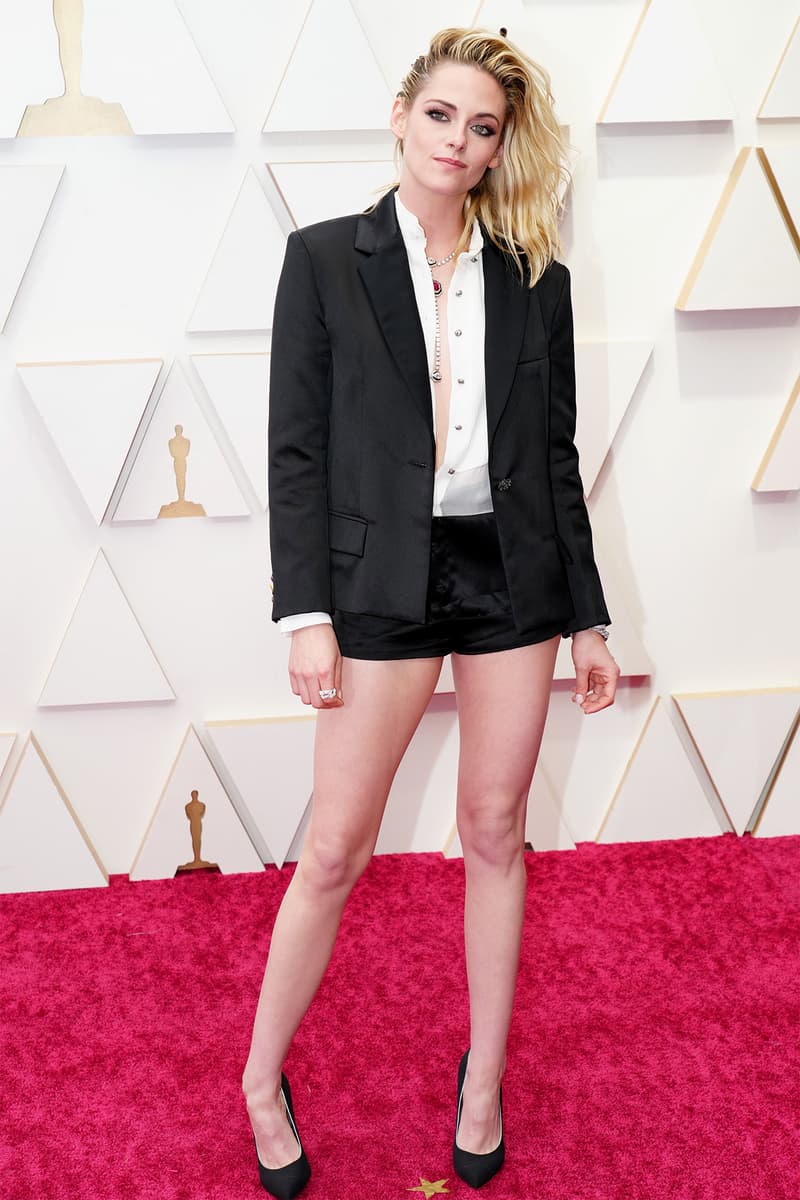 1 of 2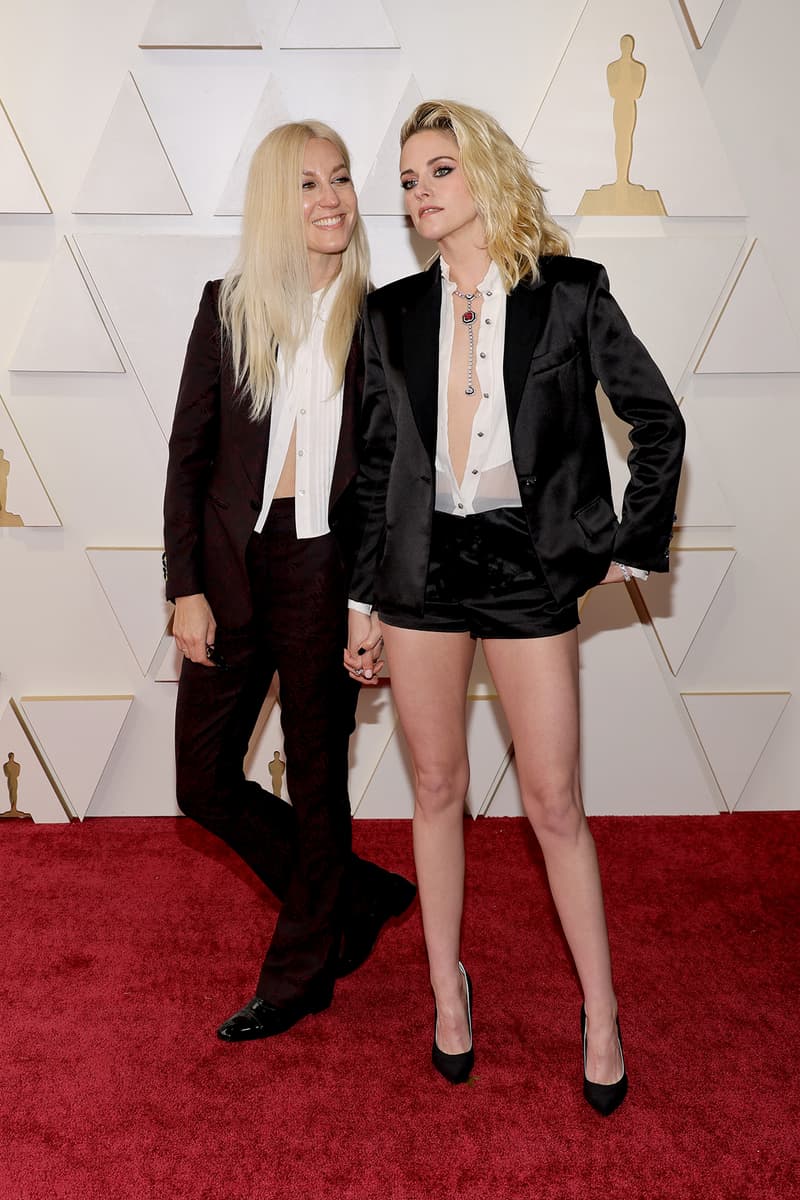 2 of 2
Kristen Stewart and Fiancée Take a Red Carpet Risk
Serving rockstar sex appeal.
Twilight actor Kristen Stewart and her TV-writer fiancée Dylan Meyer arrived at the 94th Academy Awards in coordinated looks that countered the red carpet's usual.
Stewart, nominated for the Best Actress Award for her role in Spencer, wore a custom Chanel suit — with matching shorts. She gave the classic suit her own edge with a button all-the-way down shirt — serving rockstar sex appeal. She enhanced the risqué look with an overload of diamond jewelry, including a long diamond necklace.
Stewart's fiancée, Dylan Meyer, complemented her custom styling with a more conservative pantsuit and a white collared shirt. Her suit donned intricate designs and unlike Stewart, who kept her collared shirt unbuttoned until the bottom, Meyer only buttoned one single button at the top.
The two lovebirds have recently been seen together more openly after keeping their relationship under wraps. They are currently working on a series together, that Meyer is writing and Stewart will act in. Stewart told Vanity Fair that she was worried about how working together would affect their relationship but the collaboration turned out to strengthen it. "I love being engaged," she told the publication, "It's different … I just feel so happy and lucky."
Share this article