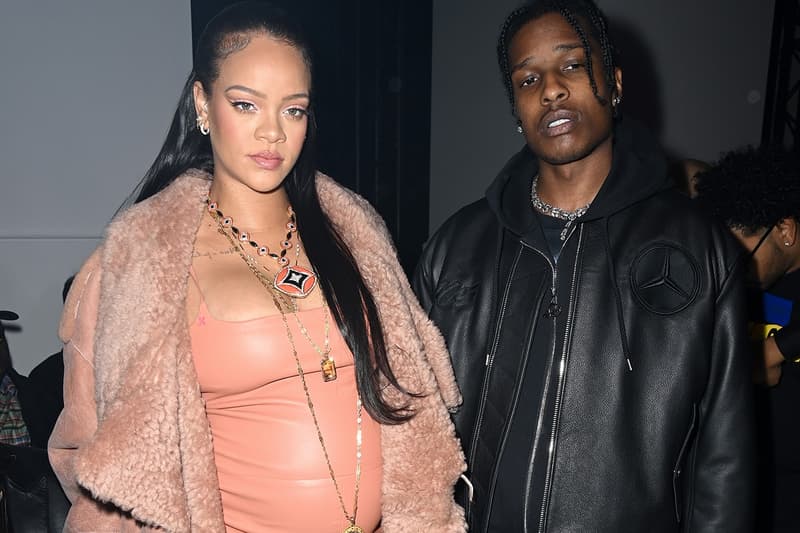 Entertainment
Rihanna Is Normalizing Non-Traditional Families
Alongside Kylie Jenner and Grimes, today's influential women show that you don't need to be married to have it all.
Rihanna Is Normalizing Non-Traditional Families
Alongside Kylie Jenner and Grimes, today's influential women show that you don't need to be married to have it all.
Lately, it seems like everyone has baby fever as Rihanna is easily becoming the most fashionable mom-to-be, with her and A$AP Rocky expecting a child. Kylie Jenner recently gave birth to her second, while her older sister Kourtney Kardashian is trying to add a little one to her family of three. Not to mention, Grimes and Tesla billionaire Elon Musk shocked us when they revealed the birth of their second daughter.
While the eldest Kardashian is engaged to Travis Barker, Rihanna, Grimes and Jenner are all unwed, reflecting an increasing shift in our society's expectations that mandate women be married in order to raise children. According to experts, this recent celebrity phenomenon has wider implications. As non-traditional family structures become more visible, this could be a good thing.
Traditionally speaking, having a child before marriage is seen as shameful or taboo, demonstrated by the very existence of the word "bastard" and shows like Teen Mom. Our society's puritanical and sexist standards have long held women in contempt for having children before marriage, prompting many to immediately rush to plan their wedding the moment news of an unplanned pregnancy arrives — not out of love, but a deep-seated and misplaced desire to purify the situation or make it proper. It is entirely possible for a woman to want to be a mother, as bringing life into the world is beautiful, and still have no desire to be a wife. However, our culture views this lifestyle choice as irrational, despite the age-old existence of blended and non-nuclear families. No one bats an eye at a 50-year-old bachelor, but the idea that a woman wants to opt out of walking down the aisle or having kids still seems foreign in 2022.
Marriage and raising children are two separate actions and commitments. They can co-exist, but they can also work independently. While some mothers are not necessarily single or married by choice, Rihanna and other celebrities' pregnancies may help lessen the stigma unwed mothers face. Given the Fenty Beauty founder's net worth, she can afford to raise her child on her own, but many cannot do so without the help of an additional income. This begs the question: Are women raising children in marriage out of economic necessity or true love? If equal pay existed, we might find more women choosing to raise children without waiting for a partner. Additionally, proper child care as well as accessible contraception would lessen the stigma single mothers face, as the blame entirely lies with the absent parent rather than the child-bearing parent.
No one should feel shame for being a single parent, nor should we be coercing people into tying the knot before having kids simply for the sake of tradition. Rihanna's pregnancy as a non-married person will hopefully send a message to society that women do not need to follow a certain rule book in order to have it all. Families are, after all, what you make them.
Share this article