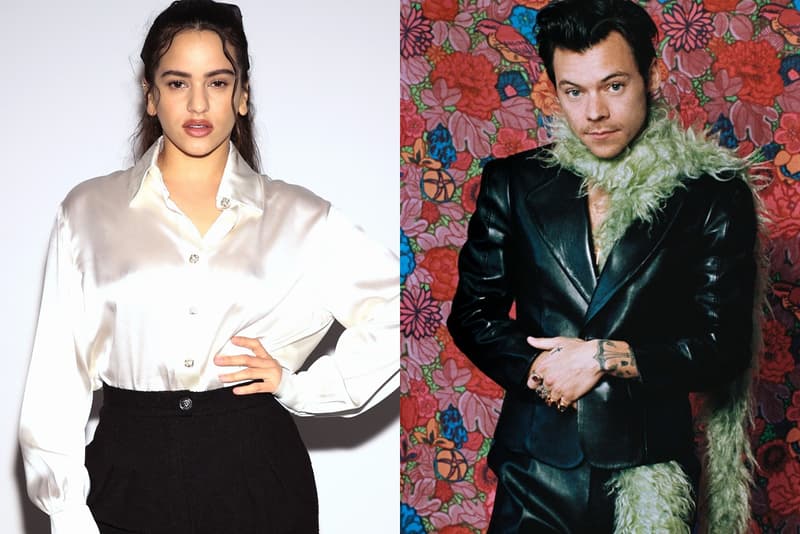 Entertainment
Rosalía Shares a Hilarious Text Message Exchange That "Confused" Harry Styles
It involves him texting her old phone number.
Rosalía Shares a Hilarious Text Message Exchange That "Confused" Harry Styles
It involves him texting her old phone number.
Rosalía is so focused on her music career, she often changes her phone number as a way to lessen distractions. One of her good friends Harry Styles wasn't aware of this, so he texted her old phone number, and the way everything went down makes for a hilarious story.
During a recent appearance on The Tonight Show Starring Jimmy Fallon, Rosalía showed the talk show host a screenshot Styles sent her via Instagram DMs of his text message exchange with someone who now possesses her old phone number.
The "Watermelon Sugar" singer reached out to who he believed was Rosalía to tell her he loved her song "Dolerme." Keep in mind, the person on the other end was just randomly replying to an unknown number.
As seen in the screenshot Rosalía shared, Styles wrote, "This is so beautiful," while attaching a photo of the track. The person replied, "I know my darling," to which Styles responded, "Love it." Then, the mystery person replied, "Love you." Styles wrote back, "Love you tooooooo." The stranger then wrote, "Haha Sorry. You're wrong. I don't know who you are." The British musician replied, "I'm confused," to which the stranger responded, "This number [belonged] to someone before. But now it's my number. So don't bother me anymore. Good night. Thanks."
Then, Styles messaged Rosalía on Instagram, and the rest is history. Watch the Spanish artist tell the story in the video below.
Share this article