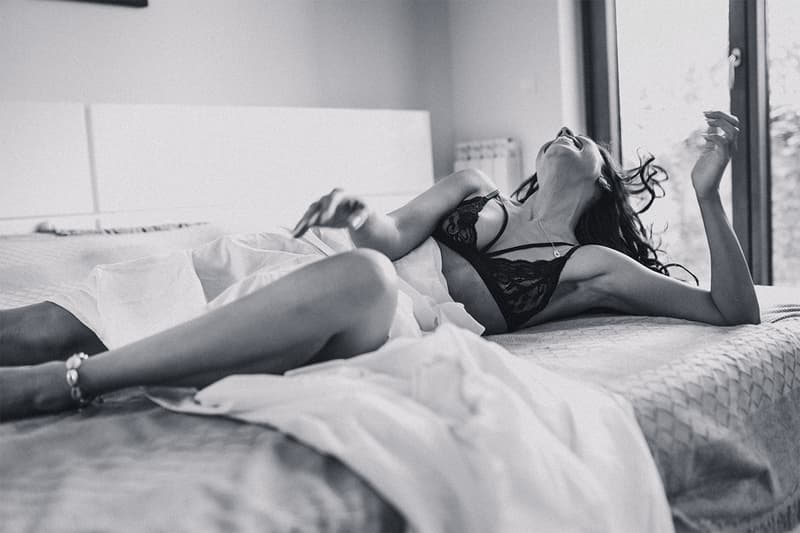 Sex & Dating
4 TikTok Sex Trends That Are Worth the Hype, According to a Sex Coach
From sex pillows to tantra, these methods may elevate your pleasure.
4 TikTok Sex Trends That Are Worth the Hype, According to a Sex Coach
From sex pillows to tantra, these methods may elevate your pleasure.
It seems like every few weeks, TikTok goes wild over a new sex hack. While the app has been criticized for spreading misinformation about sex education, which makes it tricky to know what to trust, Dr. Janet Brito, sex coach and supervisor at Lovehoney, is here to help. The expert has dissected a few sex trends on the platform, and whether they'd actually help you have great sex and even better orgasms.
Read on for what Dr. Brito has to say.
1. "Egg yolk" pleasure technique
This technique was suggested for masturbating, but Dr. Brito says that it can teach you how to please other people with vulvas as well. When touching the clitoris, approach it as gently as you would approach cracking an egg. Pleasure is subjective, especially with something as sensitive as a clitoris, so make sure to keep communication open.
2. Pushing down on your partner's lower stomach to access the G-spot externally
Dr. Brito says that this hack is only effective for some — but when it does work, it's amazing. "The most important thing is to experiment, as some folks may experience more sensation around other areas of the pelvis," she shares. But be careful because although it has made sex "1,000 times more intense" for some, others have had embarrassing moments where the act makes them fart or feel gassy during sex.
3. Placing a sex pillow underneath your butt
Sex pillows caused quite the frenzy last year and in 2022, they're still holding their weight in the sex trend conversation. Sex pillows provide a "firm, more stable" base that allows for deeper penetration and can help avoid pain for those who experience that sensation during penetration. Another benefit of sex pillows is that they can allow you to watch yourself be penetrated in missionary, which adds the perfect visual aid, enhancing the orgasm.
4. Tantric Sex
This ancient practice has been making headlines for years and according to Dr. Brito, it's worth the hype. Tantric sex is all about enjoying the sensation, instead of focusing on orgasming. Dr. Brito goes on to share that this practice is actually great for exploring your body without judgment or expectation.
Share this article