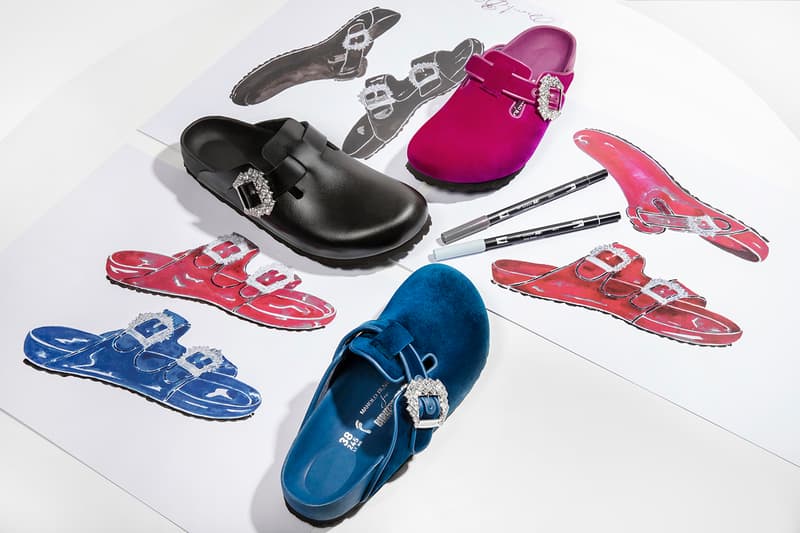 1 of 5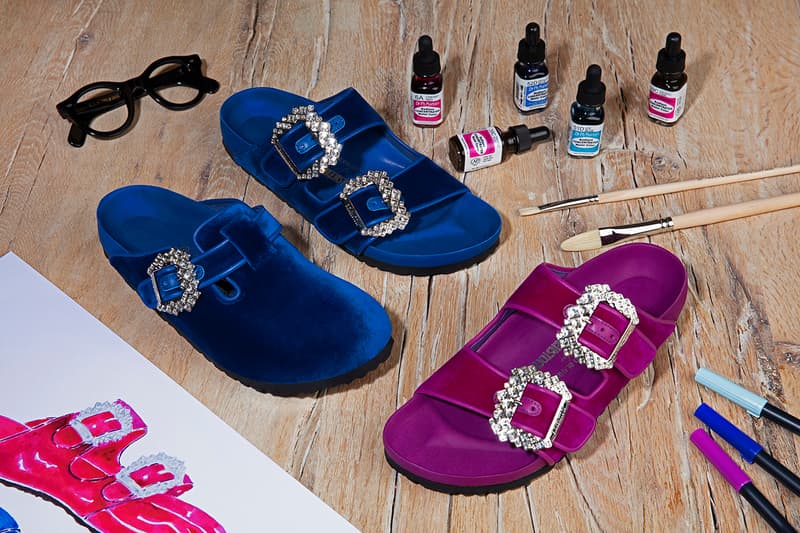 2 of 5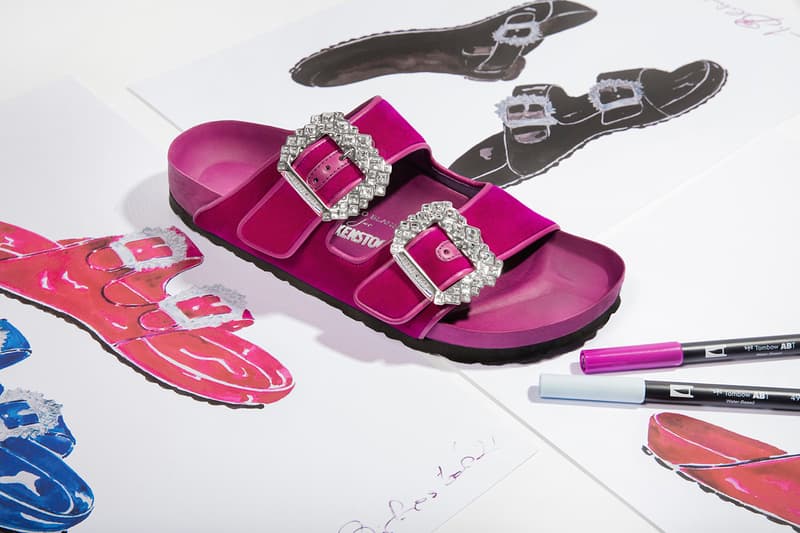 3 of 5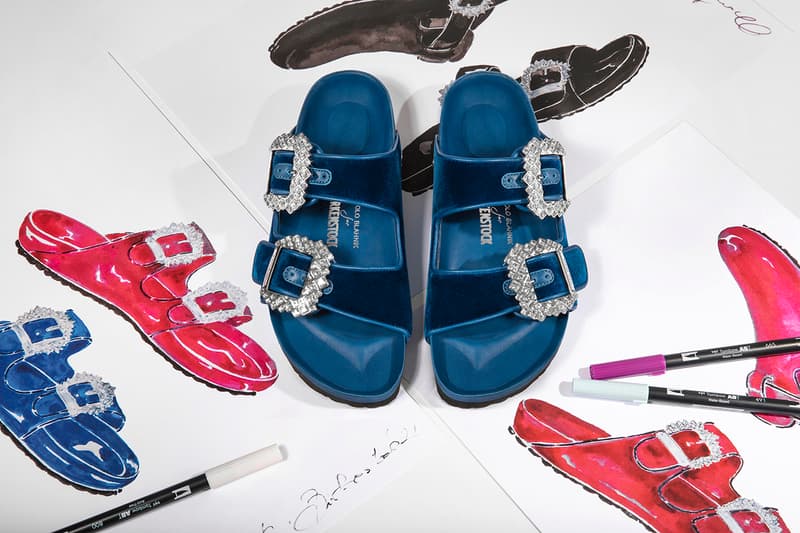 4 of 5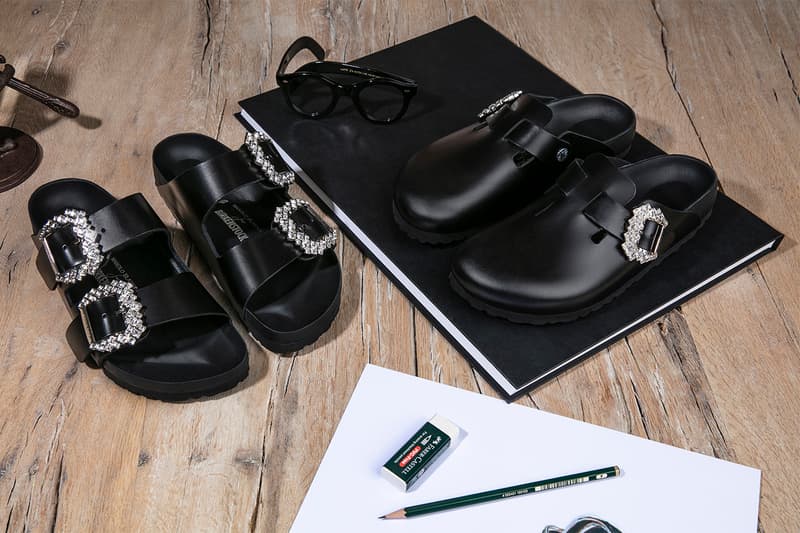 5 of 5
Fashion
Birkenstock and Manolo Blahnik Unveil Jewel-Toned Clogs and Sandals
The iconic footwear brand collaborates with the American classic to bring something new.
Birkenstock and Manolo Blahnik Unveil Jewel-Toned Clogs and Sandals
The iconic footwear brand collaborates with the American classic to bring something new.
The epitome of elegance and high class, Mr. Manolo Blahnik himself can often be found wearing Birkenstocks when not in his own designs, so the latest partnership between the Spanish luxury shoe designer and Birkenstock should come as no surprise to those in the know.
"Birkenstocks have been in my wardrobe since the very beginning. I have loved and worn mine for many years. I am thrilled that we have been able to collaborate, fusing the Manolo Blahnik aesthetic with the everyday comfort of Birkenstocks is simply wonderful," says Manolo Blahnik in an exclusive press release. Inspired by Blahnik and his niece, Manolo CEO Kristina Blahnik's appearance in the California-based brand's Spring/Summer 2020 campaign, the somewhat unexpected yet fitting partnership presents rich jewel-toned Birkenstock sandals and clogs.
"We are delighted to collaborate with Manolo Blahnik, whose unrivaled craftsmanship has long set the bar for shoemaking. This is a unique collection, fusing our trademark designs with the flair of Manolo Blahnik, to create pieces that embrace a bold and directional aesthetic that takes both to a new level," states Birkenstock CEO Oliver Reichert. Covered in luscious velvet, the Arizona sandals arrive in fuchsia and blue, as well as a supple black leather adorned with opulent crystal buckles, marrying Manolo's quintessential luxury with Birkenstock's reliable silhouettes. The Boston clogs carry the same shades in a close-toed shape, ​​including French piping in color-matching smooth leather.
Take a look at Manolo Blahnik for Birkenstock in the gallery above. The collaboration is available to shop March 24 on Manolo Blahnick's online store and Birkenstock 1774's website.
Share this article