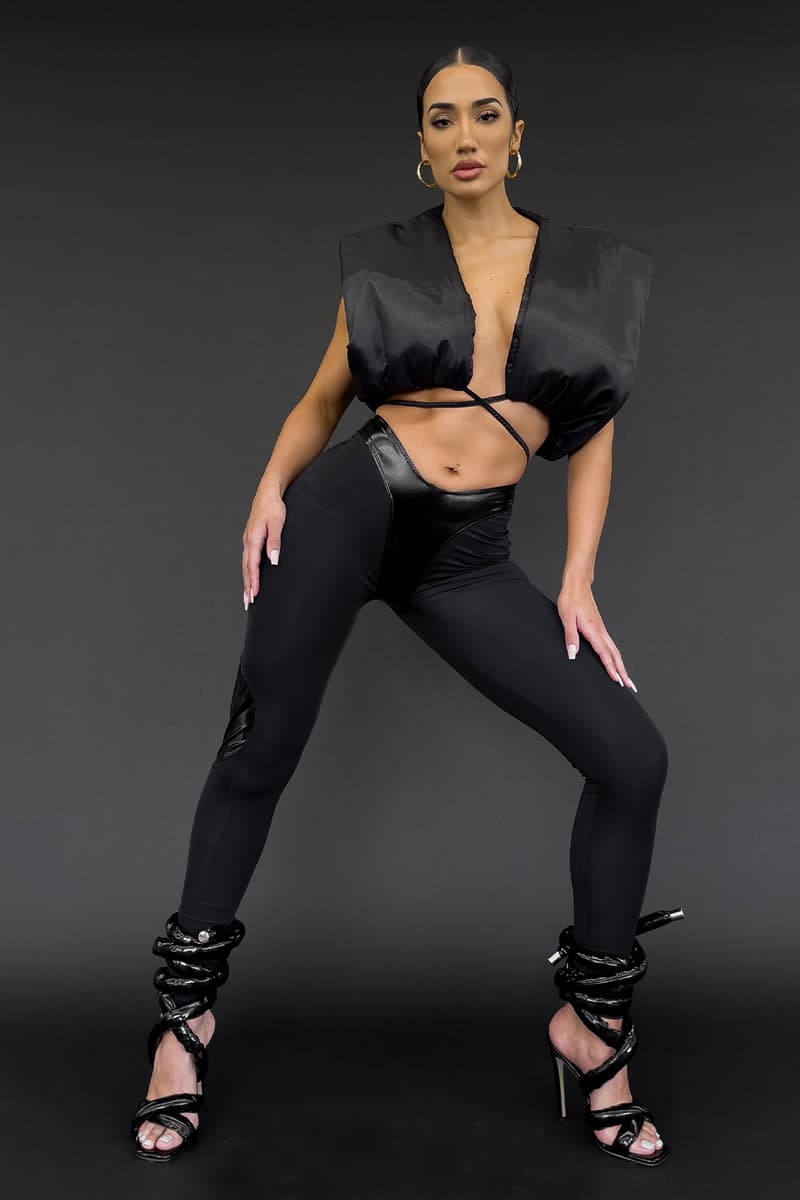 1 of 2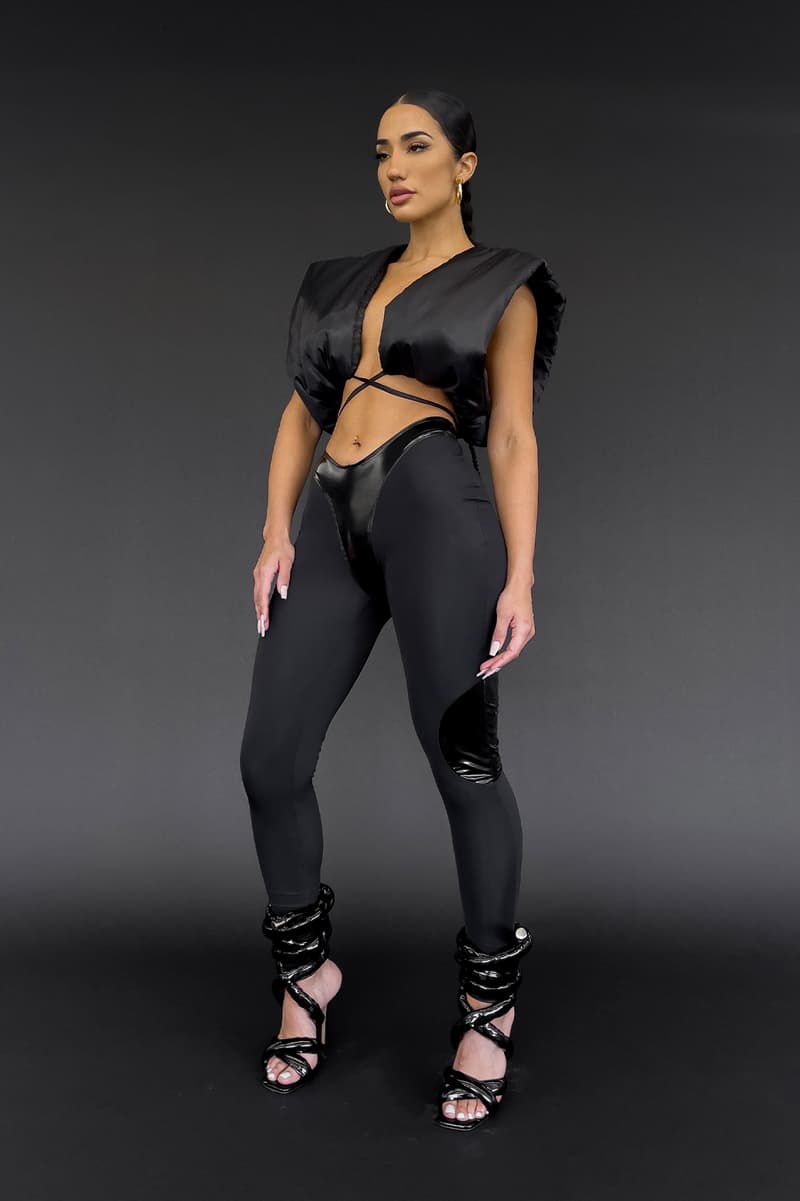 2 of 2
Fashion
TLZ L'FEMME Is Mastering Sex Appeal With Its Patent Thong Leggings
Designer Aazhia Rhy reworks the athleisure staple.
TLZ L'FEMME Is Mastering Sex Appeal With Its Patent Thong Leggings
Designer Aazhia Rhy reworks the athleisure staple.
TLZ L'FEMME, the brand behind the creatively named Fallopian Tube Heels, has recently released its new Two Tone Leggings. The design puts an elevated twist on the usually not-so-chic clothing item with a patent thong detail. The brand's creator Aazhia Rhy has clearly found her niche in reworking iconic designs and making them seductive, and we're not the only ones who agree. TLZ L'Femme has been spotted on your favorite celebrities from Beyoncé to recently, Normani.
In an interview with Popsugar, Rhy shared that her penchant for reworking designs was born after her sister, Janaé Rice, put her on to the concept. Years later, she's launched the Two Tone Leggings, a sexy cross between '80s workout gear and Mugler's thong-inspired Spiral Jeans. These leggings are certainly not meant for your dressing-down days, they're a moment.
Rhy enjoys experimenting with sexy silhouettes and model selection. People often talk of the allure that '90s models served, and Rhy not only exudes that power, but her models do too. The brand has acquired its own fan base for this very quality, with fans commenting on Instagram, "In love [with] the energy in every collection."
In true innovative fashion, TLZ L'FEMME pairs its Two Tone Leggings with its Black Tie Front Vest Puffer and of course, the Fallopian Tube Heels. The item comes in colors "Black" and a "Lilac/Pink," perfect for spring.
Get a taste of TLZ L'FEMME below.
View this post on Instagram
Share this article