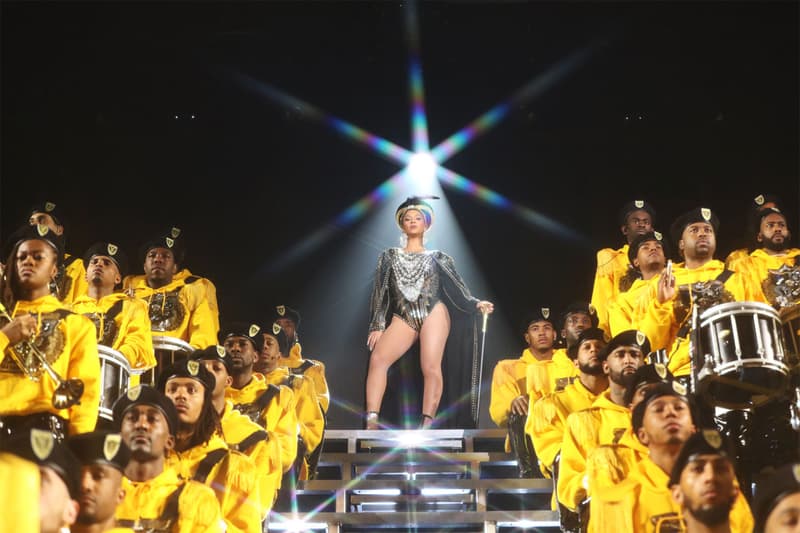 Film & TV
12 Inspiring Movies to Watch This Women's History Month
Empowering titles such as Beyoncé's 'Homecoming,' 'I Am Greta,' 'Booksmart' and more.
12 Inspiring Movies to Watch This Women's History Month
Empowering titles such as Beyoncé's 'Homecoming,' 'I Am Greta,' 'Booksmart' and more.
Women's History Month, observed every year in March, is a time to highlight the contributions of many women to history, culture and society. To celebrate this time, we've rounded up a list of movies telling inspiring and empowering stories.
Our top picks include biopics covering iconic women such as artist Frida Kahlo and surfer Bethany Hamilton. We're also highlighting titles like Hidden Figures, a story of three African-American women at NASA, and I Am Greta, spotlighting environmental Greta Thunberg's career. For a fun movie night, we also recommend Eighth Grade, which follows an awkward middle schooler navigating her teenage years; Booksmart, a film that features two besties partying away on their last night of high school; and Homecoming, which gives Beyoncé's fans an intimate look at her Coachella performance in 2018.
Continue scrolling for our list of inspiring and empowering films that you can watch to celebrate Women's History Month.
Frida (2002)
Starring Salma Hayek, Frida is a biopic of the iconic surrealist artist Frida Kahlo. The movie, set in Mexico City, tells the story of the late creative, from her sexuality and relationships to her forward-thinking artistic attitude.
Soul Surfer (2011)
Soul Surfer is based on the true story of surf champion Bethany Hamilton, who navigates life as a surfer after losing her left arm to a shark attack. The inspiring athlete ends up back in the water and learns how to surf with one arm.
Hidden Figures (2016)
This biographical drama film follows a group of African-American women at NASA. Taraji P. Henson plays Katherine Johnson, Octavia Spencers plays Dorothy Vaughan and Janelle Monáe plays Mary Jackson in the movie. Together, these three women play a critical role in launching astronaut John Gleen into orbit.
Queen of Katwe (2016)
Starring Lupita Nyong'o and David Oyelowo, Queen of Katwe is about a girl named Phiona Mutesi, who lives in the Katwe region of Kampala, the capital of Uganda. She picks up chess and later becomes a Woman Candidate Master after winning at the World Chess Olympiad.
To the Bone (2017)
In To the Bone, Lily Collins depicts the role of Ellen, a 20-year-old college dropout who is struggling with anorexia. To battle her eating disorder, she enters an inpatient program where she confronts her addiction and slowly works towards recovery.
Lady Bird (2017)
Written and directed by Greta Gerwig, Lady Bird is a coming-of-age film set in Sacramento, California. Saoirse Ronan plays the role of Christine MacPherson, a high school senior who longs to attend a prestigious college on the East Coast. She faces obstacles with her relationship with her mom, a nurse struggling to provide for the family after her husband loses his job.
Eighth Grade (2018)
Eighth Grade will most likely remind you of your awkward teenage years. The film tells the story of Kayla Day, a 13-year-old struggling with anxiety as she finishes off the final week of eighth grade. She experiences events such as panic attacks at parties and lying about having nude photos to gain interest from her crush, Aiden.
Booksmart (2019)
Olivia Wilde's feature film debut Booksmart is about two high school besties Amy and Molly, who are overachievers in school. The night before their graduation, they decide to cram four years of partying into one night, which results in a crazy adventure.
Little Women (2019)
A classic title that returned as a new film by Greta Gerwig, Little Women follows the lives of the March sisters, Jo, Meg, Amy and Beth, in the 19th century. Jo is a writer in New York, while Amy studies painting in Paris. The four sisters are reunited in their home Concord, Massachusetts as Beth develops an illness.
Homecoming: A Film By Beyoncé (2019)
Beyoncé gives her fans an intimate, behind-the-scenes look at her performance at the 2018 Coachella Festival. Written, executive produced and directed by the singer herself, the movie gained much buzz upon its release and later won Best Music Film at the Grammys.
Ma Rainey's Black Bottom (2020)
Ma Rainey's Black Bottom is based on the 1982 play of the same title by August Wilson. The drama film, which stars Viola Davis and Chadwick Boseman, is about the blues singer  Gertrude "Ma" Rainey and a recording session on a hot summer's day in Chicago.
I Am Greta (2020)
Greta Thunberg, one of the world's leading environmental activists, is spotlighted in the film I Am Greta. The movie tells the story of the Swedish 19-year-old who goes from being a student to attending the UN Climate Action Summit in New York.
---
Share this article