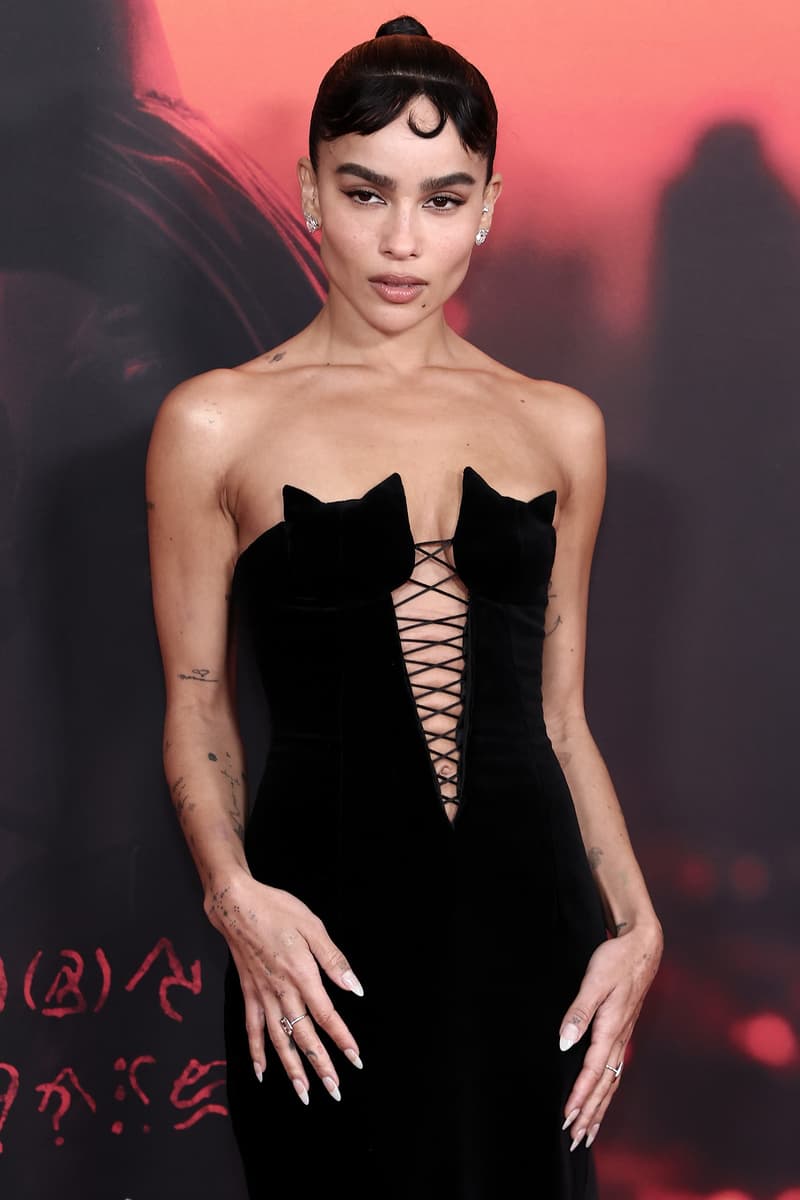 1 of 2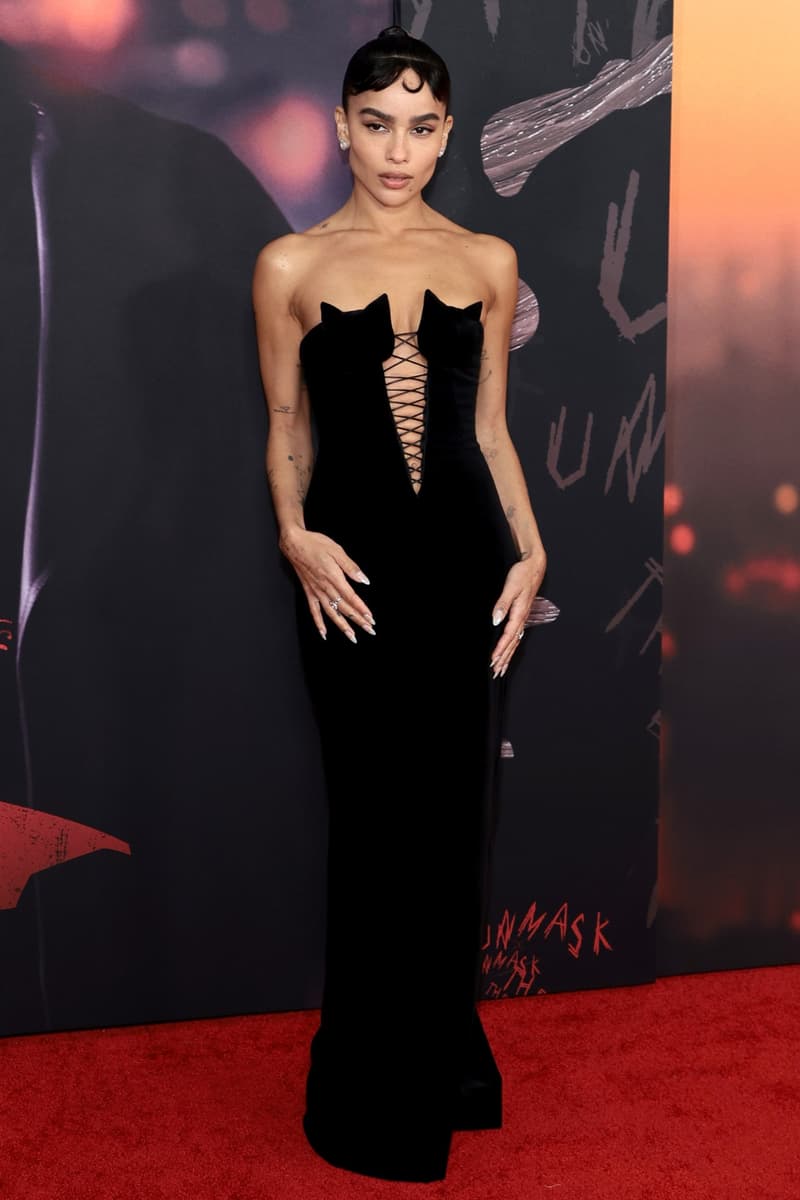 2 of 2
Fashion
Zoë Kravitz Stuns in a Cat-Themed Corset Gown at the NYC Premiere of 'The Batman'
The custom Oscar de la Renta dress features kitty titties.
Zoë Kravitz Stuns in a Cat-Themed Corset Gown at the NYC Premiere of 'The Batman'
The custom Oscar de la Renta dress features kitty titties.
Once again, Zoë Kravitz channels her inner Catwoman, but this time at the New York City premiere of The Batman. The actor wore a custom black velvet laced corset column Oscar de la Renta dress, which featured silhouettes of cats on the bust.
To support her, her reported boyfriend, Channing Tatum, and her stepfather, Jason Momoa, flew out for the film premiere. "CHEEEEHUUUUUUUU. SO EXCITED. @channingtatum and I are on our way to see our ZOZO," Momoa captioned an Instagram post posing alongside Tatum. "Finally @thebatman premiere. I'm so beyond proud of you, @zoeisabellakravitz. All my aloha to @adamweitsman and @daveophilly for making this happen at the last minute. Mahalo @wbpictures for the invite."
While Tatum wasn't photographed on the red carpet, Kravitz's half-siblings, Lola and Nakoa-Wolf, did make an appearance with their dad. Momoa and Kravitz's mom, Lisa Bonet, recently announced their breakup, but they still seem to be on good terms. "We're just so proud," the Aquaman star told Entertainment Tonight. "Lisa couldn't be here so we're representing, me and the babies. We're very excited to just be here … It's still family, you know?"
Check out Kravitz's cat-themed Oscar de la Renta gown above.
Share this article