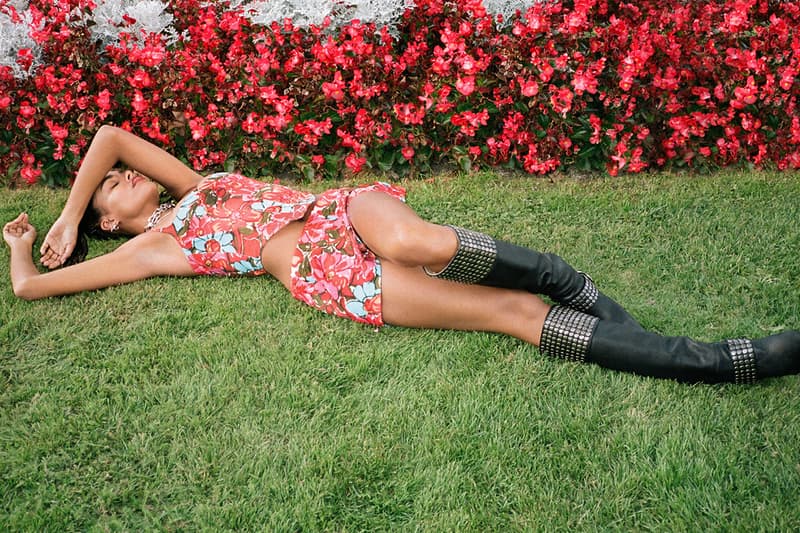 Fashion
Your Guide to Coachella Fashion, From Y2K To 'Euphoria'-Inspired
Get ready for the festival in corsets, micro-minis and other style trends.
Your Guide to Coachella Fashion, From Y2K To 'Euphoria'-Inspired
Get ready for the festival in corsets, micro-minis and other style trends.
With the 2022 Coachella kicking off April 15, many of us are packing our bags and heading to Palm Springs. Due to the pandemic, fans of the three-day desert concert have had to wait nearly two years for its return. Now that the festival is here, we're dusting off our best outfits.
Gone are the days of floral headpieces and denim shorts — it's time to put on our Maddy Perez-inspired eyeliner and micro-minis for those iconic ferris wheel Instagram posts, or embrace the Y2K bimbocore trend with matching bubblegum pink sets. If you still don't know what to wear or want to get in on the fun at home, keep reading for a shopping guide to Coachella fashion. Don't worry — with Lollapalooza Chicago and Rolling Loud Miami on the horizon for July, you can always come back to this for inspiration for any music festival.
Miaou is the It-girl brand. And since it's been featured on Euphoria, it's only natural the Instagram-favorite brand made the cut. The Venus corset is sure to be a showstopper with its fitted and cleavage-baring silhouette. Take a cue from the California scenery and opt for the "Parisian Flower Rouge" print for a spring-ready outfit.
Emma Mulholland's On Holiday Vacation Pants have their own "out of office" signature. Ready for the disco, the cream and white checkered pants are the perfect bold choice for lovers of neutrals.
If you're hoping for Harry Styles to notice you this weekend, With Jéan's Harlow Dress will certainly do the trick. With its low neckline and ribbon-tie detailing, this dress was made for basking in the California sunset.
Shimmy the night away in Ganni's Striped Crop Top. The exciting bustier bears a subversive silhouette with a dazzling beaded fringe at the hem. Get ready to shake it.
Who said simple couldn't be sexy? The Range Alloy Rib Cinched Midi dress is perfect for jamming along to live music in the desert. Pair this figure-flattering ensemble with cowboy boots and you're in for a good night.
Get ready for good times in this psychedelic pastel romper by House of Sunny. Crafted using vegan yarns, this ultra-soft, cotton candy-colored romper is ideal for dancing in all day and night long.
If comfort is your main priority at Coachella, Year of Ours' knits won't steer you wrong. The ultra-cute pastel blue and white polka dot Fairfax crop balances the fun-loving kidcore aesthetic, while keeping it sweet and sexy. Better yet, sizes range from XS to XL for an inclusive fit.
Share this article